'Today' goes sparkly for post-Golden Globes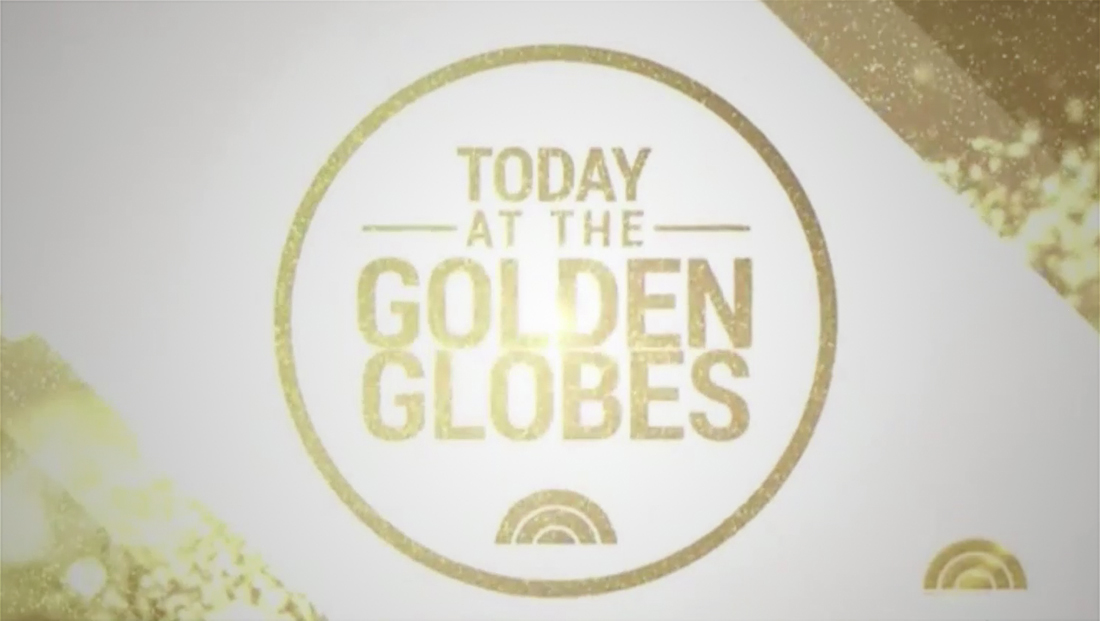 NBC's "Today Show" brought out the gold sparkle for its coverage of the Golden Globes.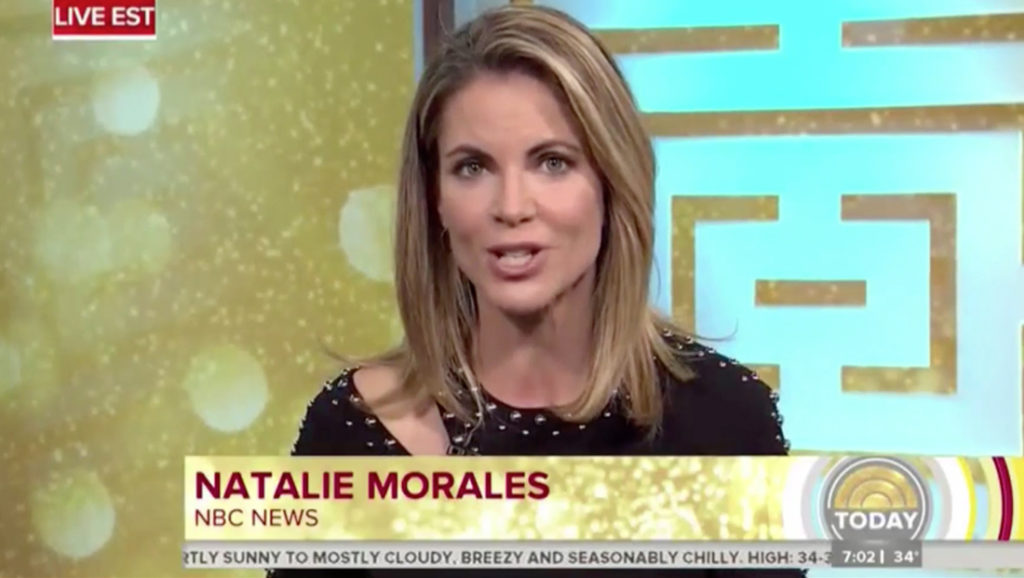 The show turned its bug to a sparkly gold for the start of Monday, Jan. 8, 2018's broadcast, an color and textural element that was also found in the lower third insert graphics used during Golden Globe related segments.
Also included in the look is a circular logotype with diagonal sides.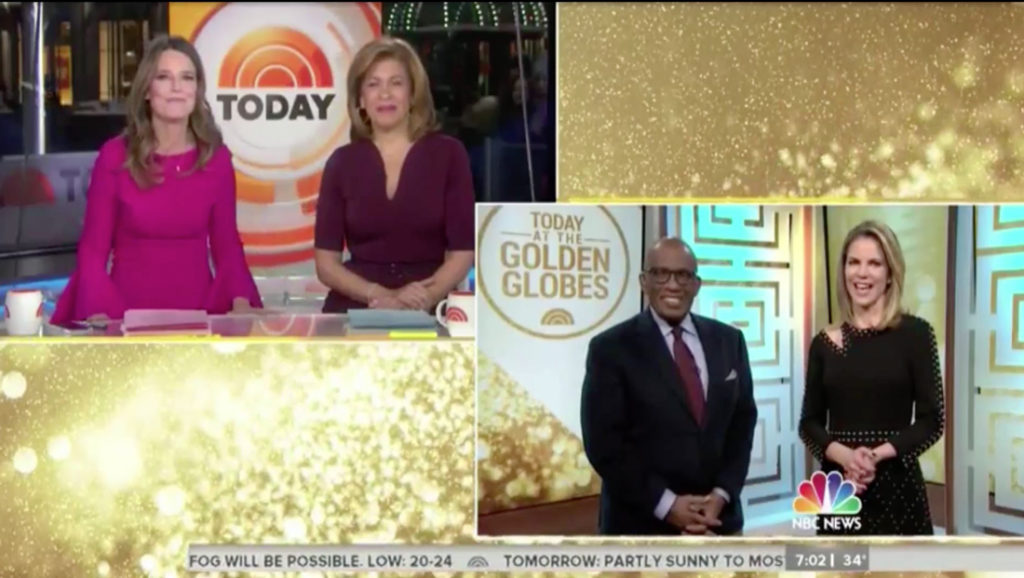 In addition to the sparkly gold, a deep red carpet-inspired hue was used for typography and rings on the right side of the screen.
Most of the show's Golden Globes coverage originated from the studio of "Access" (formerly known as "Access Hollywood"), featuring Al Roker and Natalie Morales.