CNN Money Switzerland launches from dynamic new studio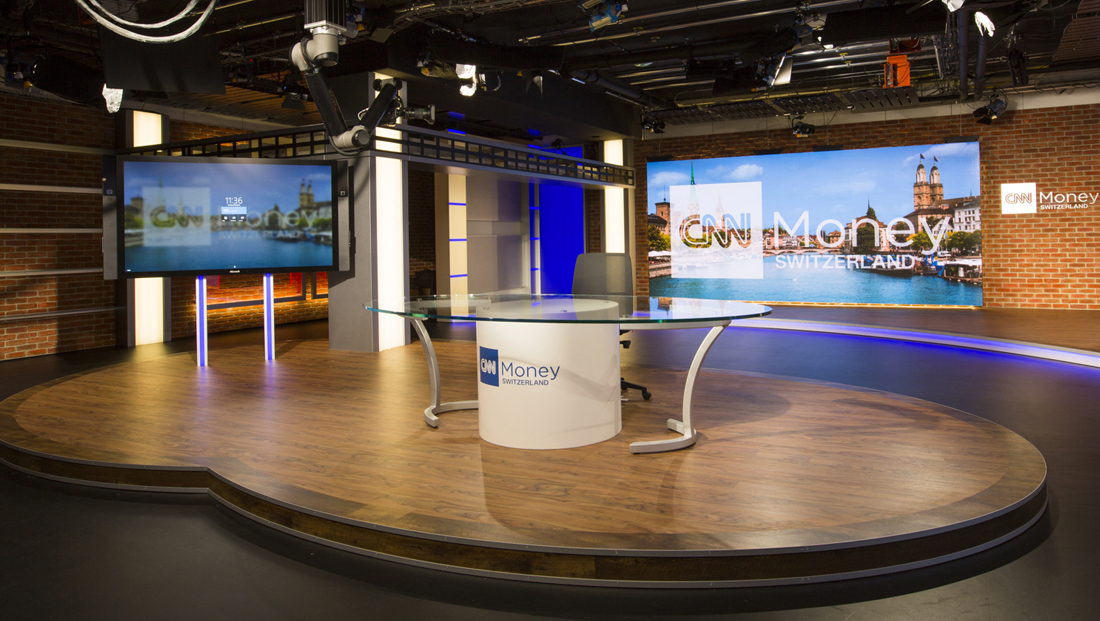 CNN Money Switzerland uses CNN's logo housed in a square as well as the trademark CNN Sans font.
The look also borrows a light blue shade from the CNN Money America brand.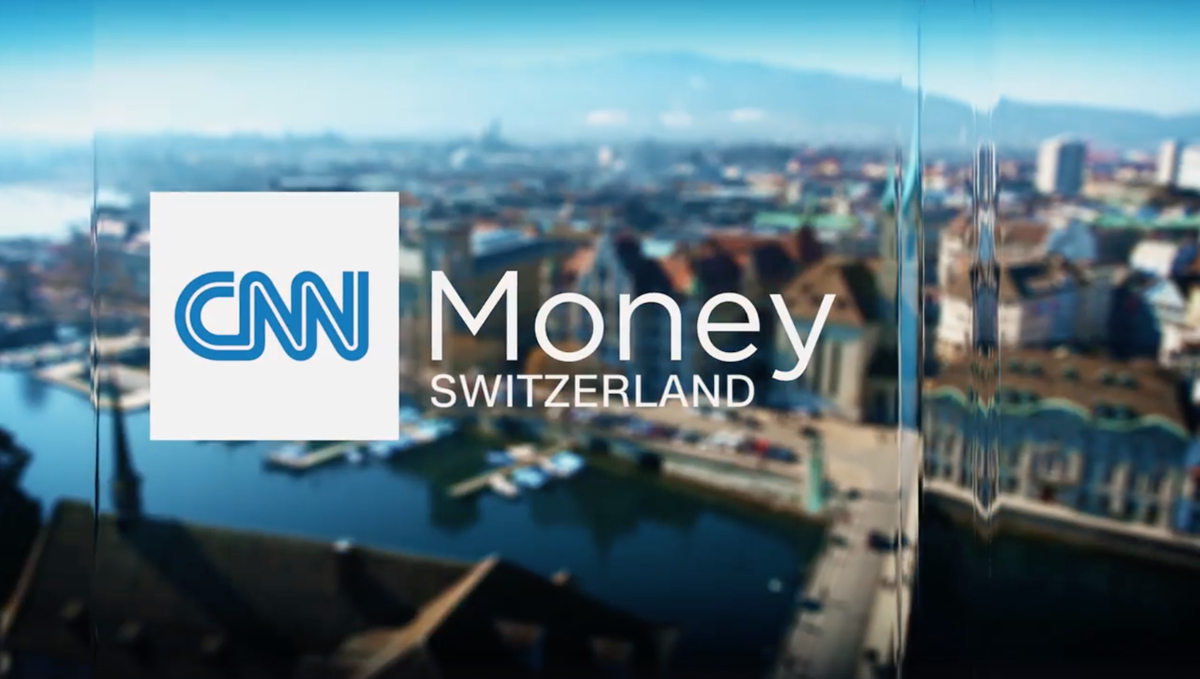 The network's on-air graphics also prominently feature Swiss skylines and cityscapes, typically slightly blurred overlaid with subtle vertical glass ripple effects.
CNN Switzerland also uses lower third insert graphics similar to the American CNN network, albeit in a matching blue color palette.