New York, New York: Grammys channel Big Apple with glam and glitz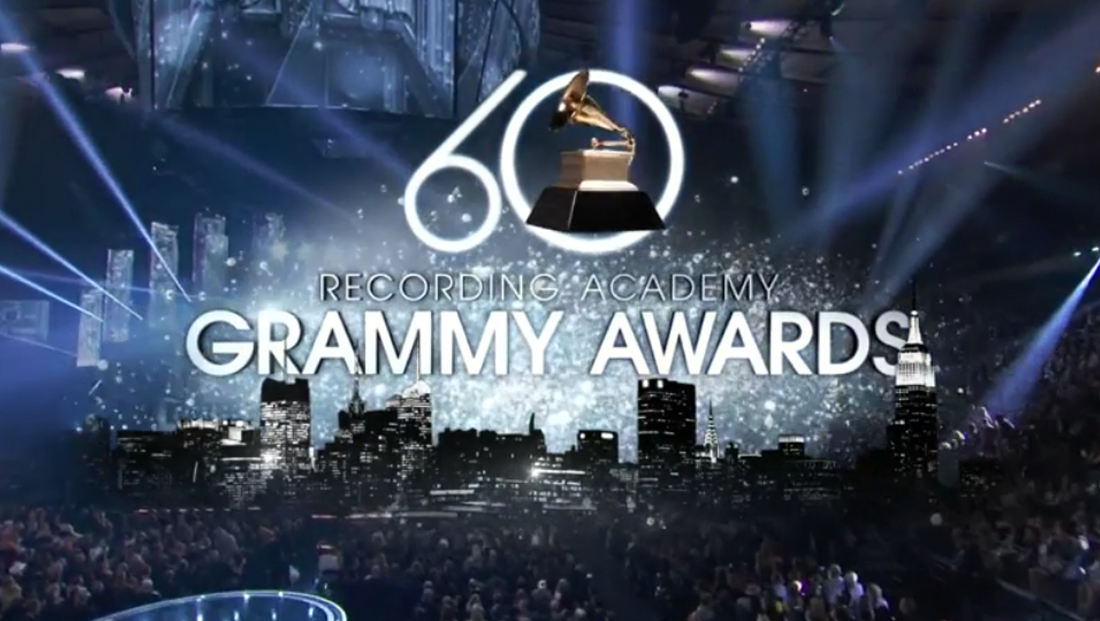 The 60th Annual Grammy Awards, which were held in New York City Sunday evening, took fool advantage of the sights of the city in its production design and graphic design.
Originating from Madison Square Garden, the ceremony marked the first time the Grammy Awards were held in NYC since 2003.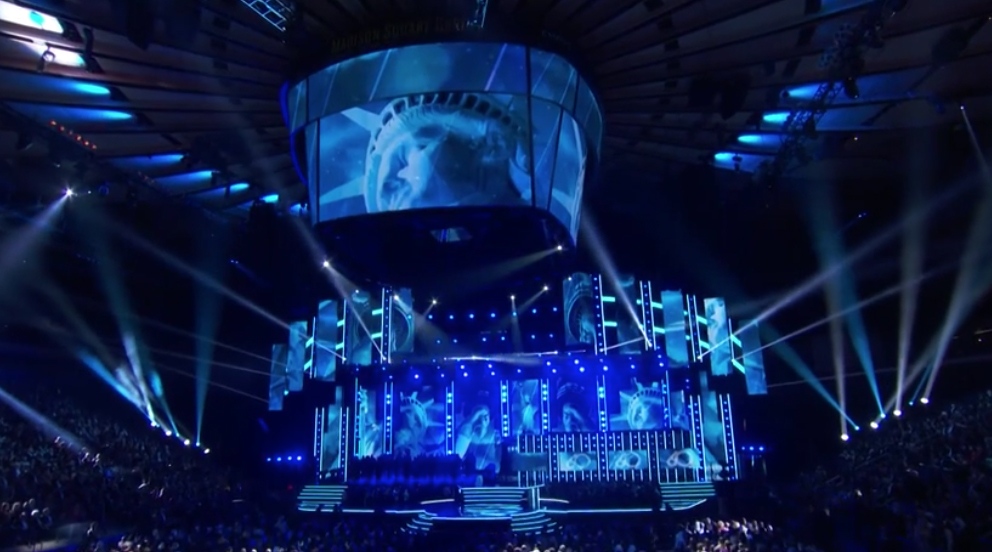 For the ceremony, the show erected a multi-tier stage with two primary circular platforms — one in the front center and one floating in the middle of the audience area.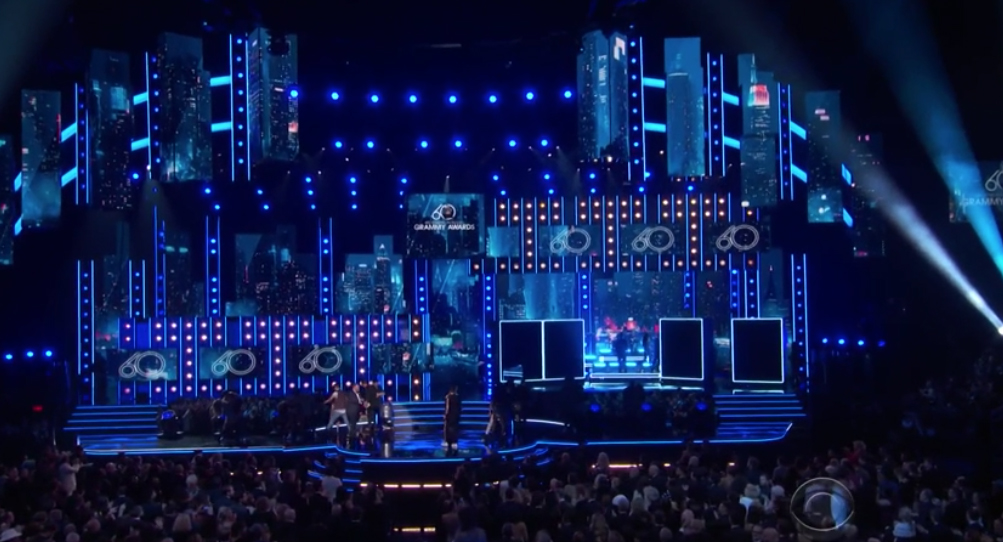 Behind the higher of the two levels were three wall segments — two featuring vertical and circular accents along with large landscape video panels — and one that was a larger, standalone video wall, all of which could be raised and lowered independently.
The color changing vertical lines and circular accents between them evoked the vertical look and feel of the New York City skyline as well as the flashy lights of Broadway and Times Square while also hinting at some of Manhattan's classic architectural styles.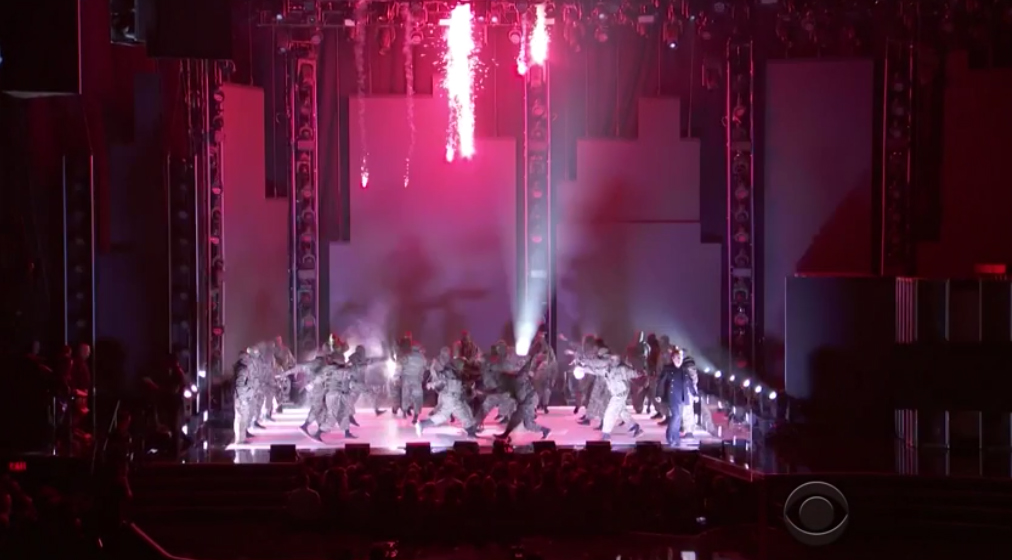 Behind this, large LED panels formed an abstract skyline that could be configured in a variety of ways.
Between these towers were large vertical metal trusswork dotted with circular lights that mimicked the vertical bands and circular lights on the lower wall in front.
Hanging from the ceiling surrounding the stage area were additional vertical panels that also feature the dotted border elements found in the background.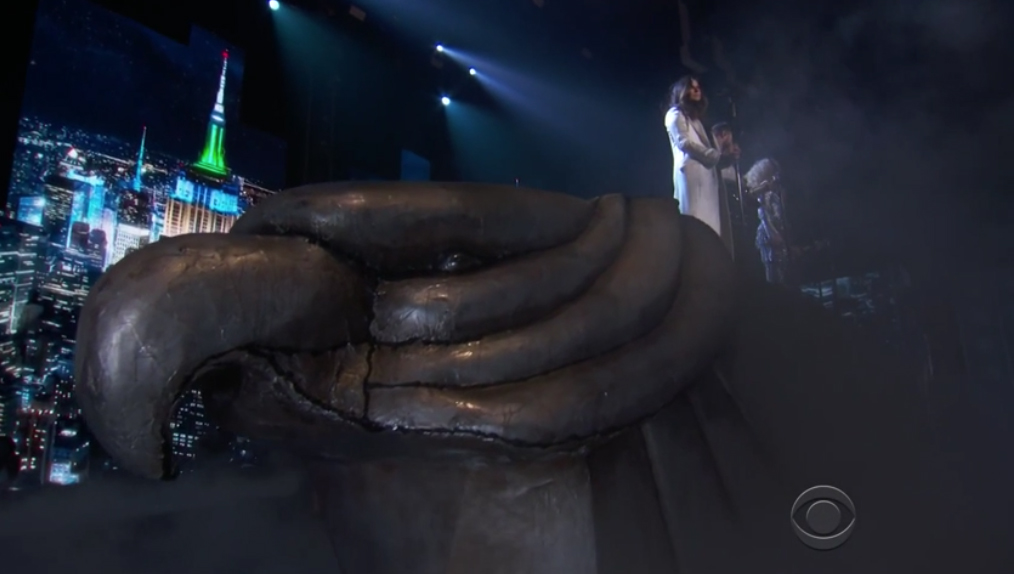 A more obvious reference to New York City was an oversized model of the iconic eagles found on the upper floors of the Empire State Building that served as a platform for a musical performance — complete with the city's skyline on the video walls behind it.