Ventuz intros latest version of real-time graphics software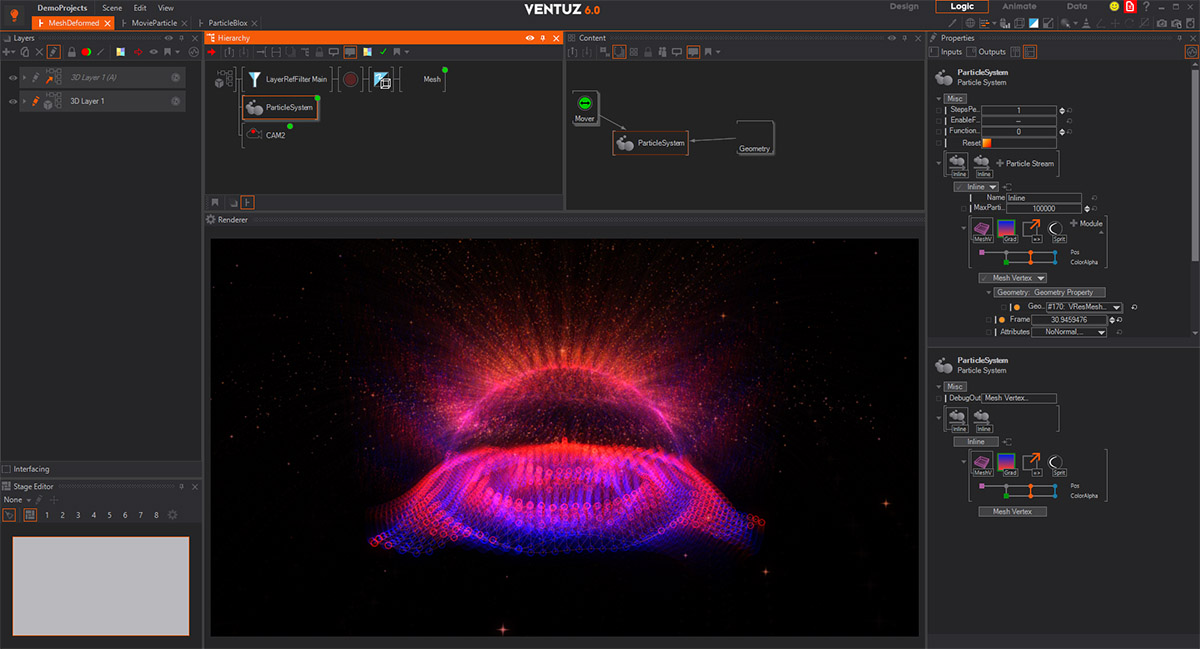 Ventuz Technology announced this week the launch of Ventuz X, a comprehensive update to its content production solution.
The latest update focuses on motion graphics and data visualization workflow specifically designed for the presentation of mass data, notes the company.
"The main focus of Ventuz X was to combine cutting-edge capabilities from the worlds of real-time motion graphics, data presentation, and live events and shows," said Erik Beaumont, CEO of Ventuz Technology. "From concerts and arenas to broadcast graphics or digital signage, Ventuz X will be able to deliver a new breed of content – providing both the benefits of visually rich motion graphics as well as data-driven, interactive, and scalable real-time capabilities."
The new tools in Ventuz X act as a suite for the high-end visualization of mass data sources. With a new design-driven approach, it offers a wide array of graphical possibilities for dynamic, complex information, such as heat maps and point clouds. Additionally, these graphics can now be animated, serving for a better visual impact.
The software update also includes a new 3D import tool, supporting content from 3ds Max and Cinema 4D.