Philly stations go Eagles green for parade coverage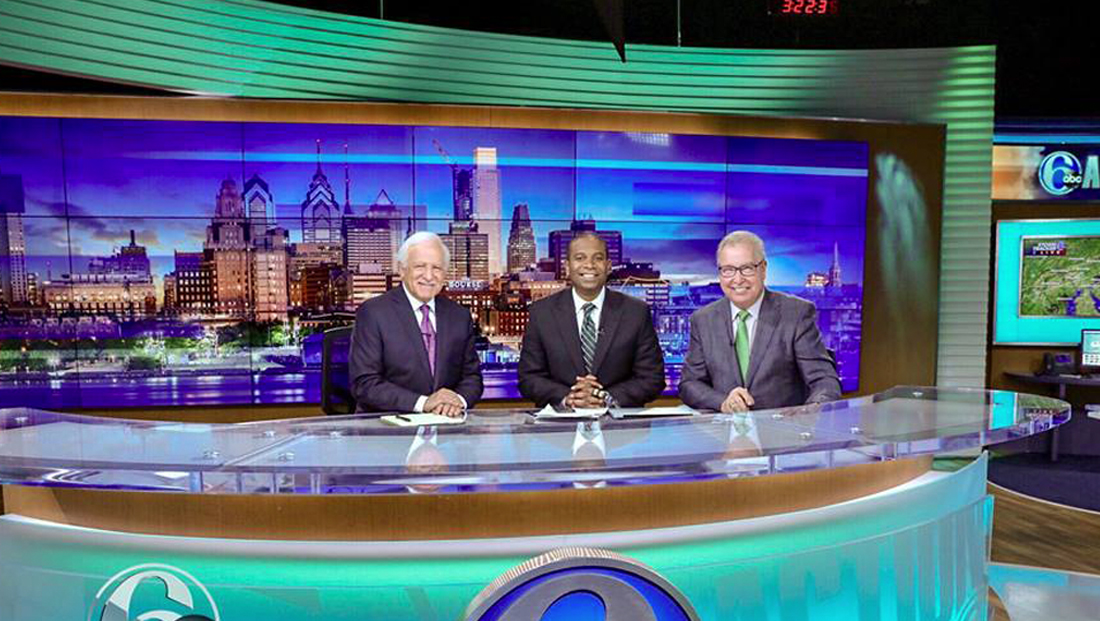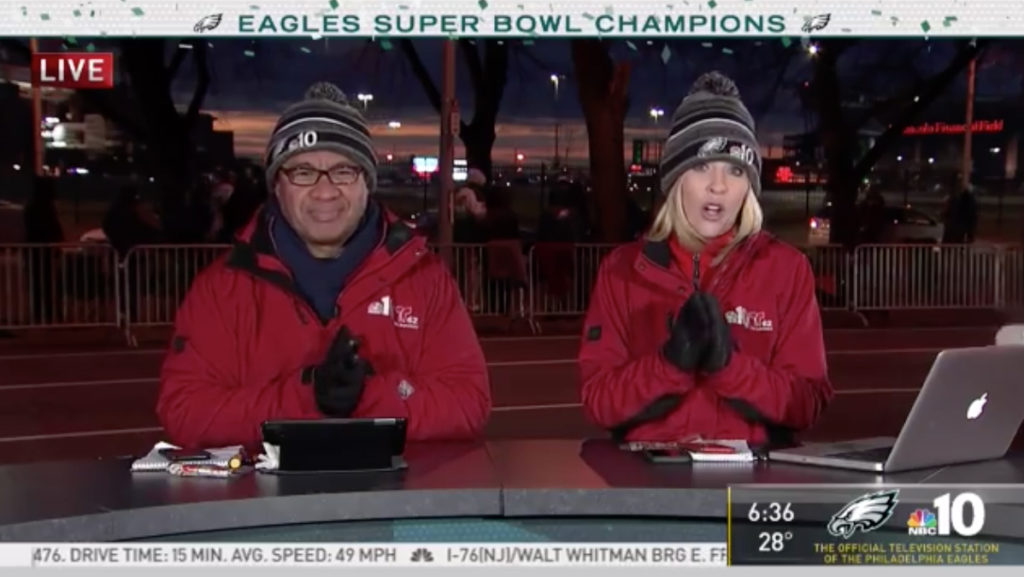 WCAU, the market's NBC O&O, set up an outdoor anchor area with custom branded anchor desk front sporting the team colors.
The Look N graphics package was used with an Eagles branded banner along the top of the screen along with a modified bug featuring the NBC 10 and Eagles logo along with the tagline "The official television station of the Philadelphia Eagles."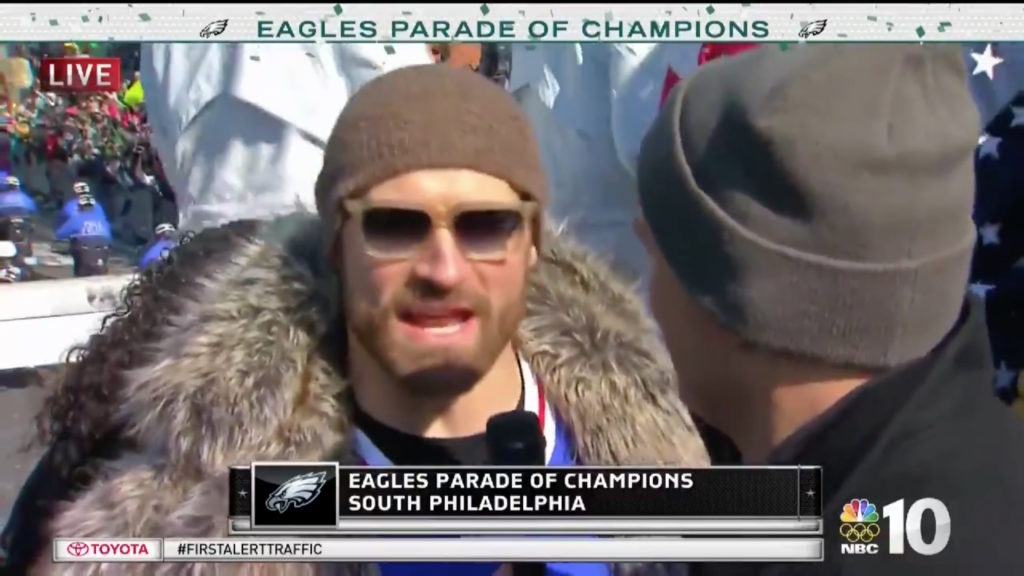 In addition to the normal "furniture" elements of the Look N package, the station also mixed in a different look during some of its coverage that featured more prominent shadowing and a darker color scheme.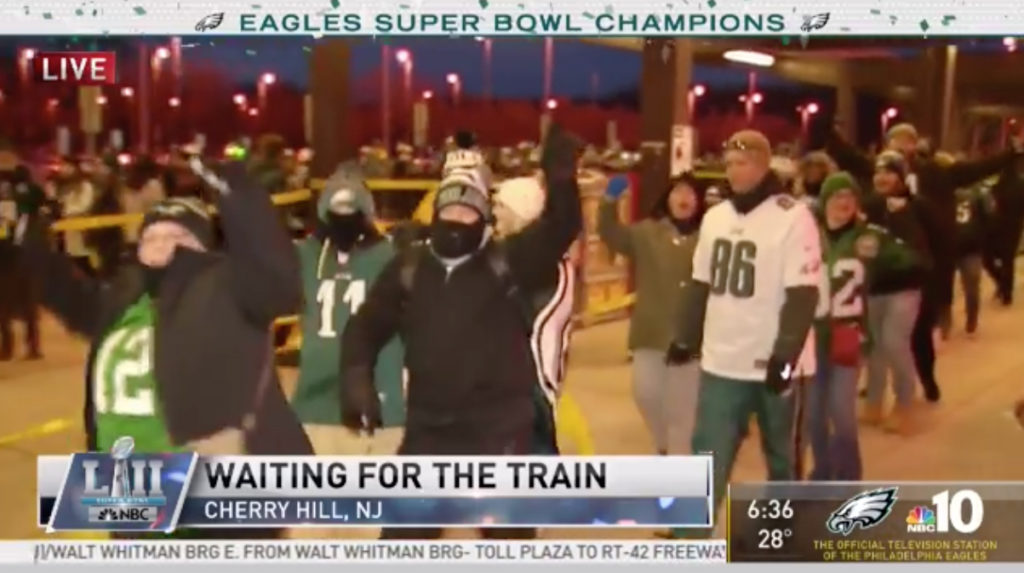 Other elements used included a lower third insert graphic that floated to the left of the bug using the Super Bowl logo in a polygon on one side and a blue color scheme accents with bursts of light.