Philly stations go Eagles green for parade coverage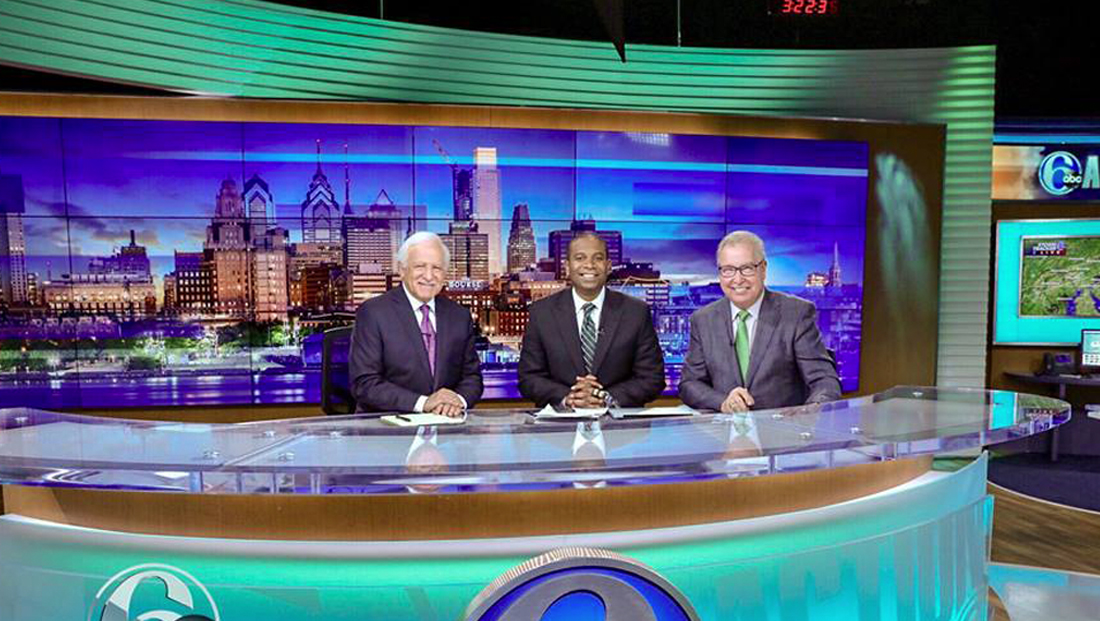 The local Philadelphia stations proudly blended in Eagles green into their normal graphics packages, sets and social media profiles to celebrate the team's championship parade Thursday, Feb. 8, 2018.
WPVI, the city's ABC O&O, used lighting effects to change portions of its set the color, which is a distinct shade that skews teal.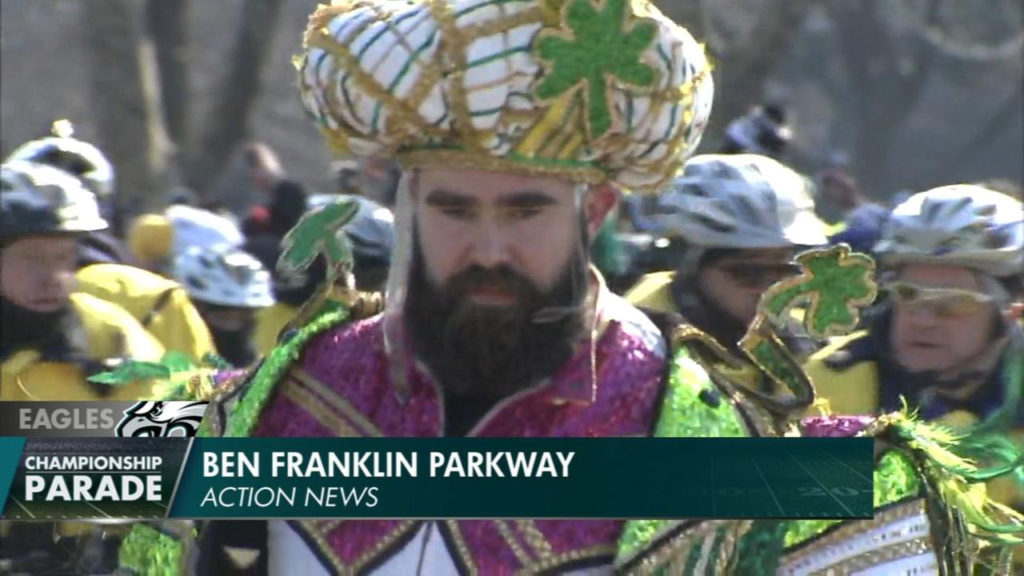 The station also used the color in customized insert graphics that used angular shapes.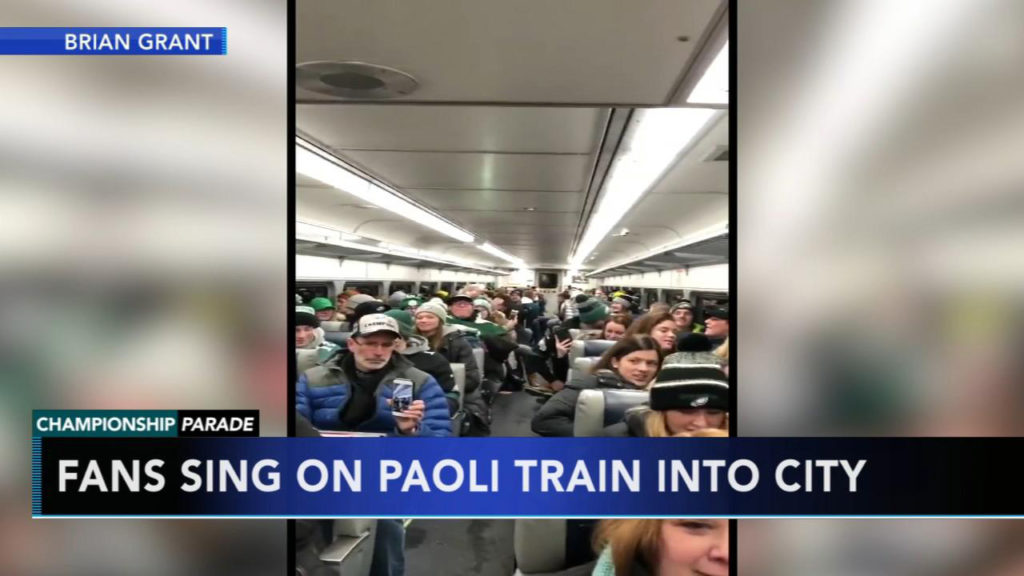 The station also added the color, in the form of a small flag, to its normal graphics package when covering the victory.