CBC mixes AR with subtle scenic elements for Olympic studio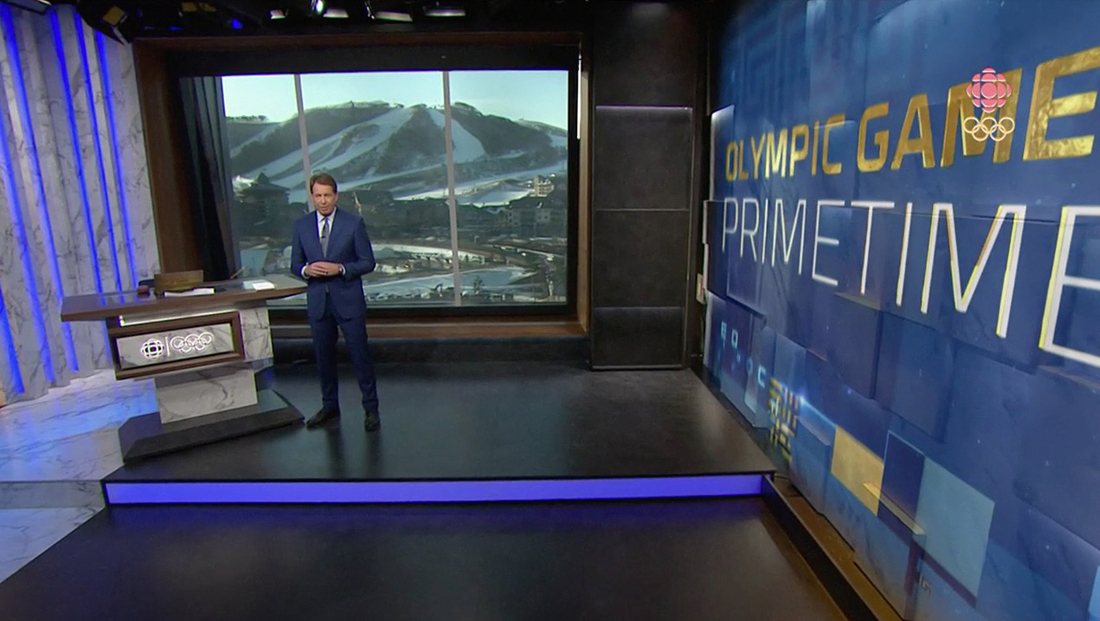 Subscribe to NewscastStudio's newsletter for the latest in broadcast design and engineering delivered to your inbox.
Canadian broadcaster CBC worked closely with its scenic design partner to create a fresh, modern space that blends augmented reality with traditional scenic elements for its coverage of the 2018 Winter Olympics.
"The design for the PyeongChang Olympics was about creating a subtle backdrop for talent and graphics to tell a story. Because AR was going to be such a huge part of the broadcast, we wanted to make sure that the set was not distracting in any way," said Kyle Sanvictores of AKA Creative.
CBC and sister network Radio-Canada are broadcasting from two identical skybox studios atop the International Broadcast Centre, with one devoted to English-language coverage and the other to French.
"Careful effort was made to create a framework that could support a variety of storytelling methods and allow the information to be displayed in a compelling and seamless way," Sanvictores explained.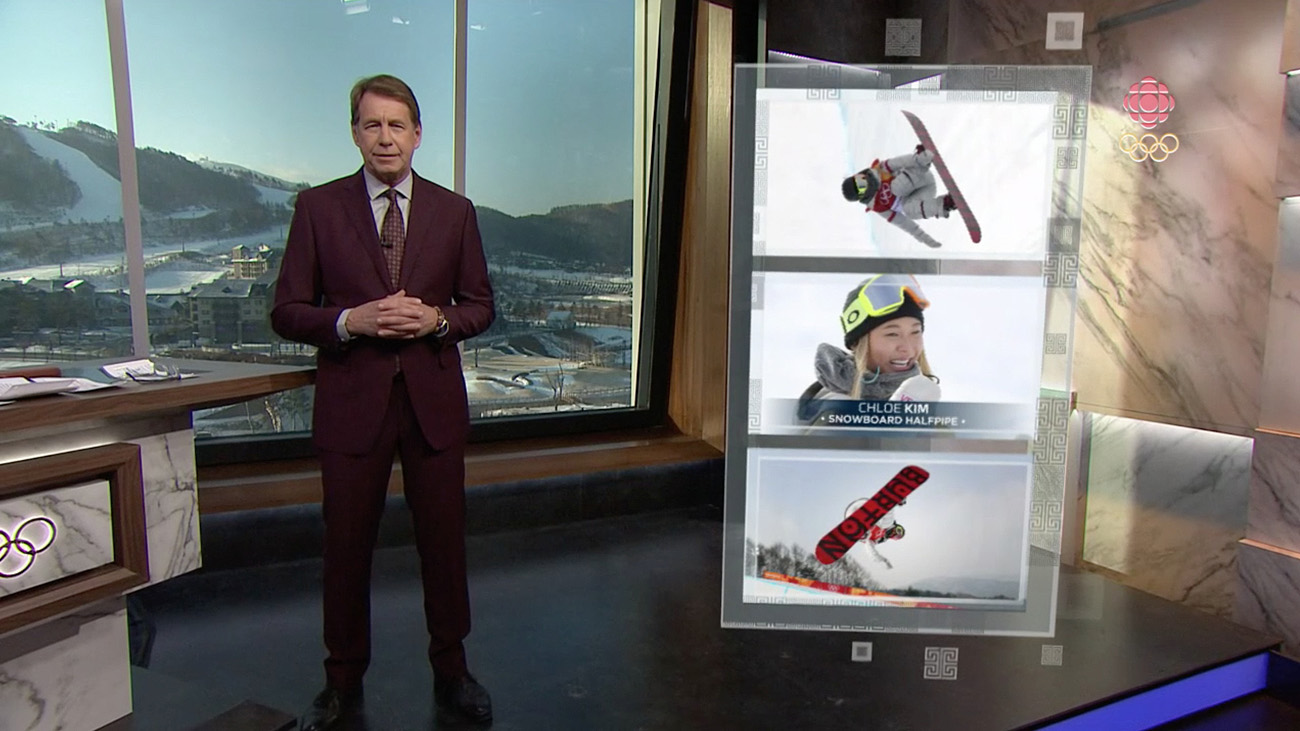 Both spaces include a span of windows overlooking the Jeongseon Alpine Centre — something that proved to be challenging for both AKA and other broadcasters using similar setups at the IBC.
AKA took this issue seriously and conducted numerous sun arch, shadow and time studies, so the design could be backed with the most data possible.
In the end the team built its own window, just in front of the original window — equipped with a gimbal that allows it to be carefully angled to counteract reflection and daylight.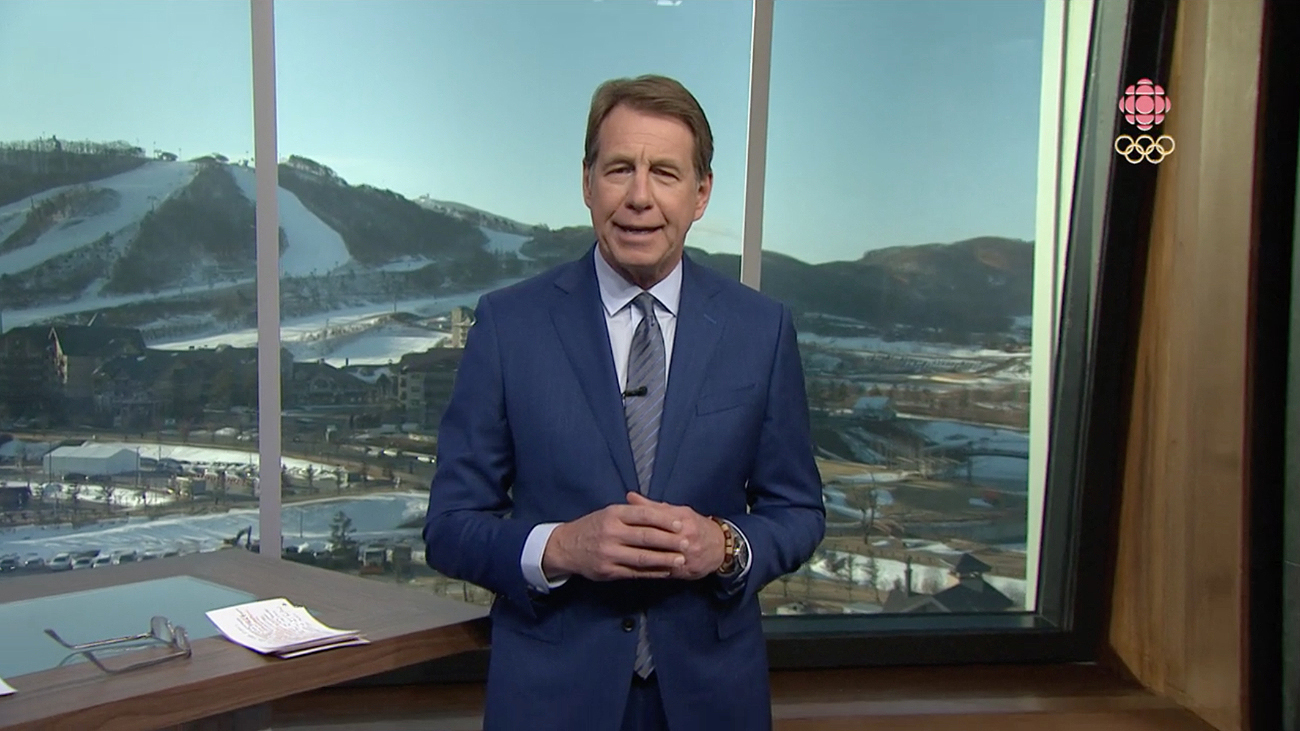 To allow for more control, the glass itself is also outfitted with Rosco's RoscoVIEW finish and tips 7.5 degrees in either direction along the axis. In the day it angles up to counteract the incoming intense sun, while in the evening the downward tilt diminishes the reflection of the grid lighting.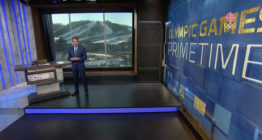 Set Design
CBC/Radio-Canada PyeongChang Olympics
View a gallery of this project…
Achieving this delicate balance with the glass required close work with lighting designers Rob Brilli, Paul Grant and Melanie Lessard, who also provided the overall lighting design for the space, including considerations for augmented reality requirements.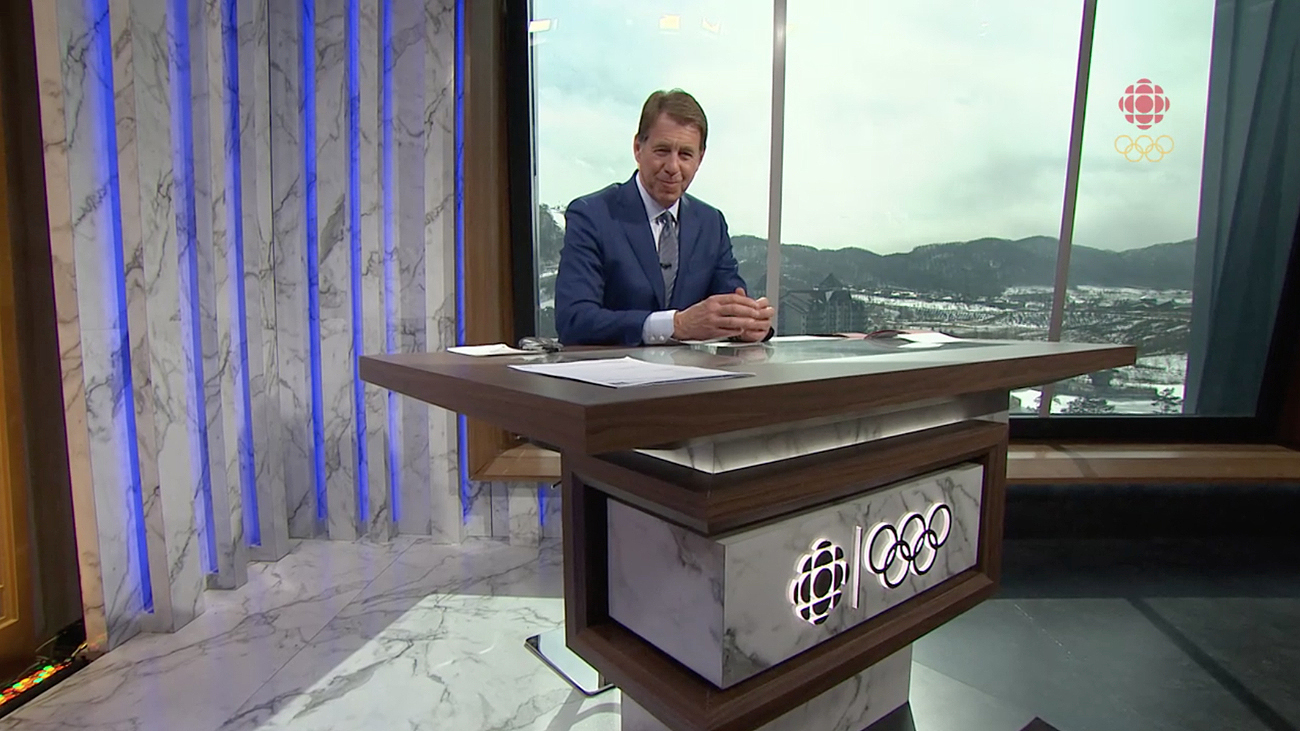 AKA purposefully moved away from a monolithic desk in order to create a lighter, more open feeling for the broadcast.
The desk, which is on casters that allow it to be moved easily, can also be raised or lowered with hidden hydraulics. This gives the broadcaster the ability to transition the piece from a more traditional desk to a lectern-style pod or even a coffee table, depending on the broadcast's need.