VSN to show latest version of media asset management software at NAB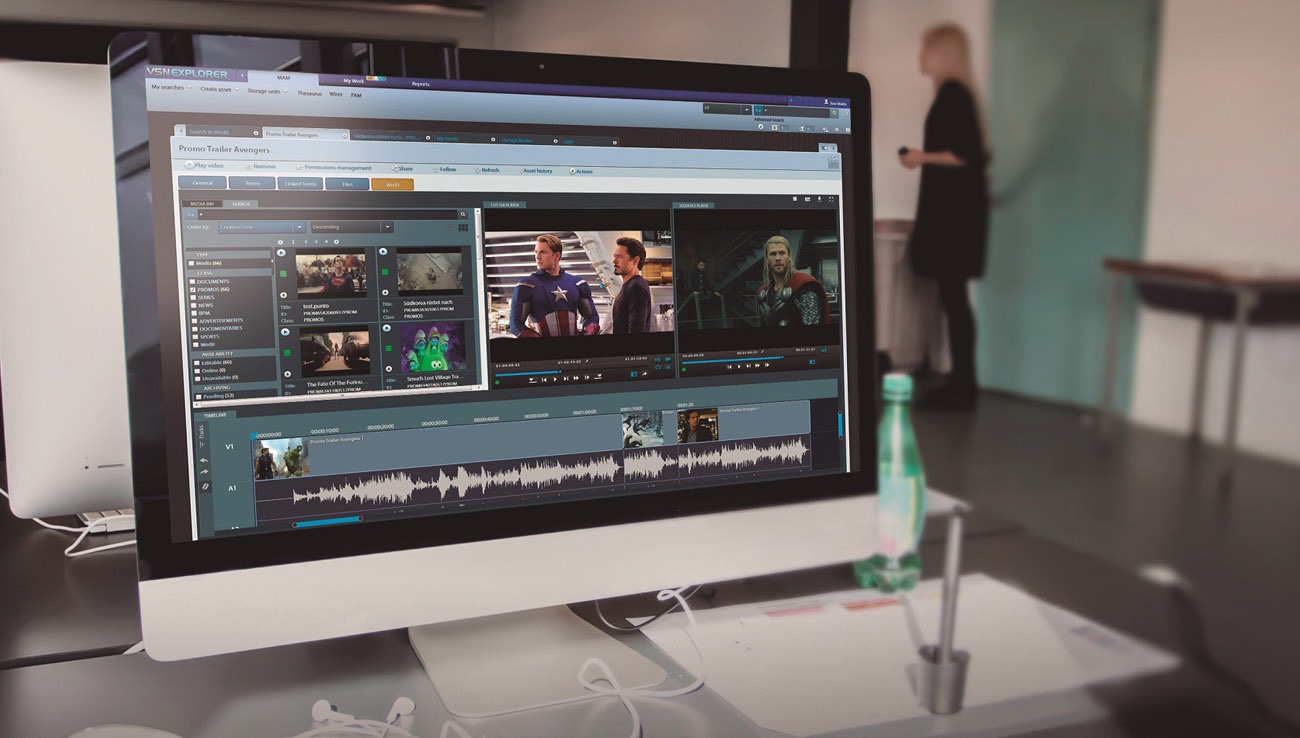 Subscribe to NewscastStudio's newsletter for the latest in broadcast design, technology and engineering delivered to your inbox.
VSN will showcase a new version of its media asset management (MAM) software, VSNExplorer MAM, at the upcoming NAB Show in booth SL 8006.
VSNExplorer MAM incorporates a 100% web-based editing tool Wedit with brand-new functionalities such as voiceover capability. Wedit's features are also fully available in the cloud to ensure maximum flexibility for users.
"VSN Explorer MAM already offered all the tools necessary to manage the media of any company. It now comes turbo-charged with the Wedit tool including the new voiceover feature, with the added flexibility that is provided by cloud technology. For editors and journalists, this even more powerful solution enables them to create high-quality content and still meet even the tightest of deadlines, removing some of the stress in what is often a high-pressure environment," said Douglas Wynn of VSN.
Launched a year ago, Wedit is a tool developed in HTML5 that allows journalists and editors to edit videos and prepare them for broadcast from a single and unique interface, without having to switch to another non-linear editing system (NLE).
Now, advanced editing and voiceover capabilities are included in the Wedit tool for the first time. That means users are able to record voiceover tracks straight to the timeline, while previewing the sequence proxy video with frame accuracy, removing the need to switch to another NLE and enabling users to complete their videos solely from the Wedit interface.
With this latest Wedit version, it is also possible to drag and drop any existing audio asset into the timeline and show the waveform pics of each audio track to improve the user experience. As a result, users will save time when editing their final news and videos, thereby becoming more efficient and being able to meet tight deadlines. The possibility of including voiceover and audio tracks makes this tool much more practical for editors and journalists.
VSNExplorer MAM now offers its features under a pay per use model (SaaS model) in the cloud for additional speed, flexibility and costs reduction.
Users can manage and control all their media files anytime, anywhere and be more efficient when cataloging and archiving their media files effectively and securely, managing the files, searching and retrieving content, and even when delivering these files to playout, quality check or any tool for content analytics' extraction.
VSNExplorer MAM also offers the possibility of scaling the system as much as needed to suit the company's needs. This in turn simplifies the overall process and reduces the time it takes to access, manage and create better and higher quality content.
VSN will be also showcasing its latest cloud-based Playout solution at NAB this year, following the implementation of four VSN systems in the cloud (VSNOneTV, VSNCreaTV, VSNExplorer and VSNWebTV).
[nab-2018]
The latest in design, production and engineering
Subscribe to NewscastStudio for the latest delivered straight to your inbox.