Shotoku USA to unveil enhanced external control automation at NAB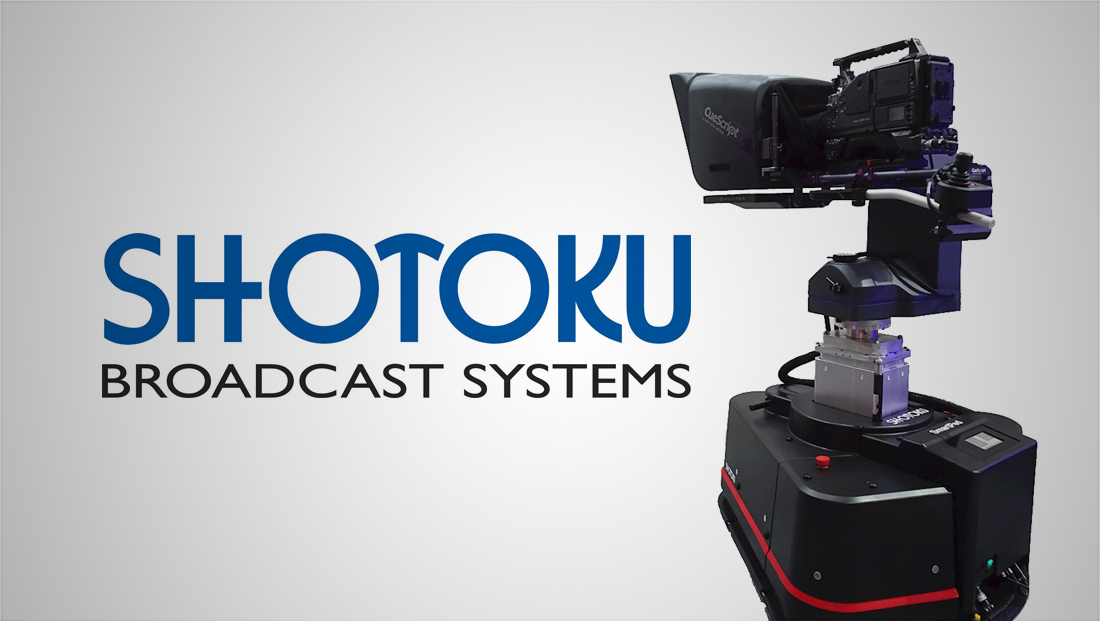 Subscribe to NewscastStudio's newsletter for the latest in broadcast design, technology and engineering delivered to your inbox.
Shotoku USA has revealed plans to bring a significantly enhanced version of its external control automation interface to NAB 2018.
The upgraded interface incorporates powerful new features that add a layer of intuitiveness and functionality for Shotoku's flagship TR-XT robotic camera control system.
The company's exhibition plans also coincide with the one-year anniversary of Shotoku USA, a company founded to support Shotoku's significant and growing customer-base in North America.
"NAB 2018 will be especially exciting as we mark the one-year anniversary of Shotoku USA," said James Eddershaw, managing director, in a statement. "North America has always been a key market for our Robotics systems and we're happy to announce that robotics will be the major focus of the booth this year. In addition to demonstrating the enhanced capabilities of the ECI Automation Interface, we'll be highlighting the incredibly popular SmartPed robotic pedestal, the SmartTrack rail system, and of course our control panels."
Shotoku USA's Robotic Support Specialist, Matt Servis, will be on hand to demonstrate the full range of products and discuss any aspect of the system, from initial design and specification through installation, commissioning and US-based after sales service.
New External Control Interface automation interface for TR-XT
Shotoku's enhanced version of its ECI for the Company's flagship TR-XT robotic camera control system elevates flexibility while adding a layer of control. Building on the TR-XT's advanced features, including pre-set shot recall functionality, the unit now supports full joystick trim control to adjust and restore the pre-sets as necessary, from the automation system or switcher itself.
This additional external control also allows shots to be trimmed on-air without the need for a dedicated camera operator via the automation system. The enhanced ECI provides an interface for facility management and control systems, enabling a TR-XT to be reconfigured remotely as well.
SmartPed Robotic Pedestal
Shotoku USA will also showcase the SmartPed Robotic Pedestal, a fully robotic XY pedestal embraced by some of the world's most prominent broadcasting organizations. SmartPed addresses the creative and commercial demands of on-air environments with a cost-efficient and high-performance solution.
The three-wheel smooth-steer pedestal features a new height column without any need of pneumatic balancing, multi-zone collision avoidance and detection systems, and precision-engineered, electro-mechanical steer and drive system for unparalleled levels of performance and reliability.
SmartPed offers instant switchover between local or remote operation, which makes the pedestal versatile and easily operated in any application.
No re-reference or calibration is ever required when switching between these modes and a pan-bar mounted local joystick enables easy control from the studio floor as necessary. Intended specifically for use in demanding, high-profile live TV productions day after day, the SmartPed design has reliability and ease of use built-in from the start.
SmartTrack
Shotoku's SmartTrack highly adaptable rail camera system supports floor or ceiling operation and a range of height column configurations, in both upright and inverted modes. SmartTrack combines the precision and flexibility of Shotoku control systems with a rail-based dolly and elevator column system to provide a unique perspective on any live, multi-camera studio production.
Shotoku's range of pedestals, height drives, pan and tilt heads and control systems for live studio productions in traditional or VR and AR applications will be on display as well.
[nab-2018]
The latest in design, production and engineering
Subscribe to NewscastStudio for the latest delivered straight to your inbox.