ENCO to unveil new ClipBoard control interface at NAB Show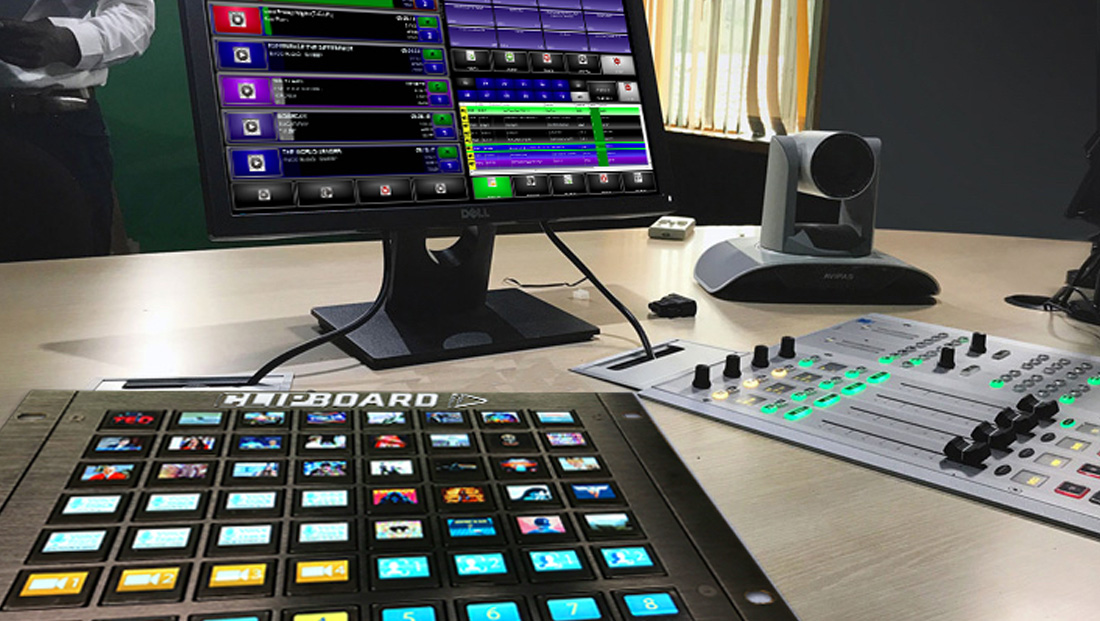 Subscribe to NewscastStudio's newsletter for the latest in broadcast design and engineering delivered to your inbox.
Blending IP-based innovation with traditional tactile control, ENCO will unveil the new ClipBoard next-generation control interface for its market-leading broadcast automation and instant playout solutions at the 2018 NAB Show.
The hardware controller will be one of many new advances that the company will debut in booth N3824.
ClipBoard provides an intuitive, physical control surface for ENCO's comprehensive range of television and radio solutions, including the media operations manager TV automation and production platform, ClipFire instant video playout appliance, DAD radio automation and playout solution, and HotShot instant audio playback system.
ClipBoard's unique operational benefits particularly shine when used with ENCO's video solutions, as the controller's OLED-based buttons display 96 × 64 pixel graphics.
ClipBoard's button layout mirrors and complements ENCO's highly-regarded, touchscreen-optimized software interfaces.
ClipBoard buttons can trigger any asset available in the automation or playout system, including video, audio, graphics and DAD Command Language commands.
Thumbnails of available audio or video are shown on the buttons for easy identification, while countdown timers display in-progress elements.
"Some hardware controllers simply map their buttons to the software's on-screen array, so users must look at both the button box and the screen to locate what they want to play and see the result," said Ken Frommert, president of ENCO in a statement.
"With ClipBoard, operators don't even need a screen to find their desired assets. Similarly, rather than just seeing audio or video playout on a separate monitor when a button is pressed, ClipBoard displays a countdown timer on the button itself, providing instant visual feedback."
ClipBoard units feature 56 buttons, each measuring one inch wide by 7/8 of an inch high. 48 of these buttons can be used to trigger media assets on the current array page, while the remaining eight provide additional functionality such as switching between banks of buttons.
ClipBoard features RJ45 ethernet connectivity and controls ENCO automation and playout solutions over an IP network, enabling it for use with both physical and virtualized systems.
"As user-friendly as our software interfaces are, hardware buttons are still often the fastest and most comfortable means of operation for a variety of use cases," continued Frommert. "ClipBoard brings tactile control into the IP-enhanced era, providing a cost-effective control surface for audio playout while delivering unique benefits for video applications."
NAB Show Central presented by Leyard / Planar


NewscastStudio presents the latest news, product announcements and reports from the 2018 NAB Show in our special section, brought to you by Leyard and Planar, the leaders in display technology and fine-pitch LED.

Explore Our Coverage →