MSNBC switches video pages over to new NBC News website design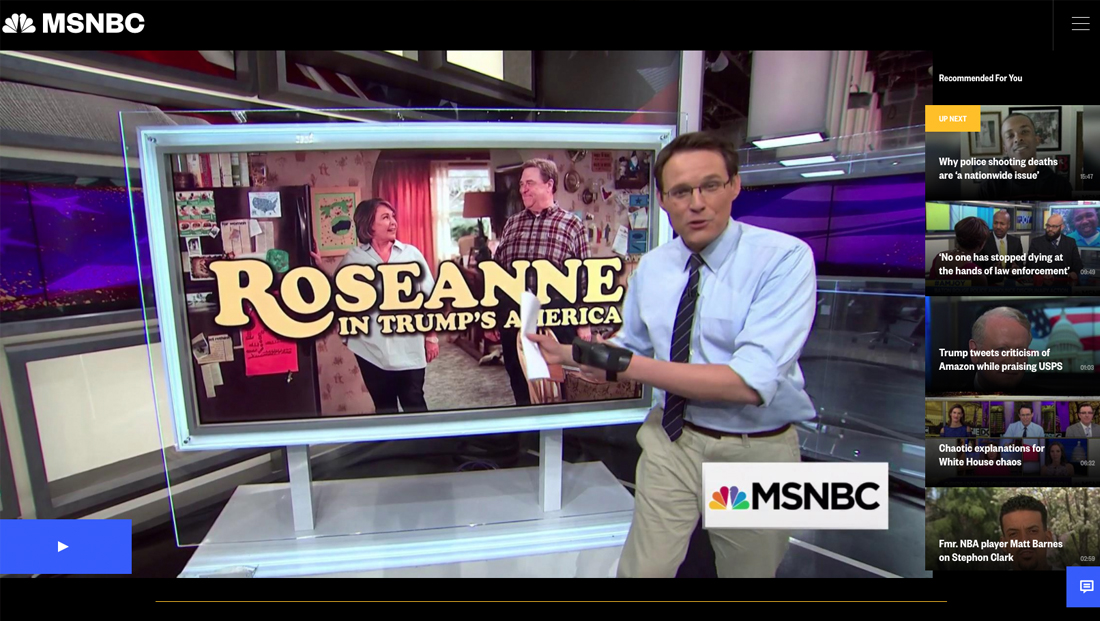 Following the public preview of a new look for NBCNews.com, MSNBC.com has switched over its video pages to a look that mirrors the NBC News website redesign.
The new video pages significantly enlarge the space devoted to video clips, with a playlist style element to the right.
The new look also adds the black bar with the NBC peacock and "MSNBC" spelled out in the wide sans serif font used in site names — though, notably, it differs from the network's main logotype.
Meanwhile, the "hamburger" menu, like on the NBCNews.com preview, takes over the full screen, with large, portrait style show graphics.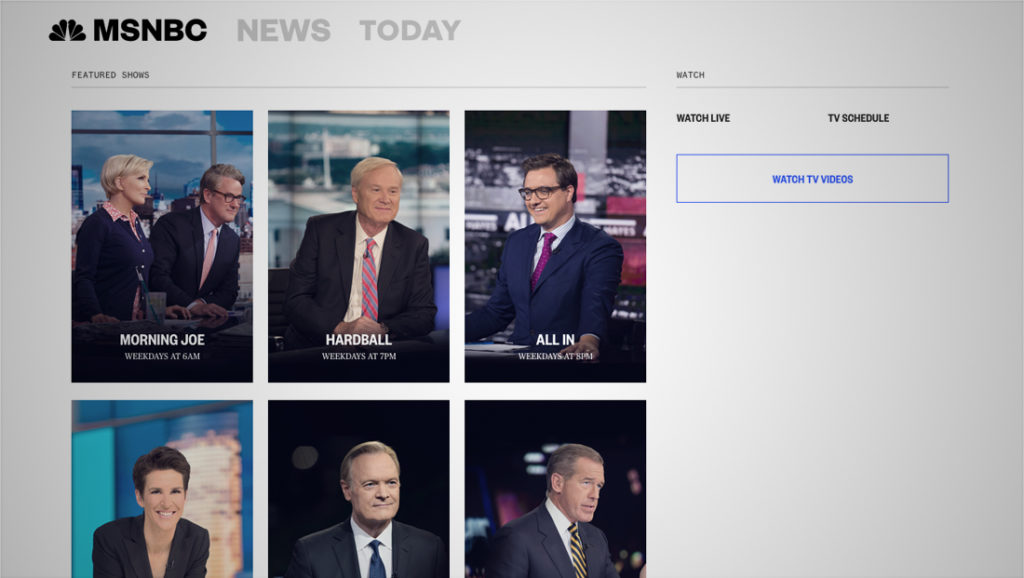 Below the main video content, users can see a scattering of boxes and video thumbnails promoting other content.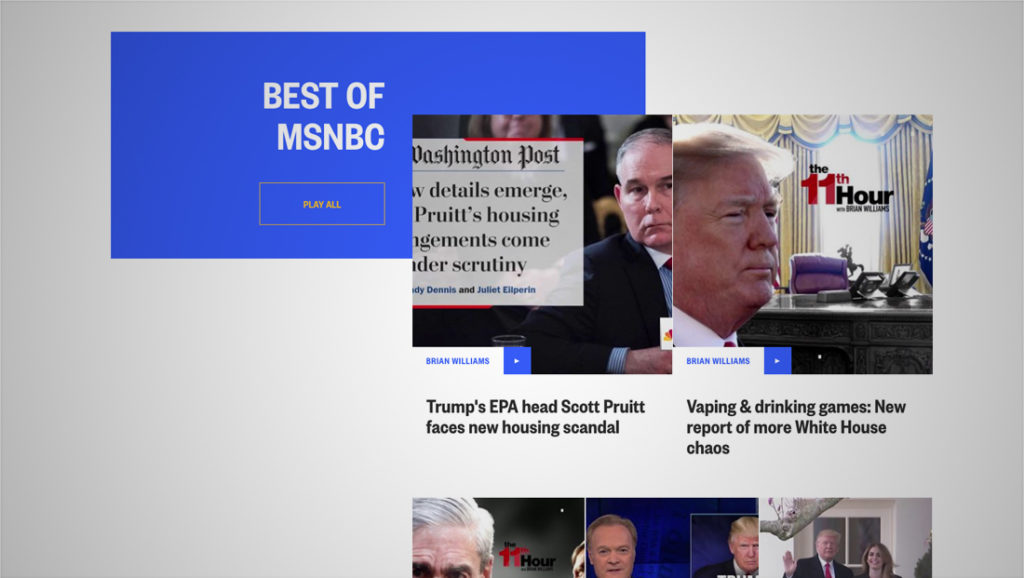 Older versions of MSNBC video pages and the MSNBC.com site itself, including the homepage and story pages, retain the old layout, though NBC has indicated its plans to extend the new look across all of its digital properties.