Sean Hannity channels his inner Olivia Benson with 'crime family' graphics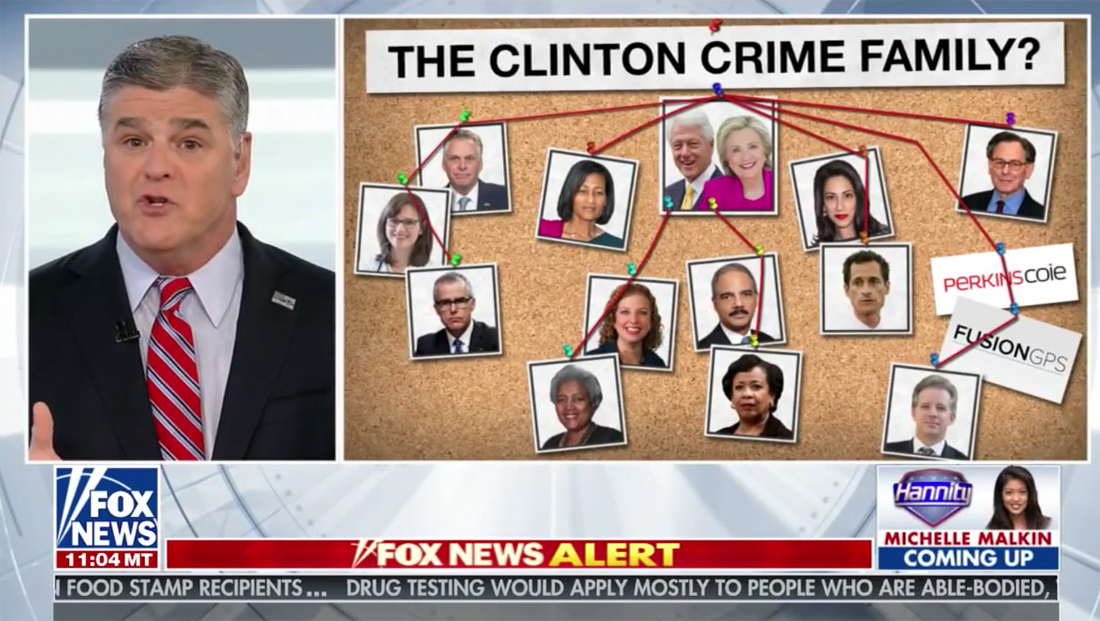 Sean Hannity gleefully showed viewers two graphics inspired by police evidence boards on his Wednesday, April 11, 2018 show.
The first, entitled "The Clinton Crime Family?" showed a photo of President Bill Clinton along with First Lady Hillary Clinton that appeared to be tacked on a cork board — along with red strings linking their connections to Loretta Lynch, Anthony Weiner, Eric Holder, among others.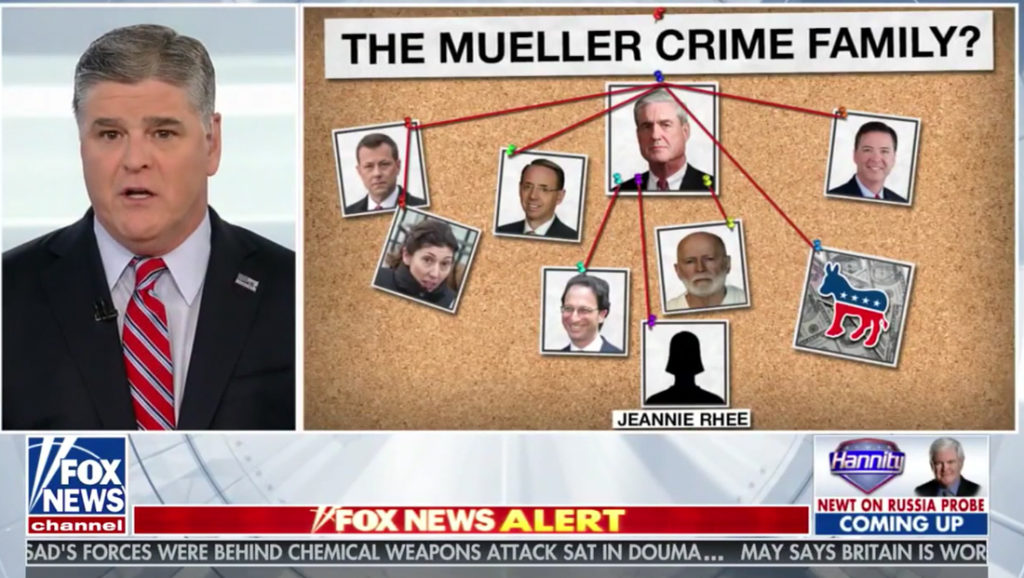 Next up was "The Mueller Crime Family?" slide — with a similar design — one that is also sometimes seen in movies and TV shows to help fuel conspiracy theories and plot crimes.
Both images were show split-screen style with Hannity taking up approximately the left third of the screen and the police evidence board inspired graphic taking up the remaining two thirds.