Black, white and yellow: 'Everyday Racism' town hall goes with edgy look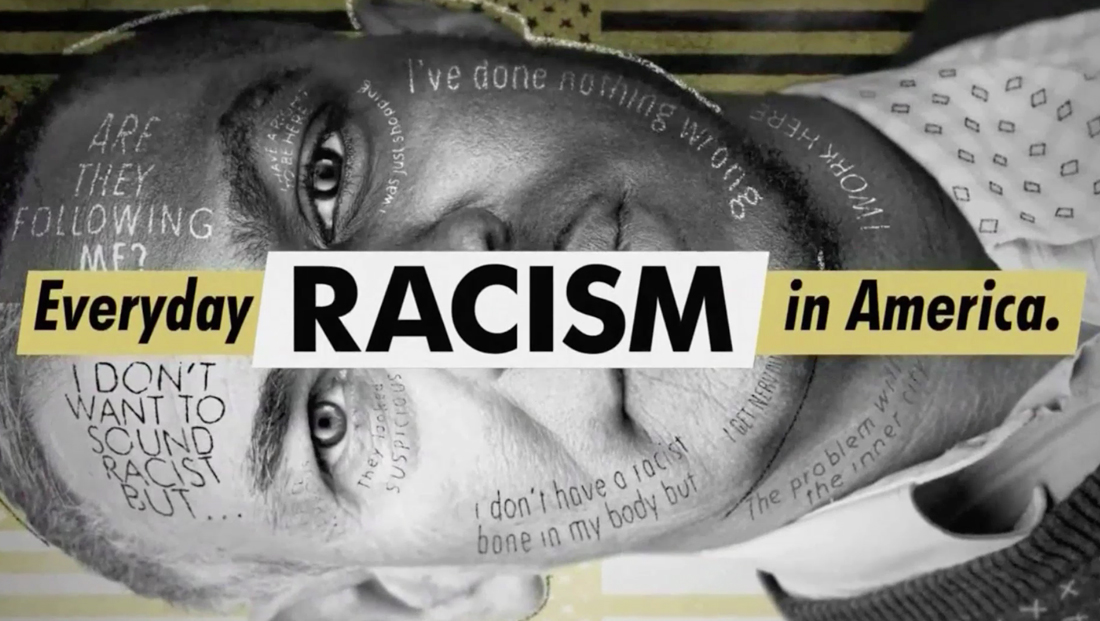 MSNBC's "Everyday Racism in America" town hall blended a black and white color scheme accented with an usual accent mixed with textured and unique graphical twists throughout.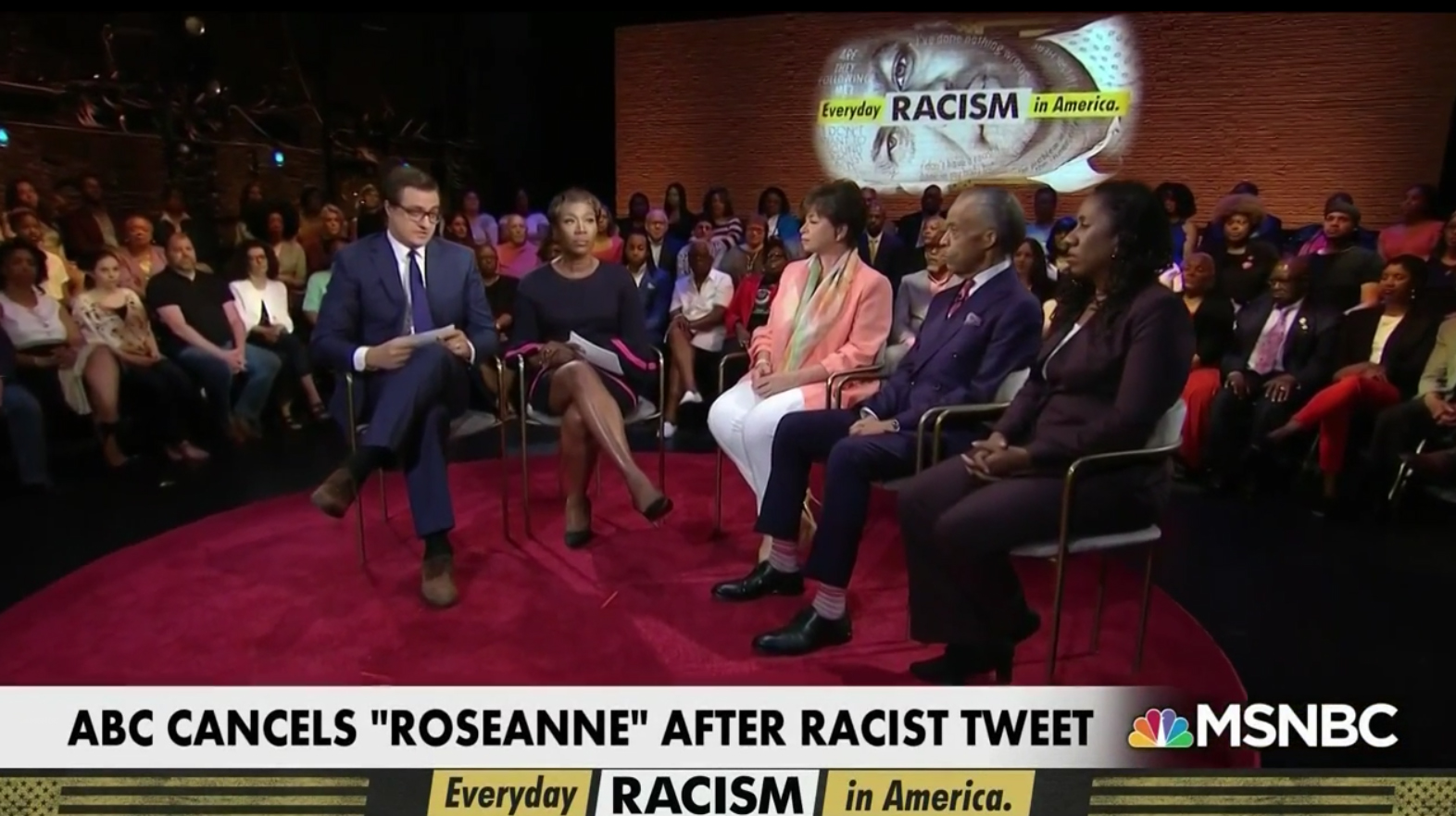 The special, hosted by Joy Reid and Chris Hayes from the Prince Theatre in Philadelphia, featured an audience both in the rows of seating as well as on stage around the hosts and guests.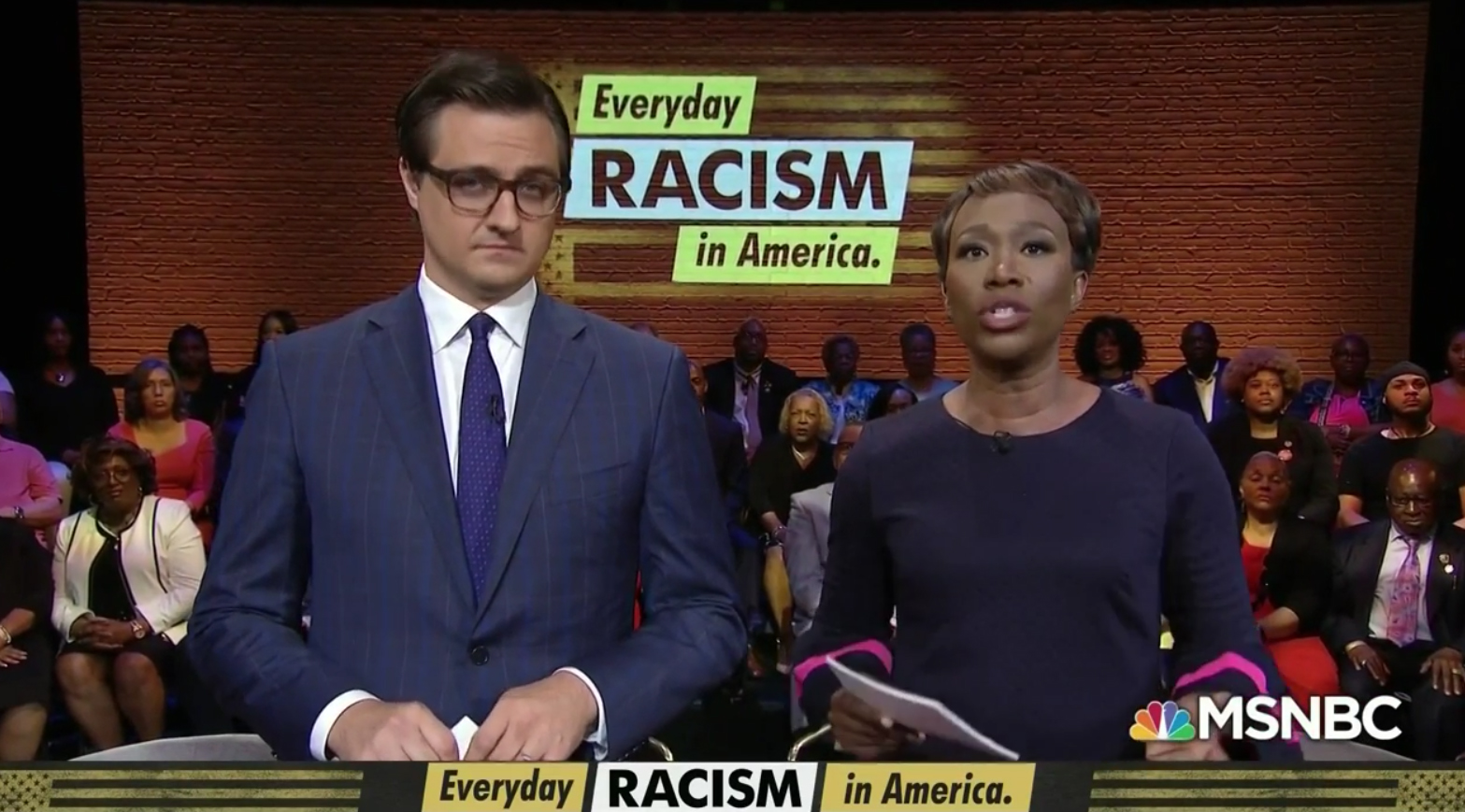 Behind the on-stage audience was an uplit textured wall with a variety of projected images in the center.