Black, white and yellow: 'Everyday Racism' town hall goes with edgy look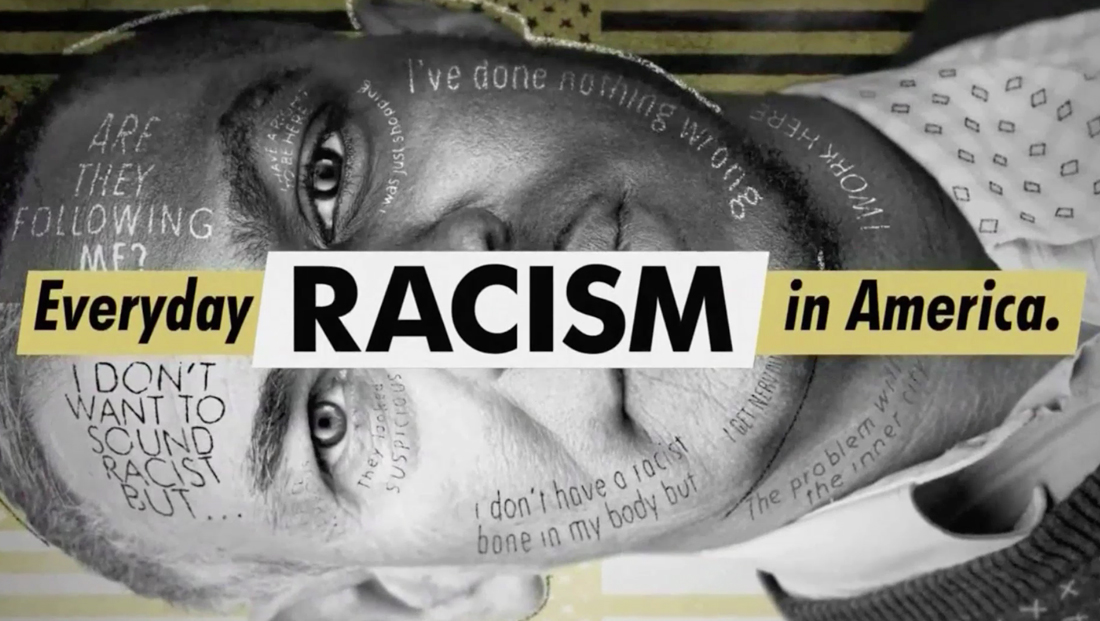 The special started with dramatically framed image of a black man speaking to the camera starting with the poignant line "before you call the police…" before addressing the wider topic of prejudice. As he spoke, standout words appeared in a variety of typefaces on either side of his face.
After this segment, the open used a series of stylized closeups of skin with words intertwined on the surfaces along with a jumble of audio clips representing a variety of racially-charged situations ended with a title card featuring a sideways view of a man's face along.
The special's name appeared horizontally on screen with the words "Everyday" and "in America" in slanted yellow boxes and the word "racism" in all caps inside of a white box.
The shade of yellow used is unique — it's not quite mustard but a bit muddier with a hint of gray.
Much of the graphics also featured a textured, almost grunge look and feel, including the typography composited in the open.
Also featured on the graphic is a black and white American flag motif background with a yellow overlay, an element used in other elements.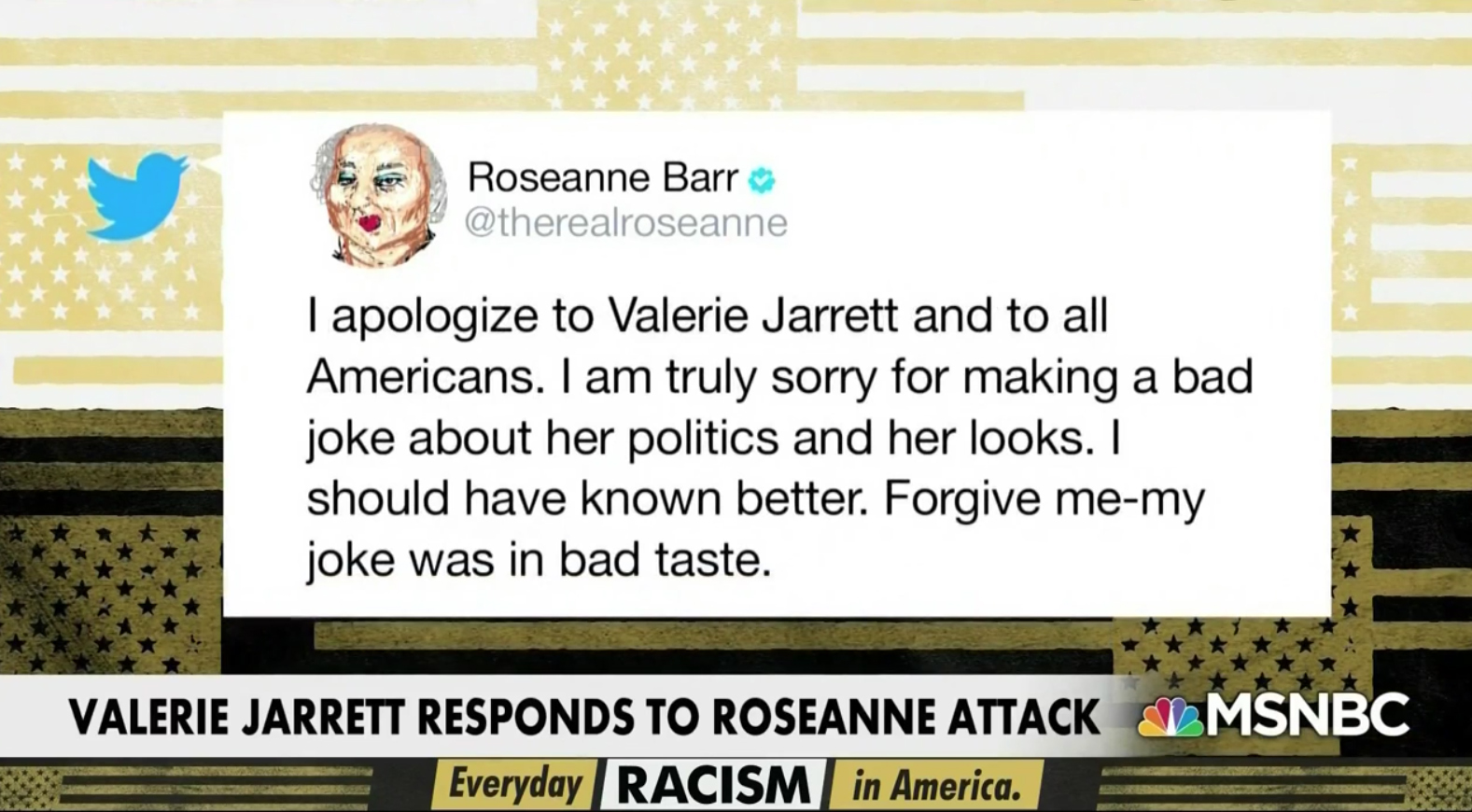 The flag elements were also rearranged in many of the show's in show graphics, including fullscreen backgrounds that mix lighter and darker versions with yellow tints.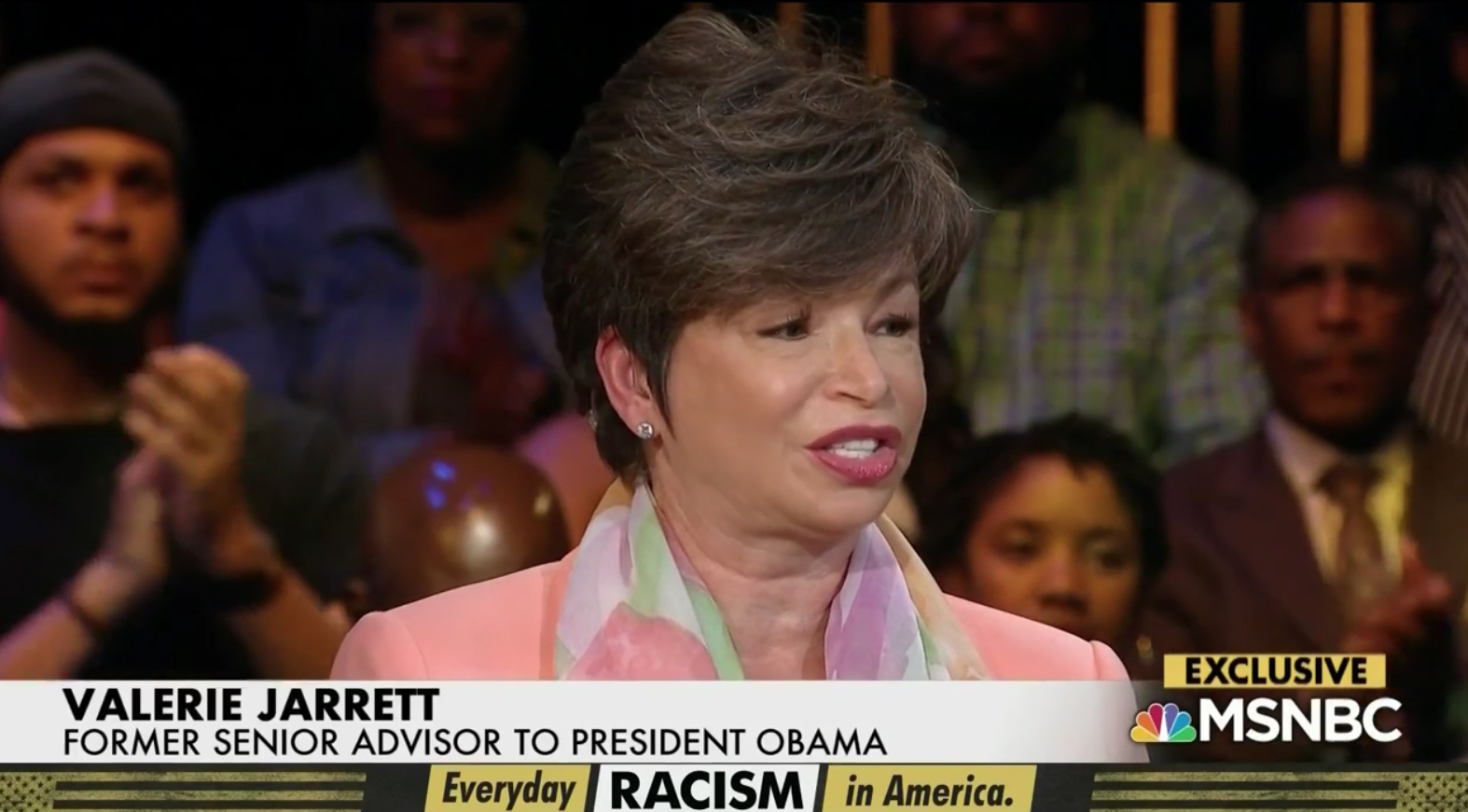 A similar look was used in the footer bar of the show, which remained on screen time entire time, while a simple, solid white gradient was used to identify guests, including Valerie Jarrett, who joined the panel the day that she was the subject of controversial tweets by actress Roseanne Barr that would, in a matter, of hours, lead to ABC canceling Barr's "Roseanne" comedy.