Studio J: An exclusive look behind the design of Fox News' latest studio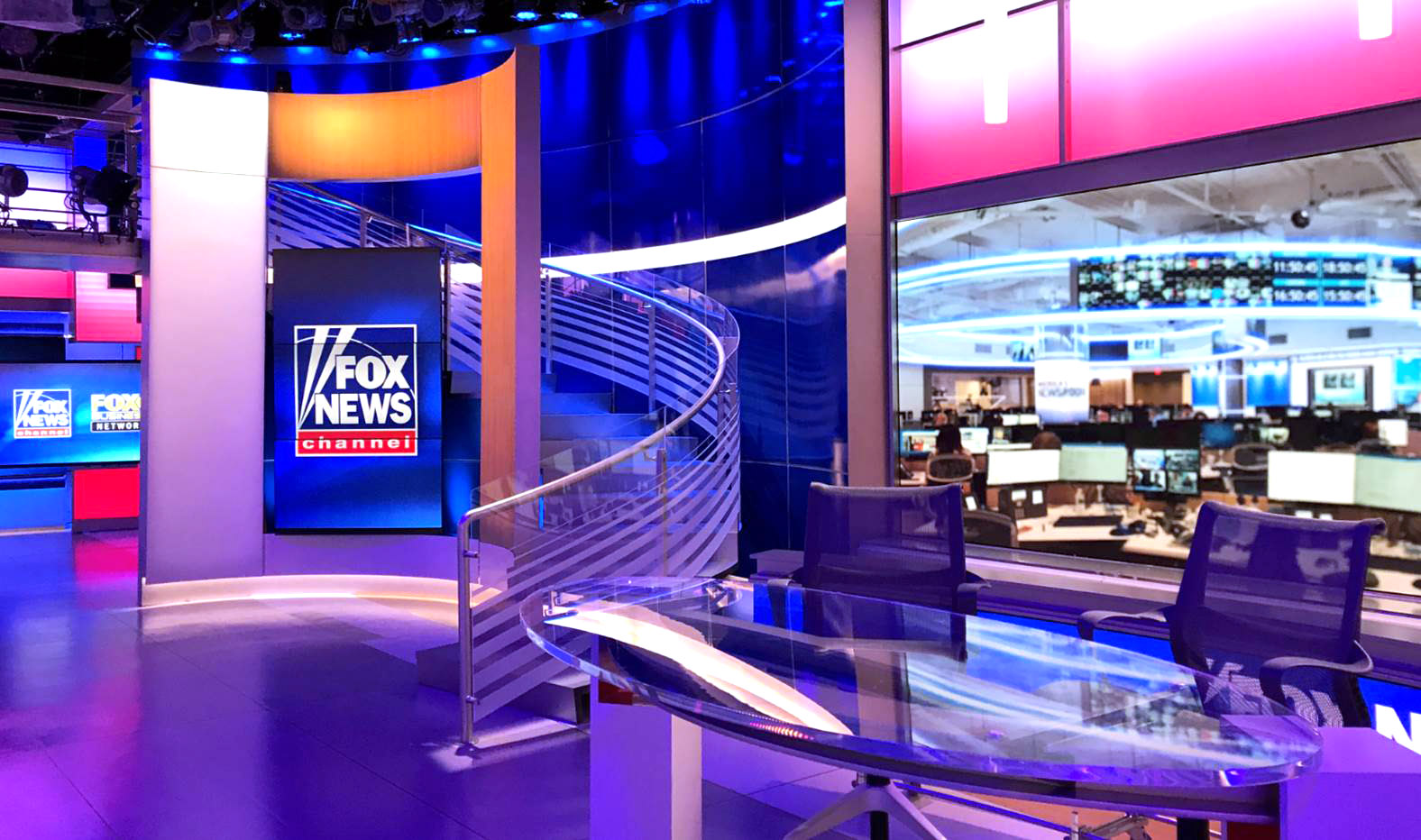 Catwalk and staircase
One of Studio J's most prominent visual elements is a long catwalk dissecting the space that connects to a curved, practical circular staircase.
In a subtle nod to the studio's name, when viewed from a ground-plan perspective, the narrow balcony and staircase form the shape of the letter "J."
While both curved and flat video walls are used extensively, the studio also features neutral columns with dimensional Fox News logos as well as backlit wall panels equipped with color changing technology that will allow shows to go from deep blue tones for evening programming to a bright and airy look for other dayparts.
Light-tone woods and metallic surfaces are other prominent design features.
"Similar to several of our newest environments like our state of the art newsroom, along with Fox News Deck and our flagship Studio F, the style and architectural detail we have implemented over our most recent projects has also influenced the design of this studio," said Blangiforti. "The feel of the overall space exhibits striking architectural focal points and visual points of interest."
Pivoting riser and LED ribbon
The studio itself features a central, pivoting oval riser that, in turn, has an independently pivoting double-sided LED ribbon, which can be used with or without removable glass desks in a variety of positions and configurations to accommodate a wide variety of in-studio guests and talent.
For example, for a more traditional anchor-desk look, the ribbon can serve as a front, with guests seated around the table. The double-sided ribbon allows the network to integrate branding or storytelling imagery into both head-on anchor shots as well as cross-shots of in-studio guests.
Other shows might use the ribbon as a dynamic knee wall of sorts behind a glass desk or forgo the desk altogether behind standing talent.
Sources say the space has also been designed with the option for a studio audience with the hosts using the riser and LED ribbon as home base.
All of these options were a key part of the design strategy.
"The studio is a highly dynamic space that is flexible and is a great showcase for presentation, interviews and storytelling for all of our shows," said Blangiforti.