'MTP Daily' recreates D.C. set using 'Nightly News' video walls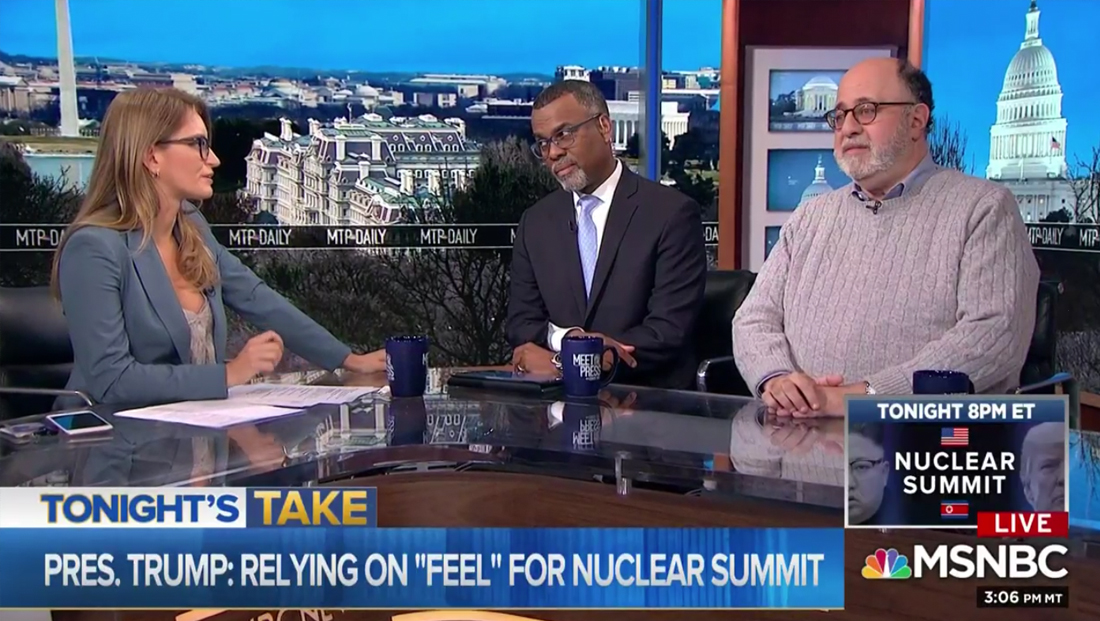 "MTP Daily," which normally originates from Washington, D.C., broadcast from New York today with Katy Tur sitting in for anchor Chuck Todd.
Because the MSNBC-side of 3A is used for Nicholle Wallace's "Deadline White House" immediately before the "MTP Daily" timeslot and Ari Melber's "The Beat" uses the network's fourth floor newsroom immediately after, MSNBC opted to put Tur in the "Nightly" side of Studio 3A. "Nightly" is originating from Singapore tonight.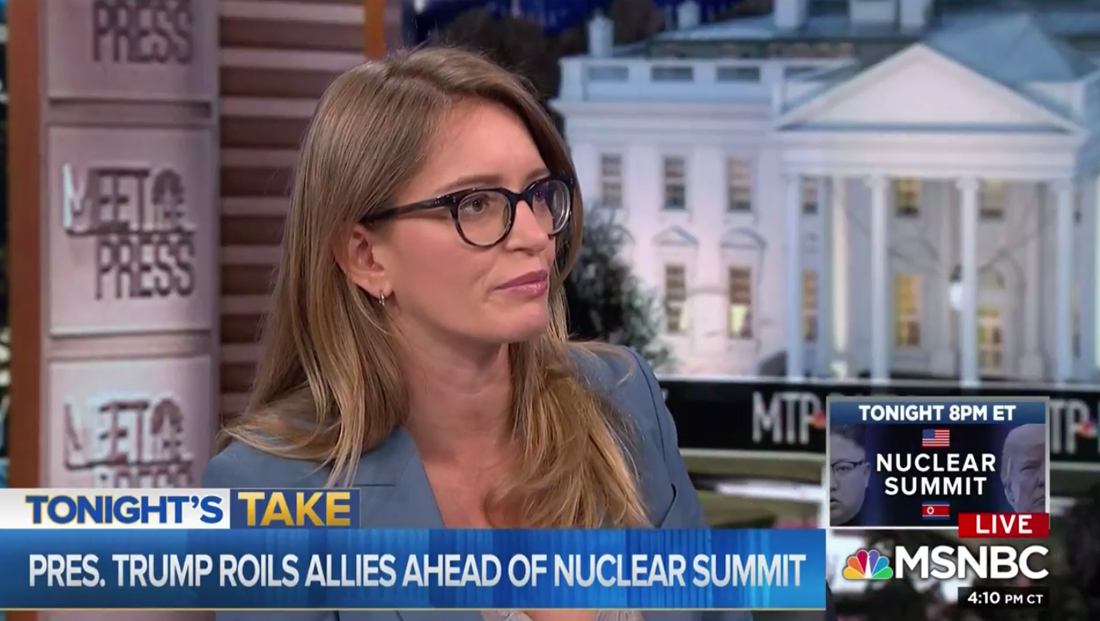 The network moved the L-shaped anchor desk normally used by Lester Holt over to the so-called vista wall alcove and recreated the set used by "MTP Daily" and "Meet the Press" on the three video walls in the space, right down to images of the D.C. studio's stacked monitor panels.
During the toss between Wallace and Tur, Wallace asked "Katy where are you?"
"I'm in the other studio. They decided to separate us. It was getting a little too rowdy and uncomfortable, so they've moved me to another studio," Tur replied.
Though the show mostly avoided using extreme wide shots, upon closer inspection in some of the shots between Tur and in-studio guests seated around the desk, the corners where the two video walls meet and thin, internally lit color changing columns are visible.
It appears the imagery on the video walls were based on actual imagery of the real "Meet the Press" set, which is likely why it looks so realistic.
Ironically, the resulting look was created thanks to the seamless video wall behind Tur and her guests being fed an image of another set and its own video wall.