BBC's FIFA World Cup open uses dynamic approach to showcase Russia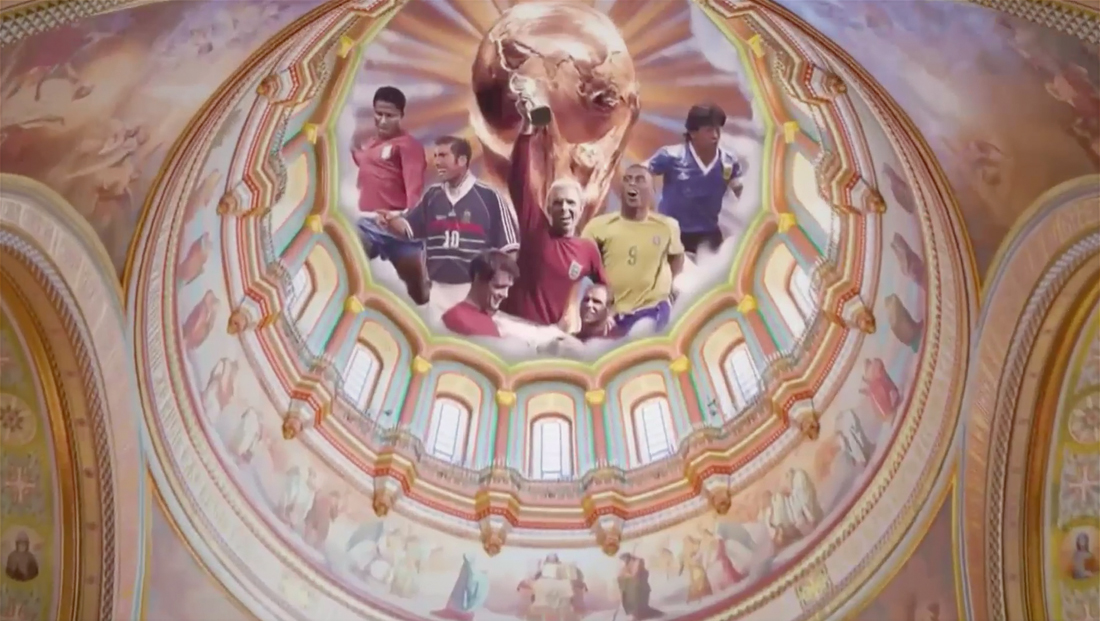 BBC's open for its coverage of the 2018 World Cup boasts a sweeping scene-by-scene tour of Russian landmarks with an updated version of a traditional Russian song.
Backed by a jazzed up remix of "Ochi Cheryne," a traditional Russian folksong, the opening takes the viewer through a variety of scenes using screens and other visual elements to transition between the seemingly unrelated views.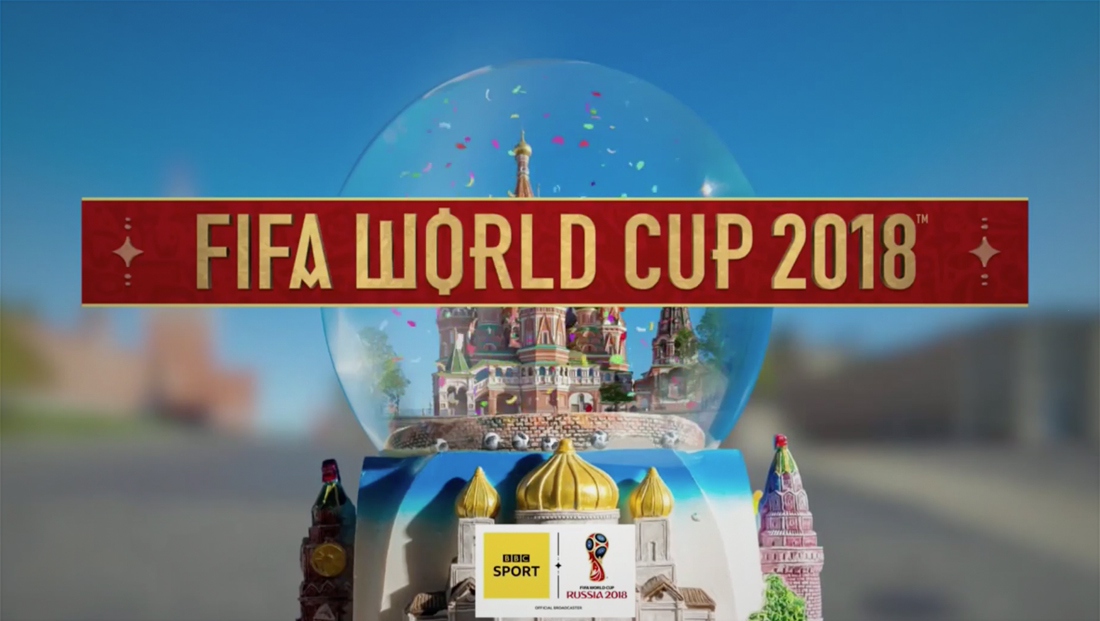 Aided by broad, sweeping camera movement, the open showcases a variety of Russian landmarks and cultural elements.
As the viewport changes to an exterior of St. Basil's Cathedral in Moscow, a child releases a football balloon and the camera zooms out with the building enclosed in a glass sphere, snow globe style.
The ball bursts and showers the inside of the globe with confetti as a bold, condensed logotype with Russian Cyrillic-style accents.