'Nightly' sets up kicker rotation with filmstrip inspired motif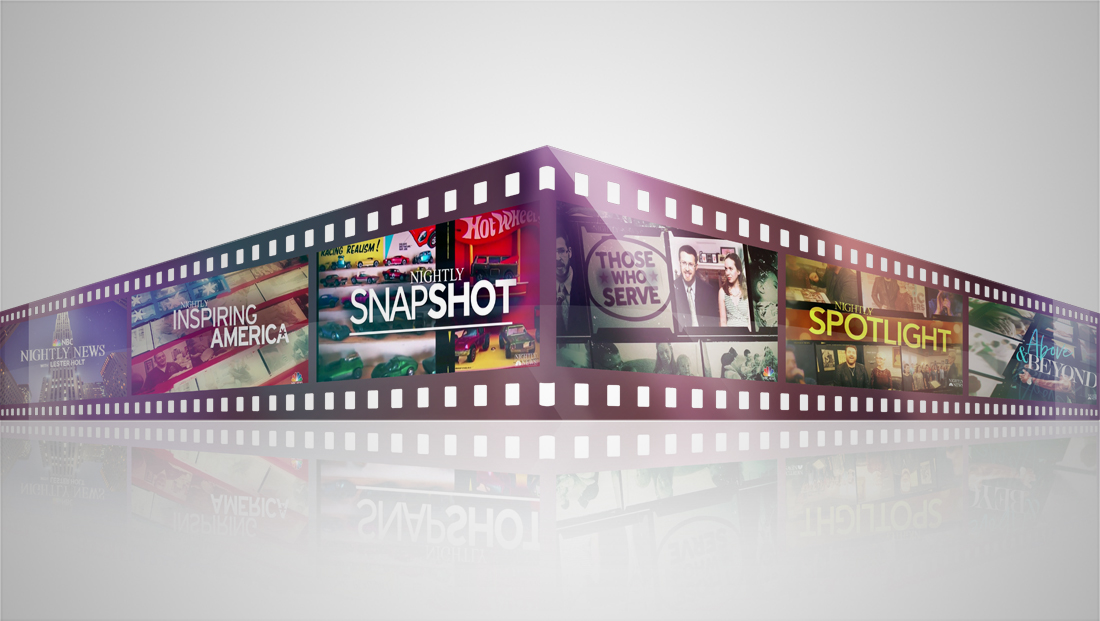 "Spotlight," which is slated for Thursdays, is focused on positive stories surrounding celebrities and popular culture, uses bursts of light and a bright yellow logotype for its look, with the filmstrip look angled in the center of the screen.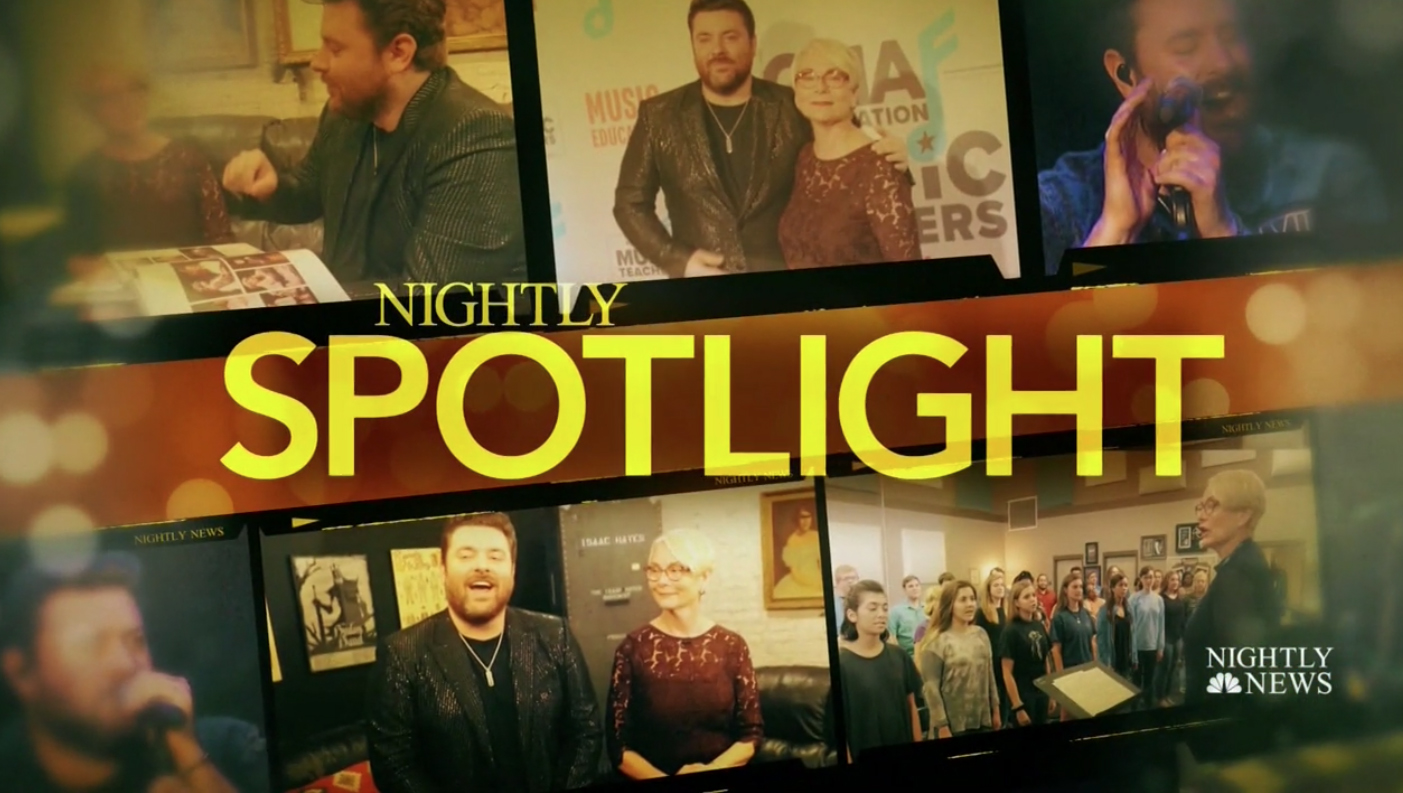 The title card also includes a gold and brown tint to its imagery and a two strips of black frames with a slight perspective effect that gently angle upward from left to right.
These two rows, meanwhile, are separated by a strip of brown that also serves to make the title stand out better.
During the debut of the new kicker rotation, Holt anchored some broadcasts from the network's Los Angeles bureau, where the studio's video panel alcove was used in place of Studio 3A's video tower to showcase the branded graphics.
.@LesterHoltNBC wants to tell new stories for '#NBCNightlyNews' kickers https://t.co/RslzlTqYoy #TVNews #BroadcastNews pic.twitter.com/4SXXd7UxiX

— TVNewsMix (@TVNewsMix) June 8, 2018