'Late Late Show' returns to London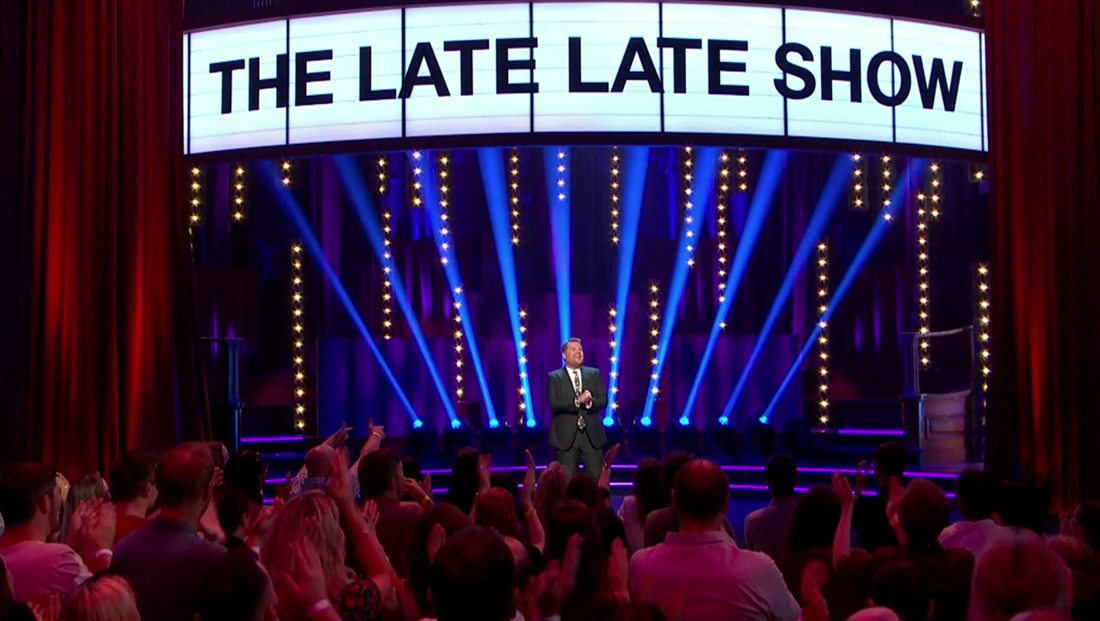 CBS's "The Late Late Show" has returned for a second series of shows in London, the home country of host James Corden.
For this trip, the show used the same set it used last year, which was built in Central Hall Westminster, an event space across from Westminster Abbey in downtown London.
For the event, the show once against washed the building's main auditorium ceiling and walls with rich blue and violet lighting.
A bold white backlit marquee with the show's name, a much larger version than the one in the show's home studio back in Los Angeles, hangs above the space's main stage and choir loft which, like the hall's iconic pipe organ, has been covered.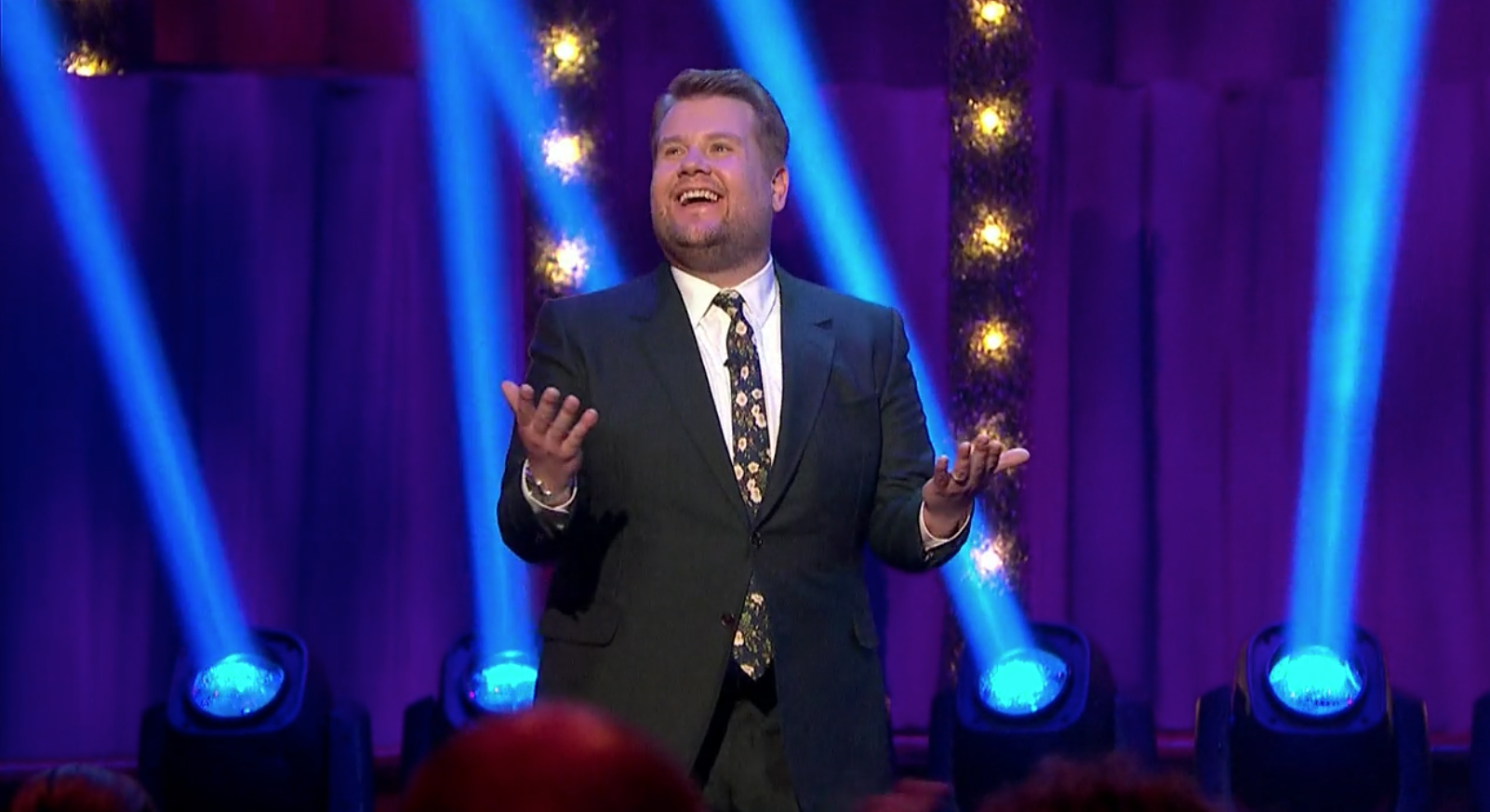 The vertical pipes of the organ are, like last year, echoed in a series of vertical light strips and serves as the background for the opening monologue. Bright motorized lighting units are also criss-cross the backdrop.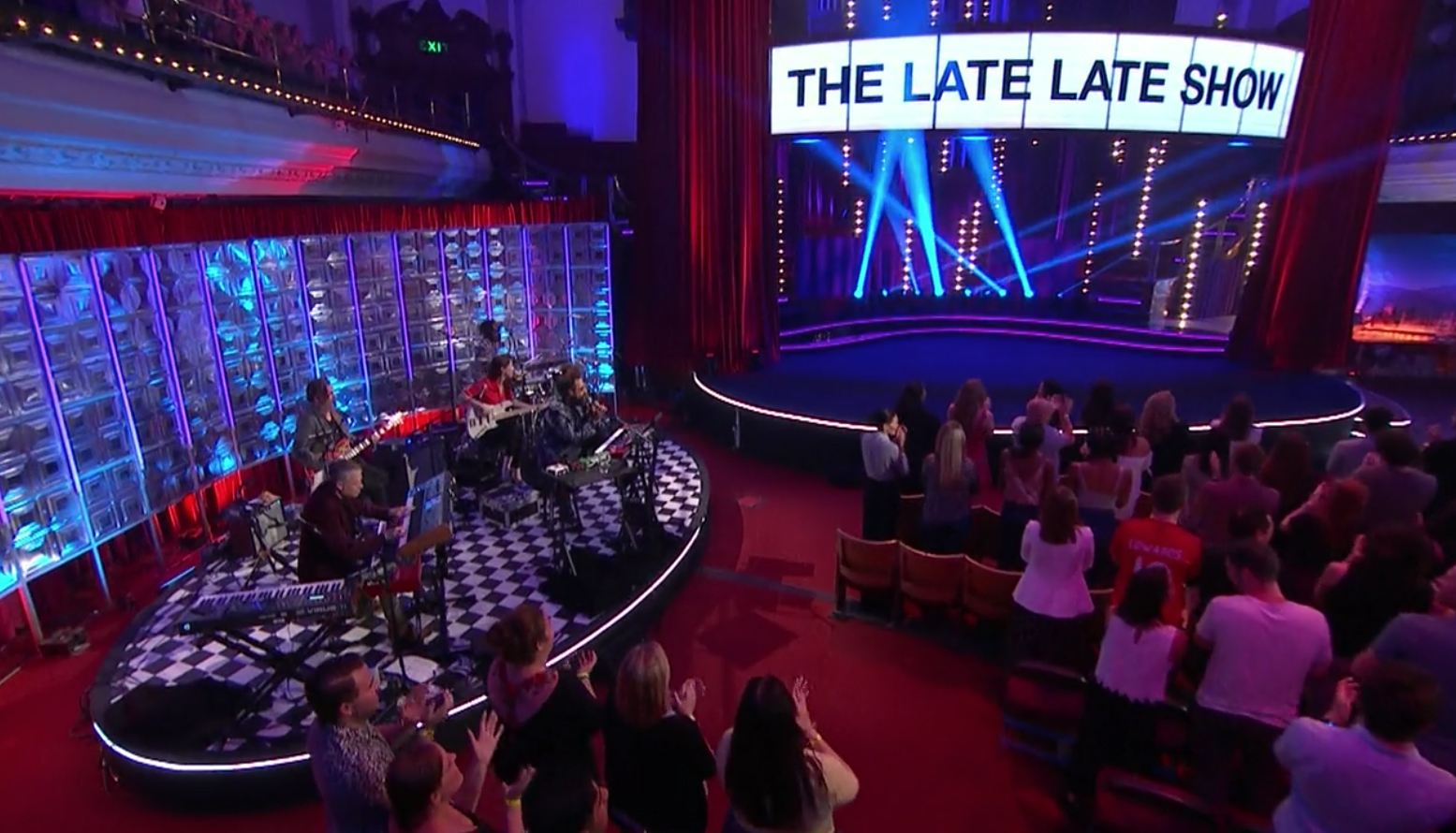 To camera left, a freestanding metal wall enclosed the band area, a look inspired by the L.A. set as well.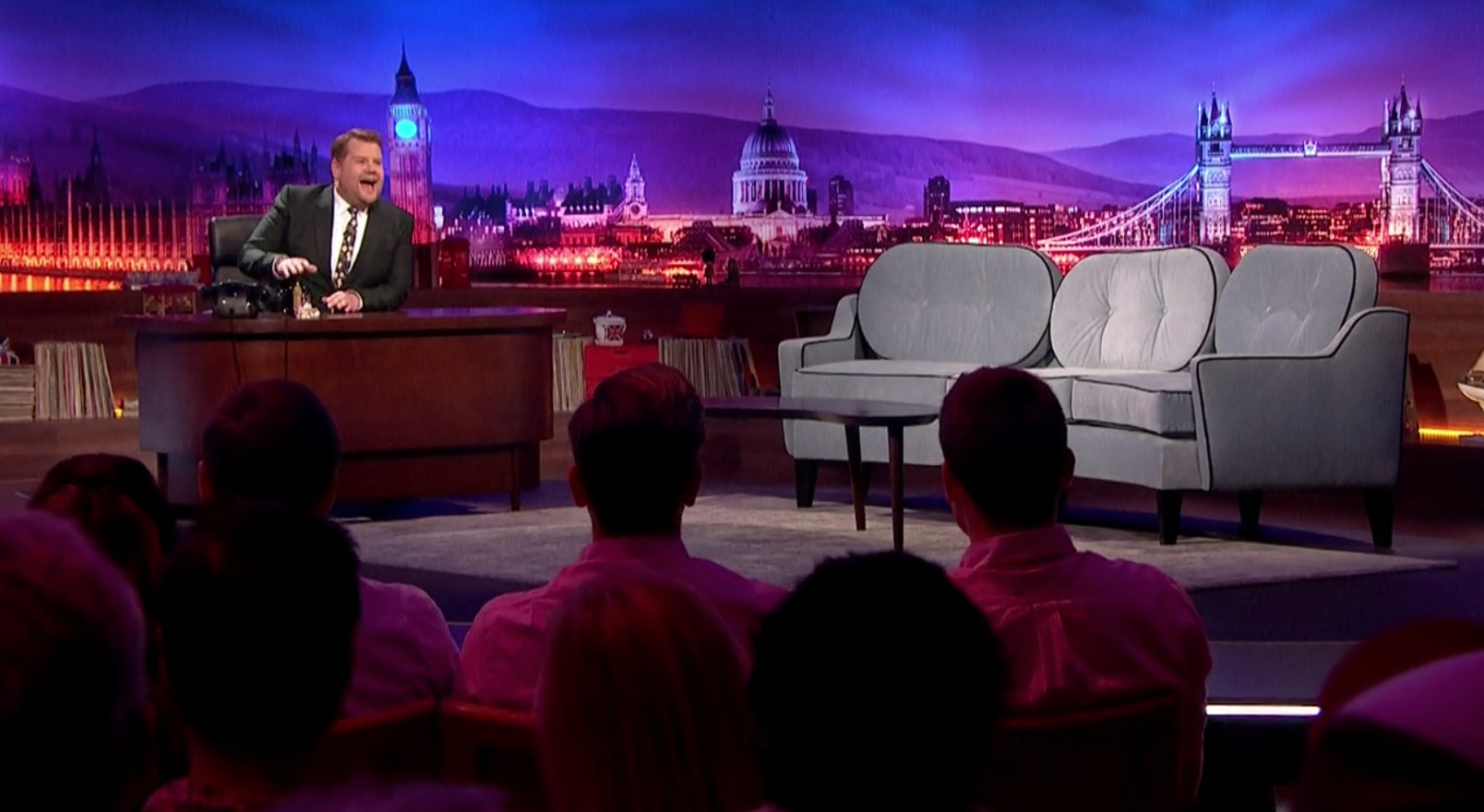 Cordon's host desk and interview area are placed on the camera right side of the auditorium, with a printed backlit background of London landmarks once again serving as a backdrop.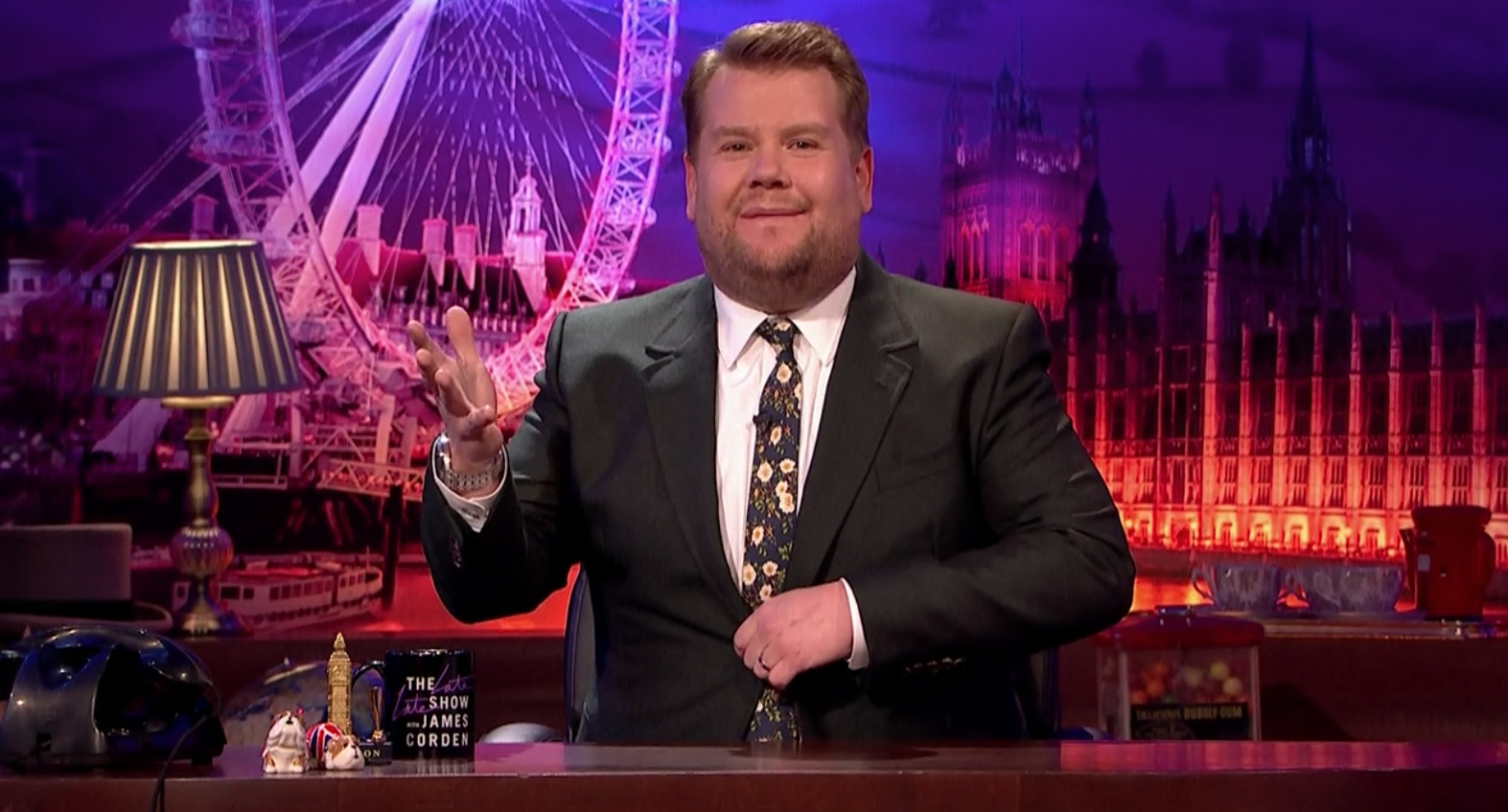 While the reverse view of the oversized truss-mounted signage of the show's logo isn't used in this iteration of the set, like last year, a froward-facing version is perched on the balcony above the interview area.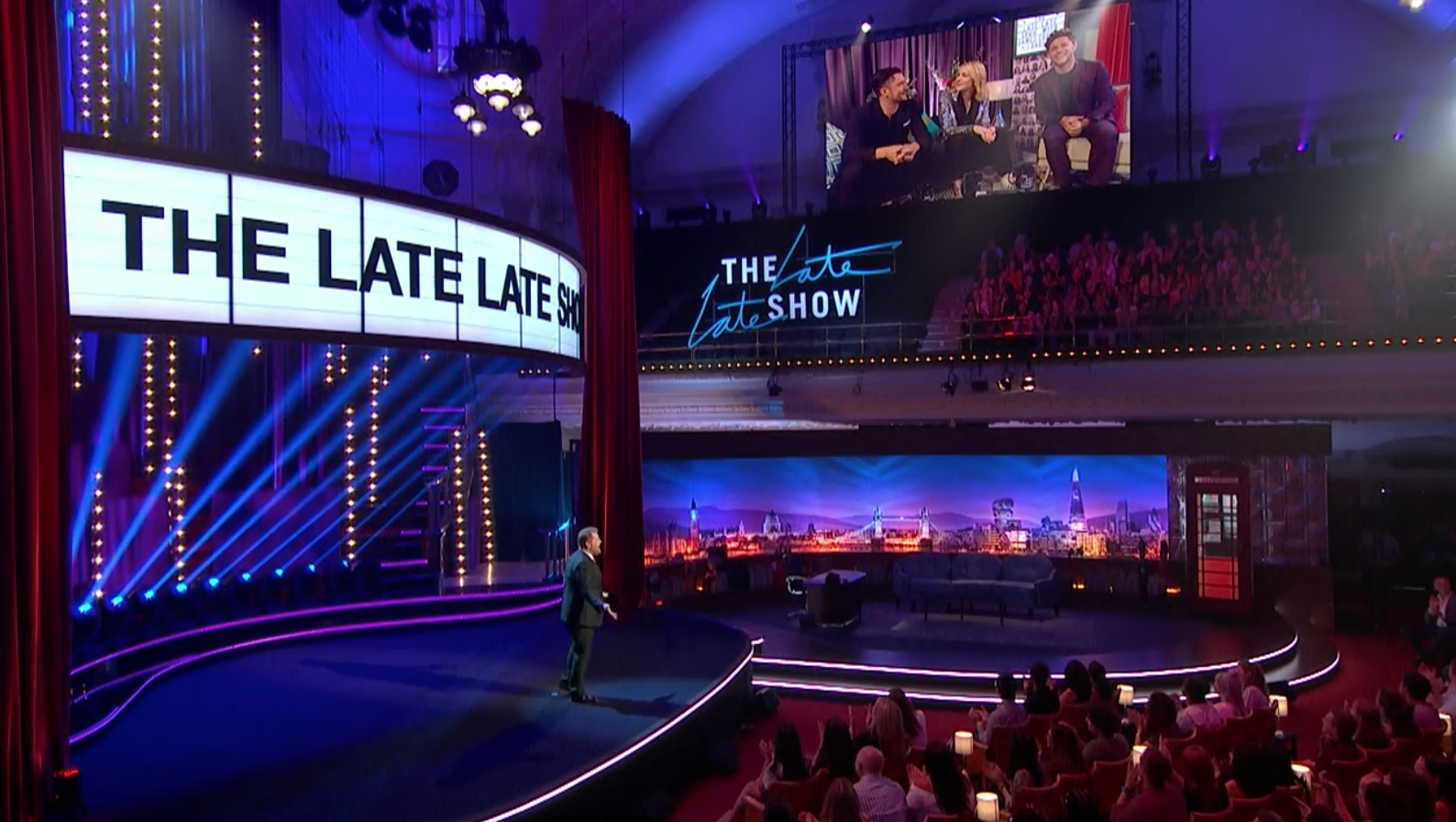 In addition, the show is used a London themed open on Monday, June 18, 2018, that incorporated floating, neon inspired graphics along with on location shots of Corden and band leader slash announcer Reggie Watts.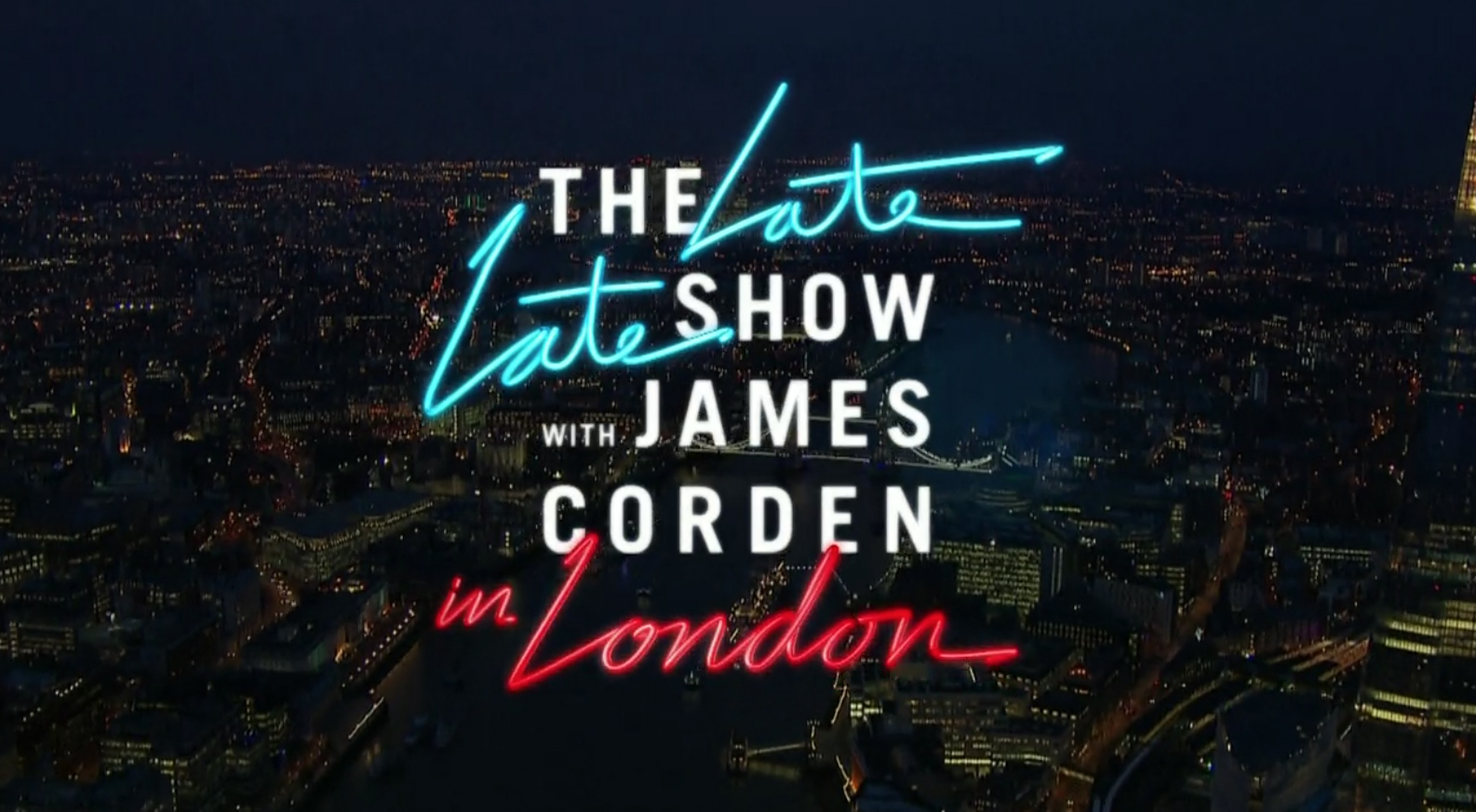 The show's title card has also been updated with the words "in London" in shiny red script lettering that mirrors the electric blue neon-inspired typography used in the word "Late" in the logo above.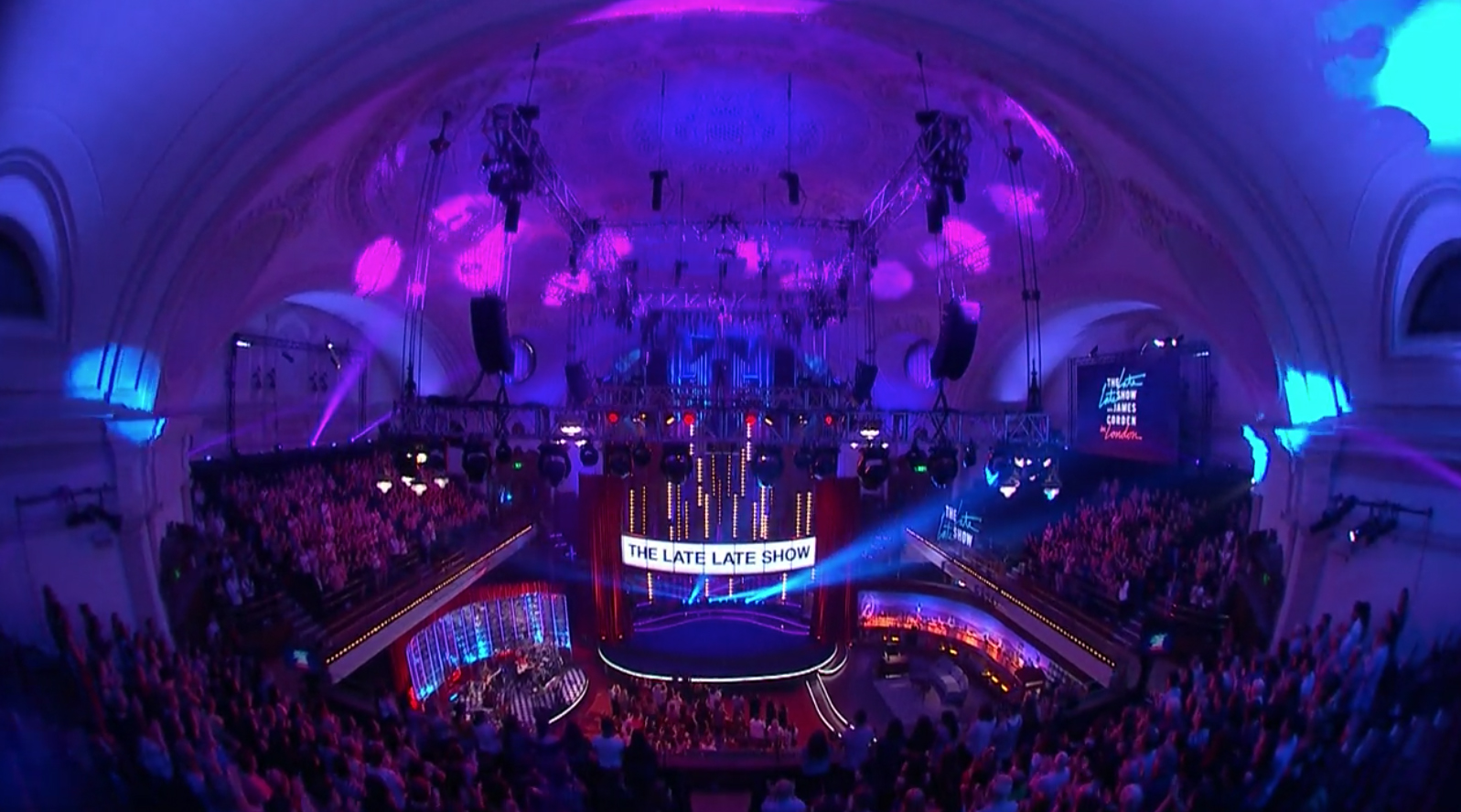 Except in extreme wide shots, the architecture of the hall is mostly covered by scenery brought in for the show, with the only hints that the show is being shot in London being the duratrans backdrop and British accents — ranging from a classic red phone booth to small knickknacks on Corden's desk.