CNN gets new breaking news look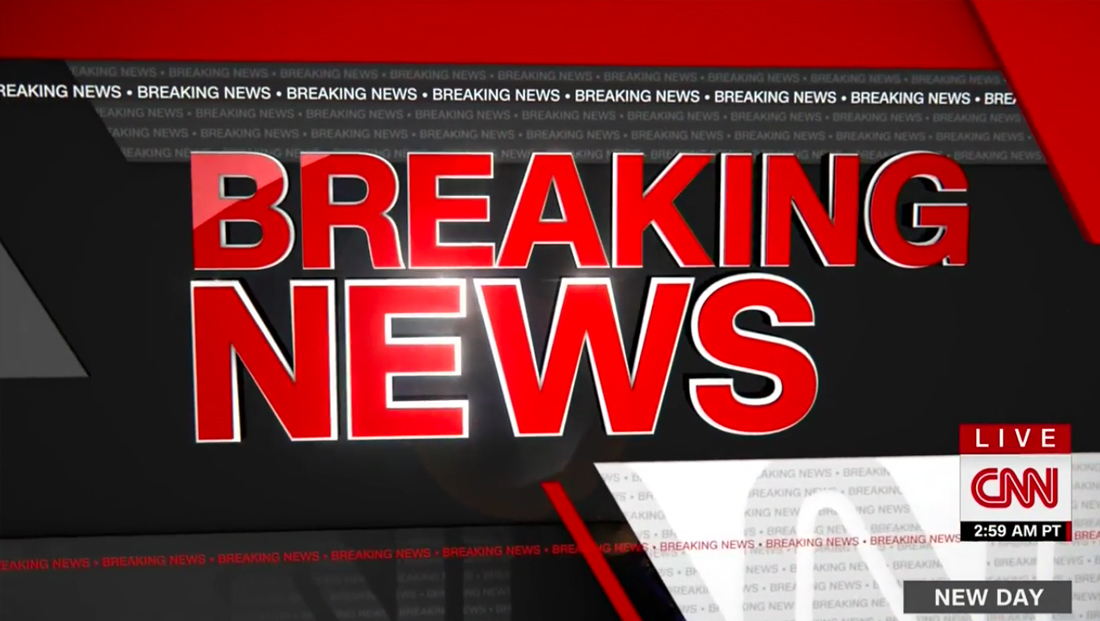 Before the words "Breaking News" appear on screen, viewers are treated to two dramatic angles of an oversized version of the iconic CNN logo.
Repeating text is layered over the logos and also serves to add texture to the background in other areas of the look.

The voiceover and musical bed remain the same.

CNN also created a matching video wall background, as shown at the top of the June 27, 2018 edition of "New Day" when the show replaced its normal cityscape view with an oversized CNN logo surrounded by angled panels and "breaking news" microtext.
The previous version of CNN's breaking news slate used a darker shade of red and hints of deep orange and gray mesh-like panels.
CNN has gone through a variety of looks for its breaking news stinger over the years, but perhaps the most iconic is the monochrome gray version with serif typography.