Fox updates 'Election HQ' look for Florida GOP gubernatorial debate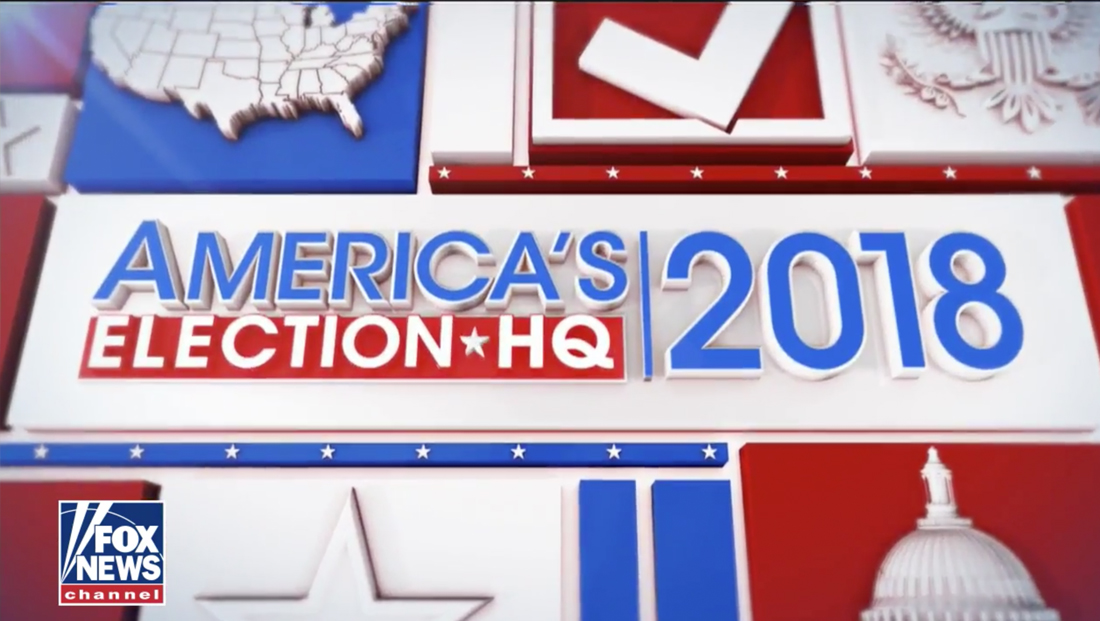 The new look was used to preview the network's Florida GOP governor debate, so the words "The Midterm Debates" was revealed after the box flipped around.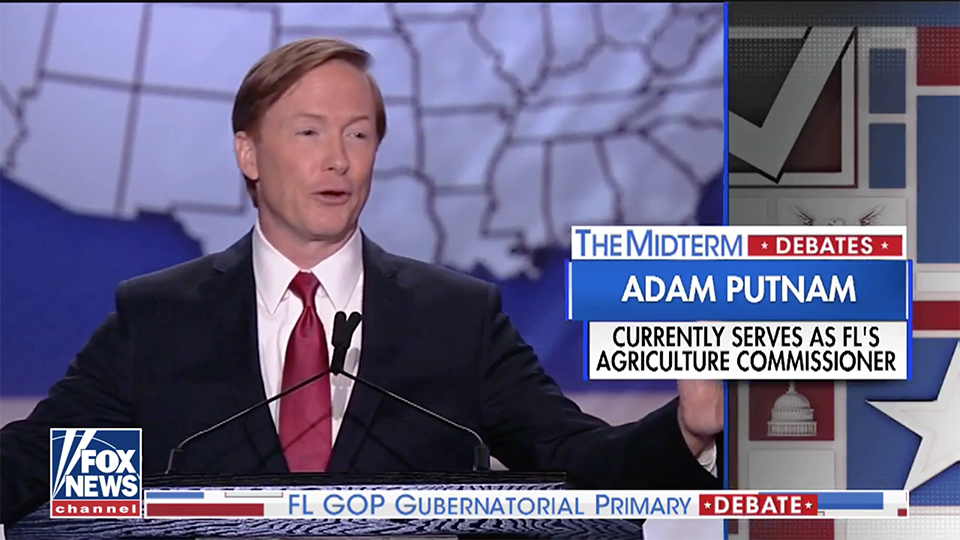 The new look also included updated "sliver" graphics used below the lower third insert graphics, which used the title "FL GOP Gubernatorial Primary Debate," with the word "debate" in a red box with stars on either side.
The network also used a sidebar-style graphic to display additional information during the debate.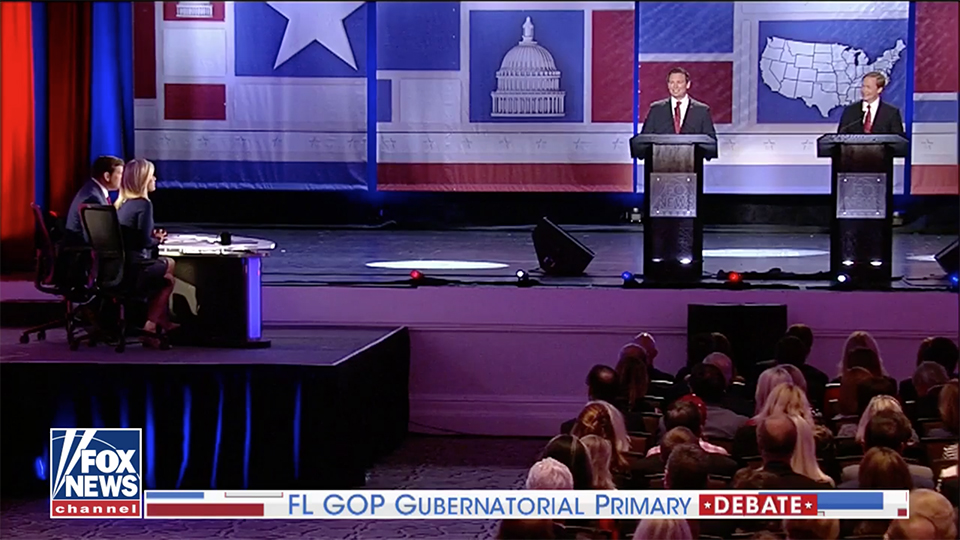 In addition, the debate also showcased a matching background behind the candidates. which featured a similar blend of imagery as in the open.
The positioning and size of elements on the background could have been thought out a bit better so that lectern one shots had a cleaner, less distracting background.
For example, a prominent image behind one candidate during Thursday's debate was a map of the United States, which not only seemed a bit out of place considering it was a state governor debate, but also cluttered the shot.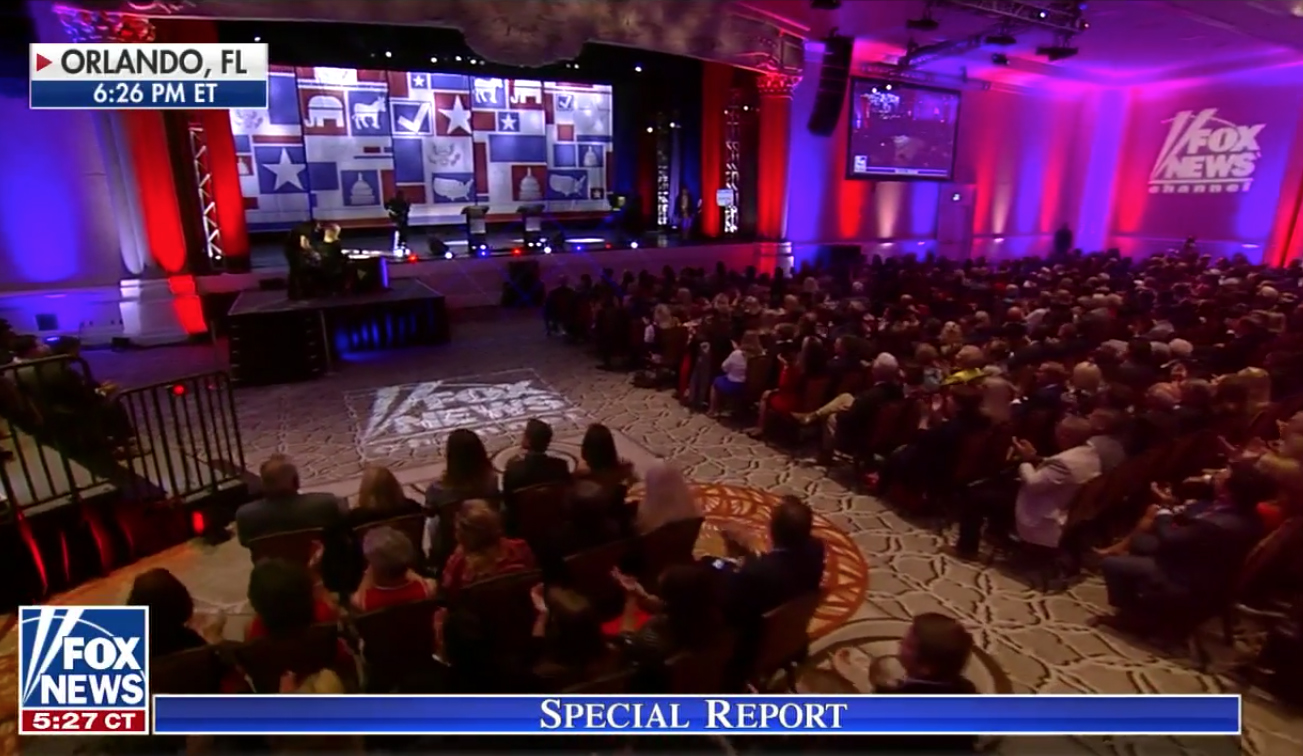 A small, two person traveling desk was situated to one side for moderators Martha MacCallum and Bret Baier and fronted with monitor displaying the "Election Headquarters" midterm branding.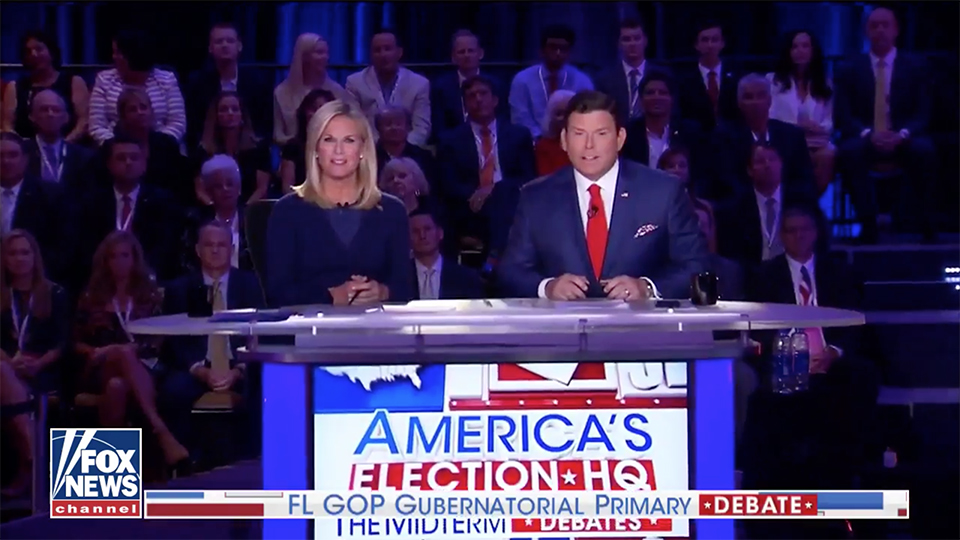 Behind the moderators, audience members at the Gaylord Palms Resort & Convention Center in Orlando, Florida, were kept mostly in the dark but with a slight blue wash of light.