MSNBC anchors try to squeeze through ring for cave rescue coverage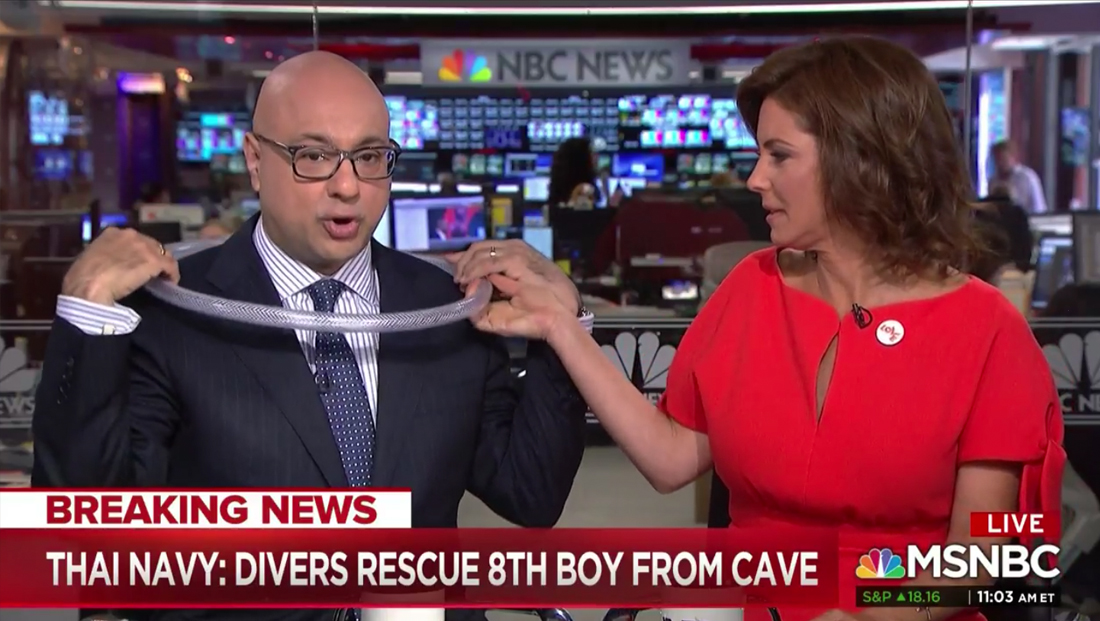 During live coverage Monday, July 9, 2018, of the Tham Luang cave rescue, MSNBC anchors Ali Velshi and Stephanie Ruhle used a prop to demonstrate the width of the cave passage the trapped boys and rescuers must squeeze through — a loop of tubing.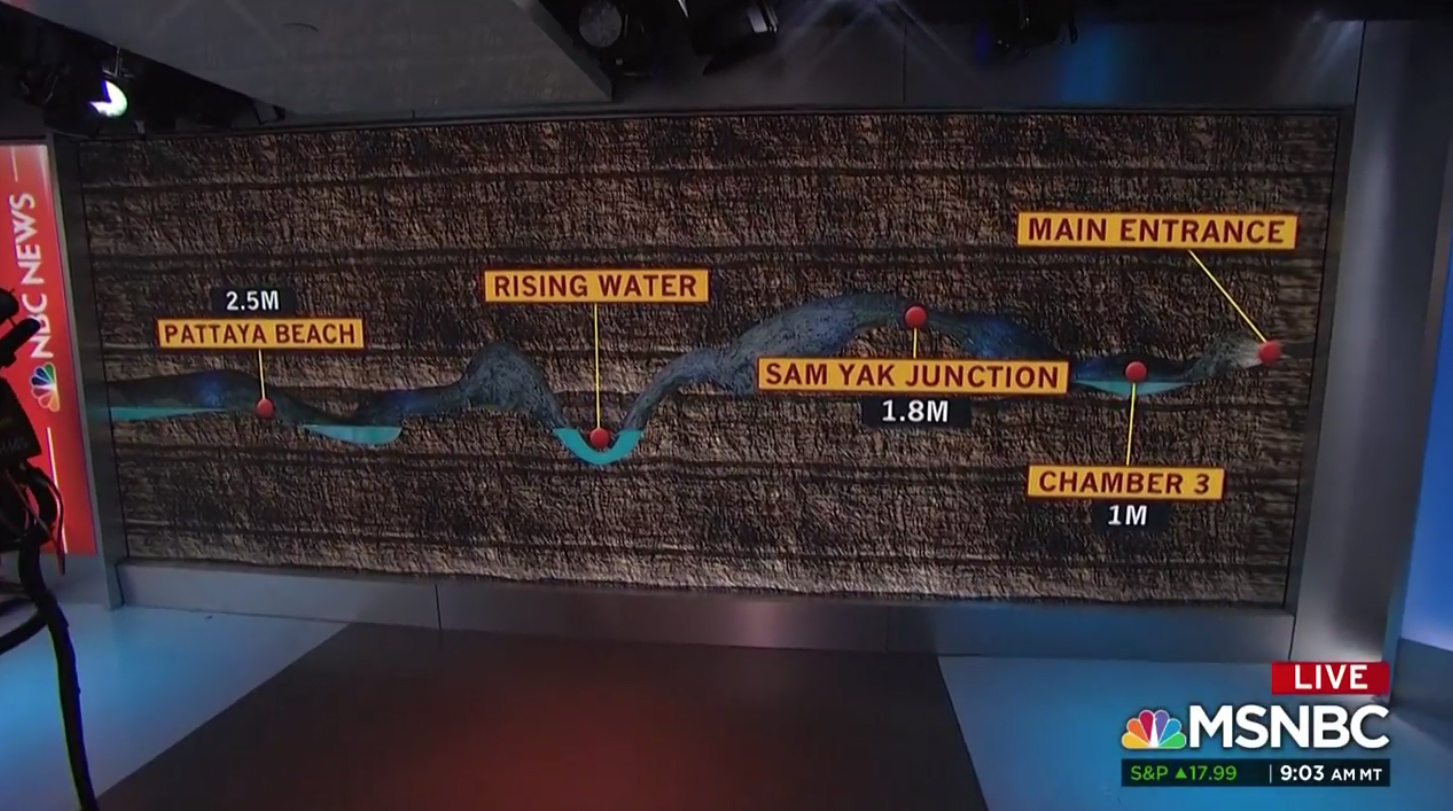 After showing cross sections of the cave on Studio 4E's large video walls (instead using virtual or augmented reality like some other networks), MSNBC cut to a two shot of Velshi and Ruhle, who had a loop of what appeared to be some kind of hosing — 15 inches in diameter — on set with them.
"I can't get my shoulders around it — you probably can," said Velshi, handing the ring to his co-anchor.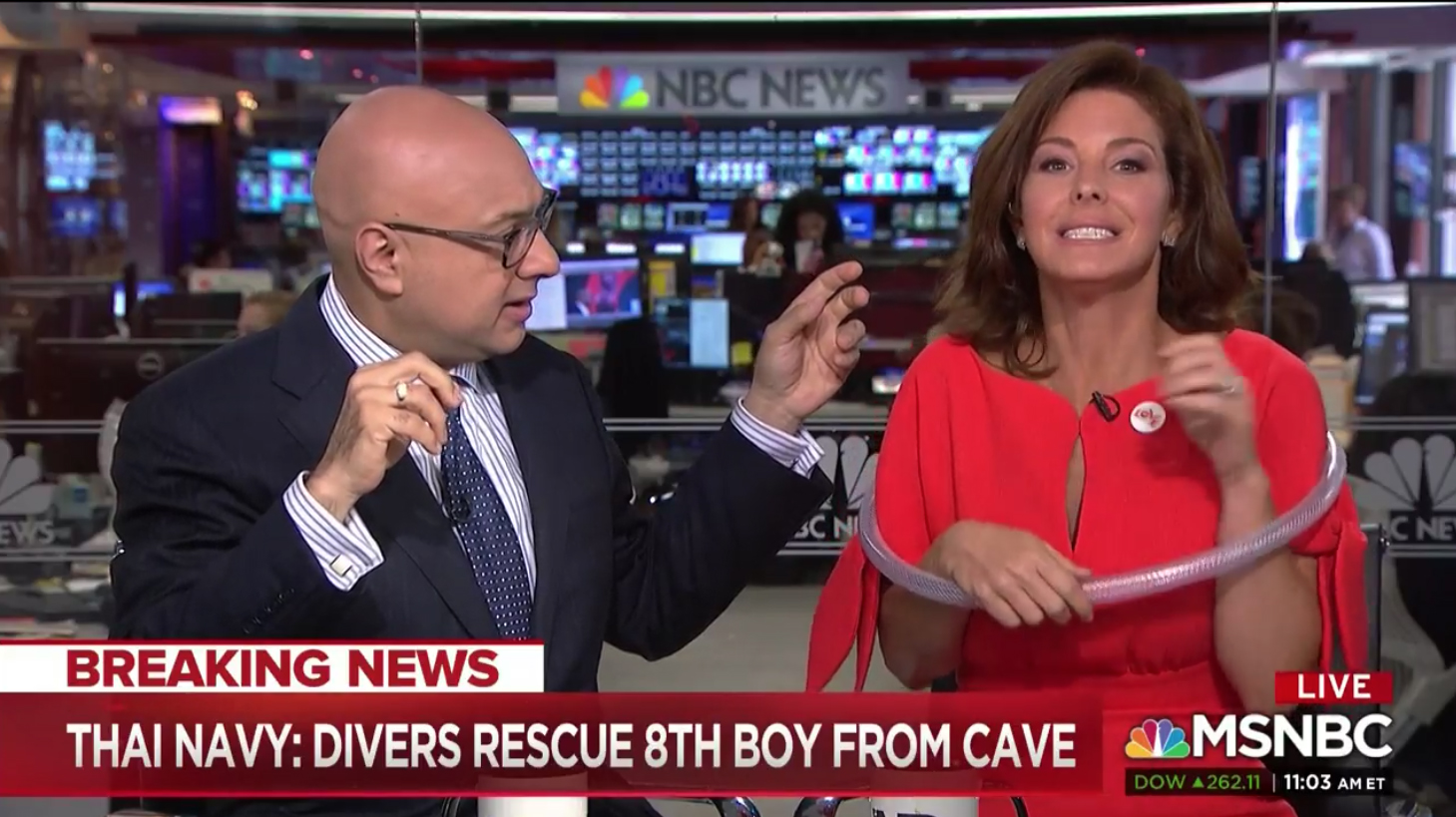 "This thing is tight," said Ruhle as she managed squeeze the ring around her shoulders and body before it landed with a clunk on the anchor desk, still wrapped around her.
The idea of the demonstration was to replicate one of the most harrowing — and narrow — parts of the rescue dives.
The latest in design, production and engineering
Subscribe to NewscastStudio for the latest delivered straight to your inbox.