Dramatic angles drive design for beIN's World Cup studios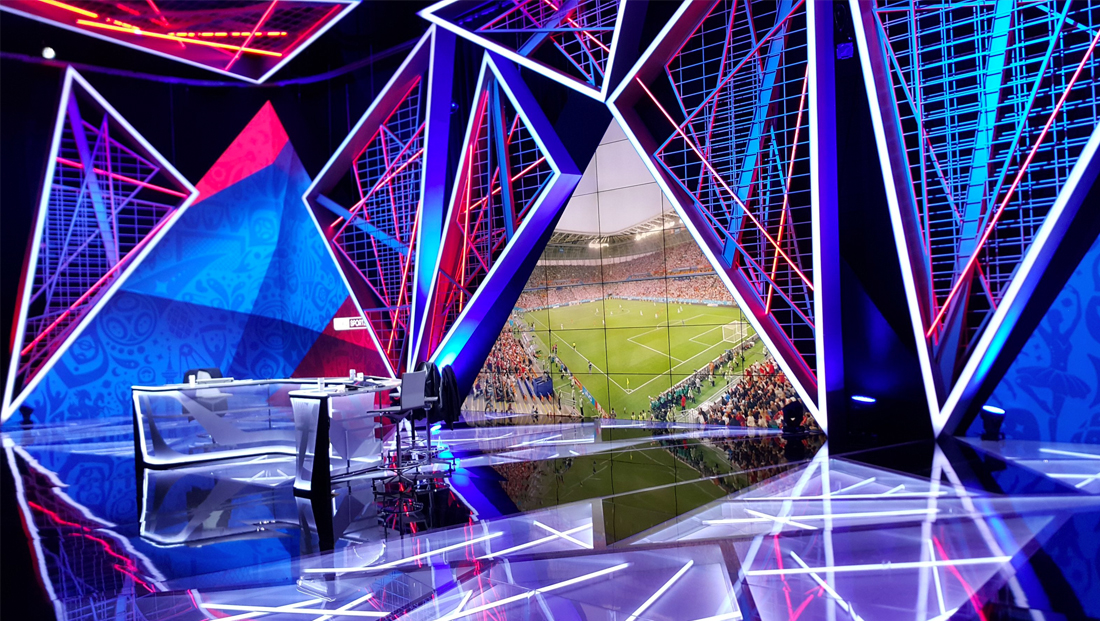 In Russia, the network has, like many others, a broadcast booth-style setup overlooking Red Square.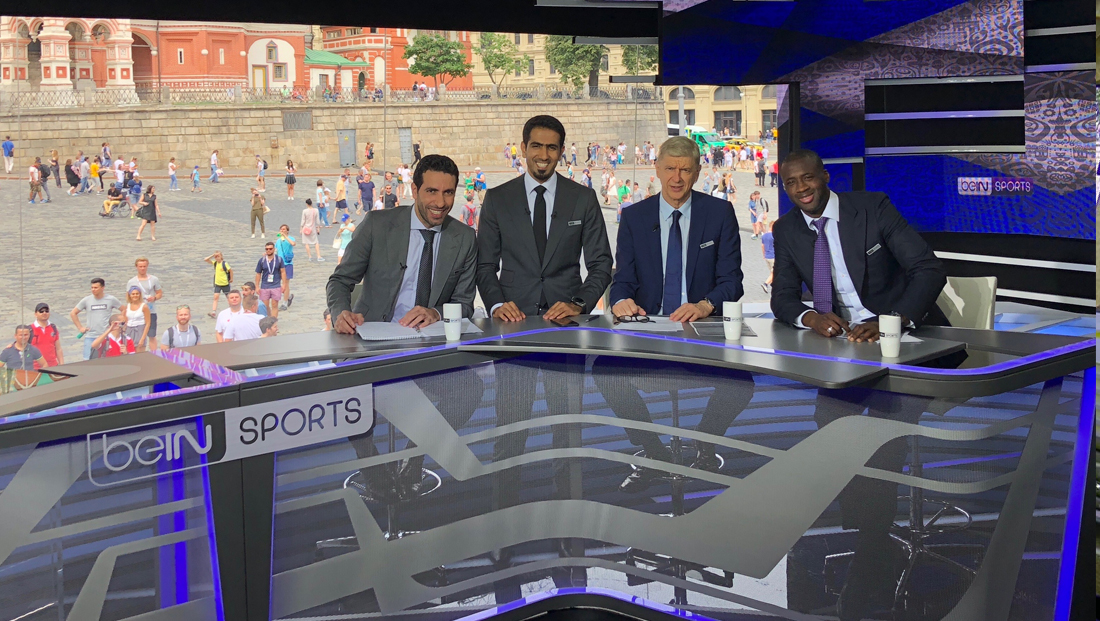 The base design of this set uses horizontal lines and LED video panels arranged in a jigsaw-puzzle-like pattern on the left and right walls as wall as over the glass windows overlooking the square.
The triangular elements, however, aren't left out of this look — many of the graphics fed to the LED panels feature a softer, more textural rendition of angles and triangles.
The illustrated collages found on the Doha set are also included in the graphics.
For maximum flexibility, the Red Square booth can be configured with both a traditional anchor desk or curved sofa setup.
Both of these sets were designed by Simon Ibrahim with fabrication by Get Set.