CBS opens new 'news hub' in Studio 47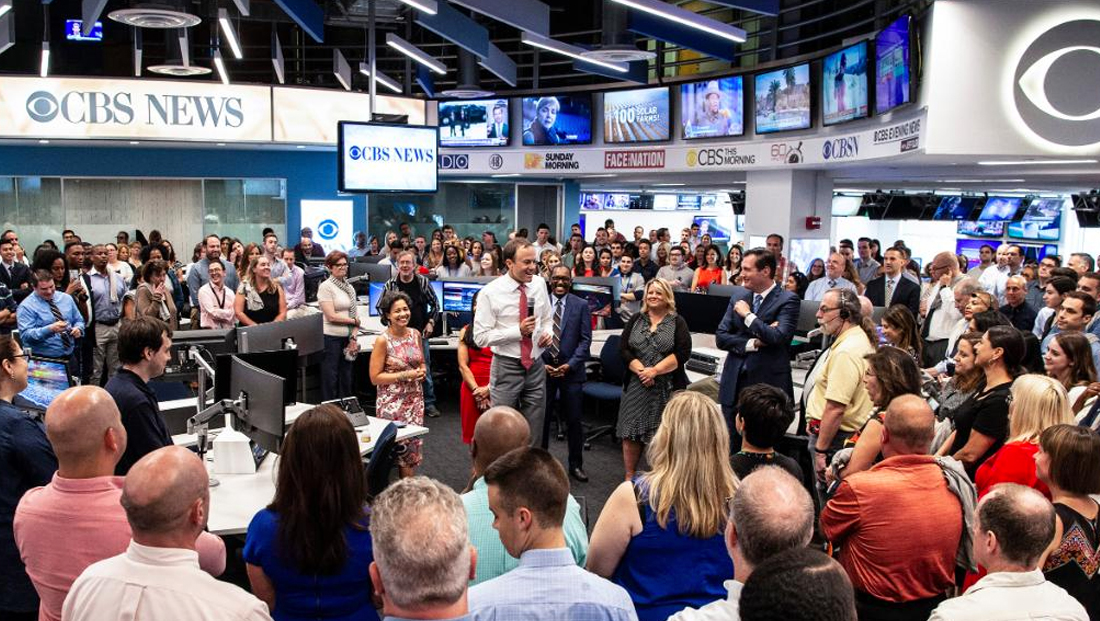 Photos of the newsroom posted to Twitter by "Evening News" anchor Jeff Glor show the ceiling above has been outfitted with gray acoustic panels and light strips, all radiating out from a central air conditioning vent — a visual reference to the "hub" name as well as the circular CBS eye logo.
On either side of the backlit header are rows of flat panel monitors along with the logos of various CBS News programs and properties.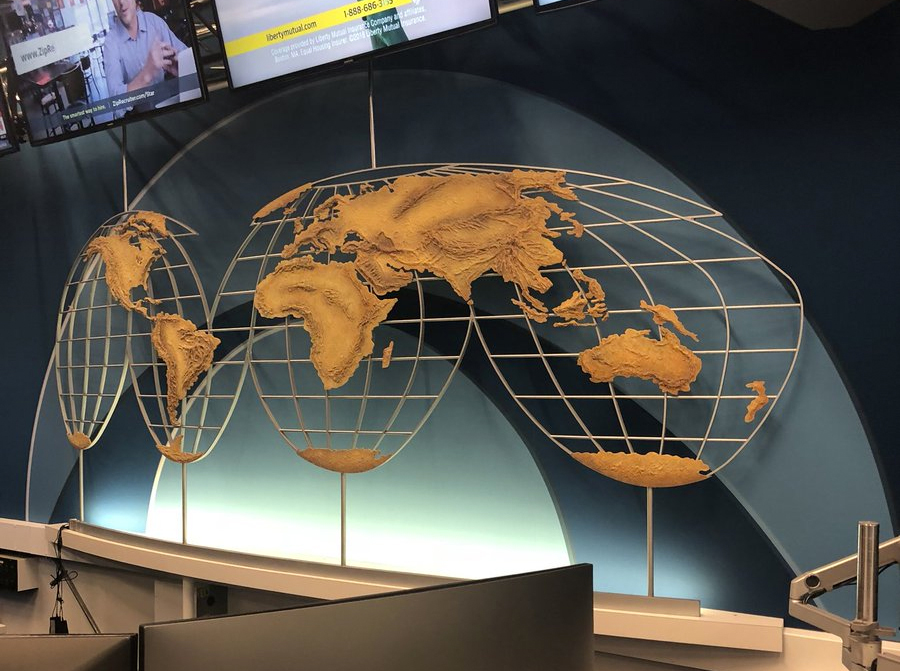 Glor also noted that CBS has relocated the restored dimensional world map background that once sat behind legendary CBS anchor Walter Cronkite to one wall of the newsroom, where it sits, uplit, in front of an oversized CBS eye logo.
The @CBSEveningNews seniors team tries out their new digs! Love the new newsroom, the CBS News Hub. pic.twitter.com/T4sEKHBovT

— Brinda Adhikari (@adhikab) July 11, 2018
The map was previously used on the "CBS This Morning" set in Studio 57 before being replaced with a video wall.
The map did, however, continue to make appearances on the studio wall albeit in a stylized digital form.
The crew has done a wonderful job over the years maintaining and refurbishing the map that sat behind Cronkite. It now hangs prominently in new newsroom. pic.twitter.com/VlQqomDAyg

— Jeff Glor (@jeffglor) July 11, 2018