NOS debuts new sport studio featuring unique 'portal' element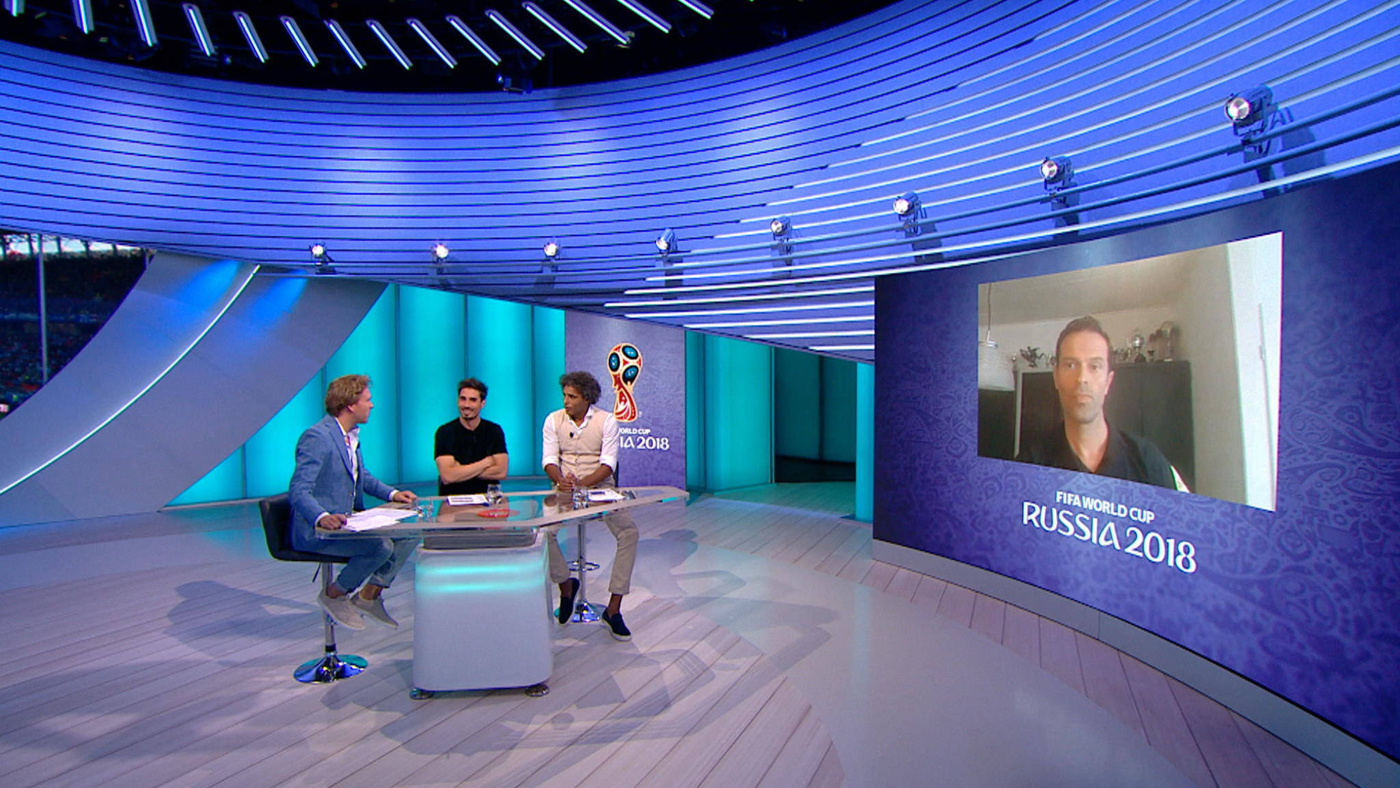 NOS, a Dutch broadcaster, debuted a new studio to coincide with its coverage of the World Cup that features an eye-catching "portal" that gives the station a new way to frame its shots.
The network, which will continue to use the studio after the World Cup, built the set at its Hilversum, Netherlands, headquarters in what's known as Studio 7.
The centerpiece of the set, which was designed by Flint Skallen and Billionpoints, is a dramatically angled wall with an oversized circular portal in the middle that curves up from the large interview area's riser.
That space is backed by a curved video wall portioned into narrow segments by thick frosted glass dividers.
With this portal, the network can use a jib to get wide shots of the action and other shots either through the opening or from the sides. The lower part of this element can also be illuminated, adding a colorful band along the bottom of the screen.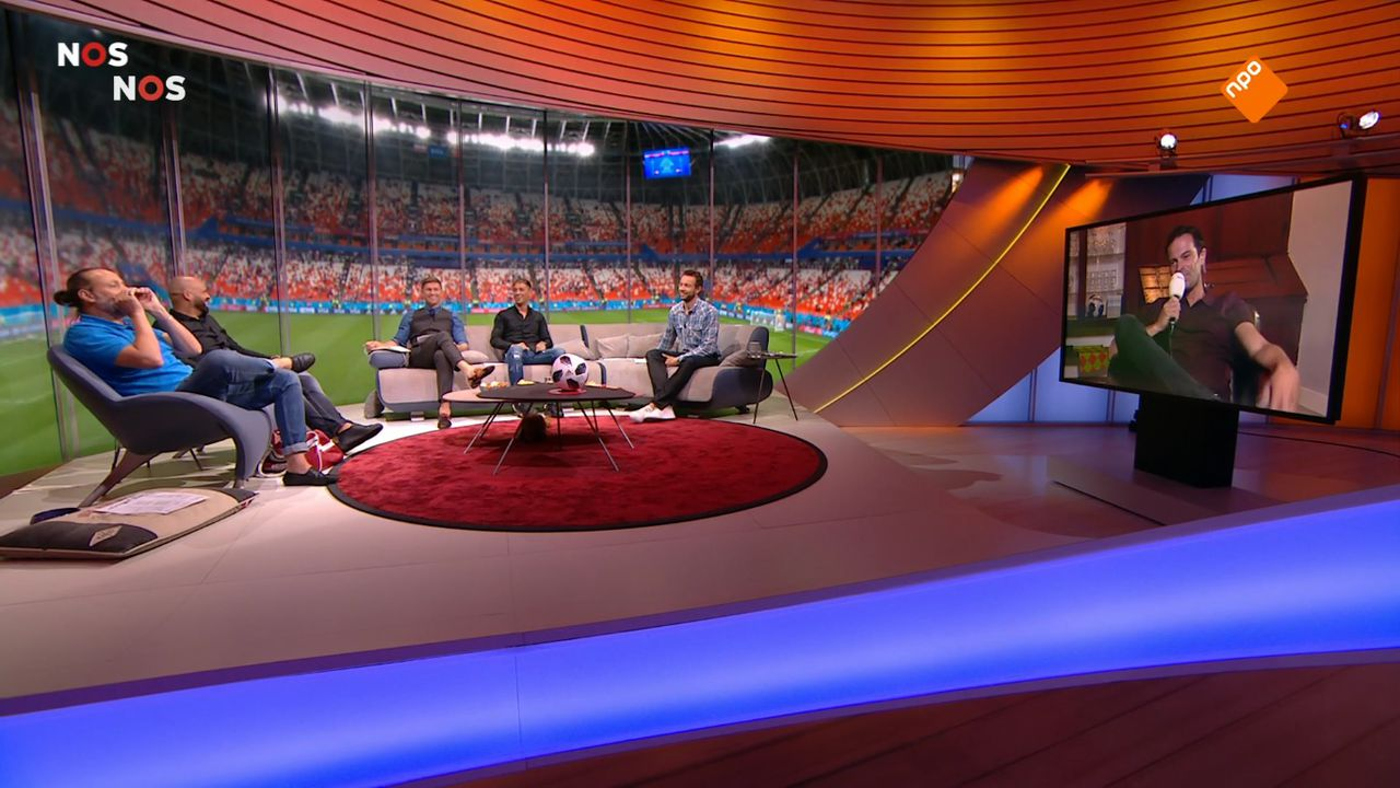 In addition to a variety of seating configurations, the interview area also features a freestanding video panel that can be used for storytelling or remote interviews.
On either side, wide curved elements along with a high header element with horizontal reveal lines can change color thanks to the studio's lighting instruments, ranging from deep blue to white-gray or a rusty orange color that hints at wood tones.
To the right, backlit panels continue the strong vertical lines, which flow into an additional venue featuring a small mobile desk.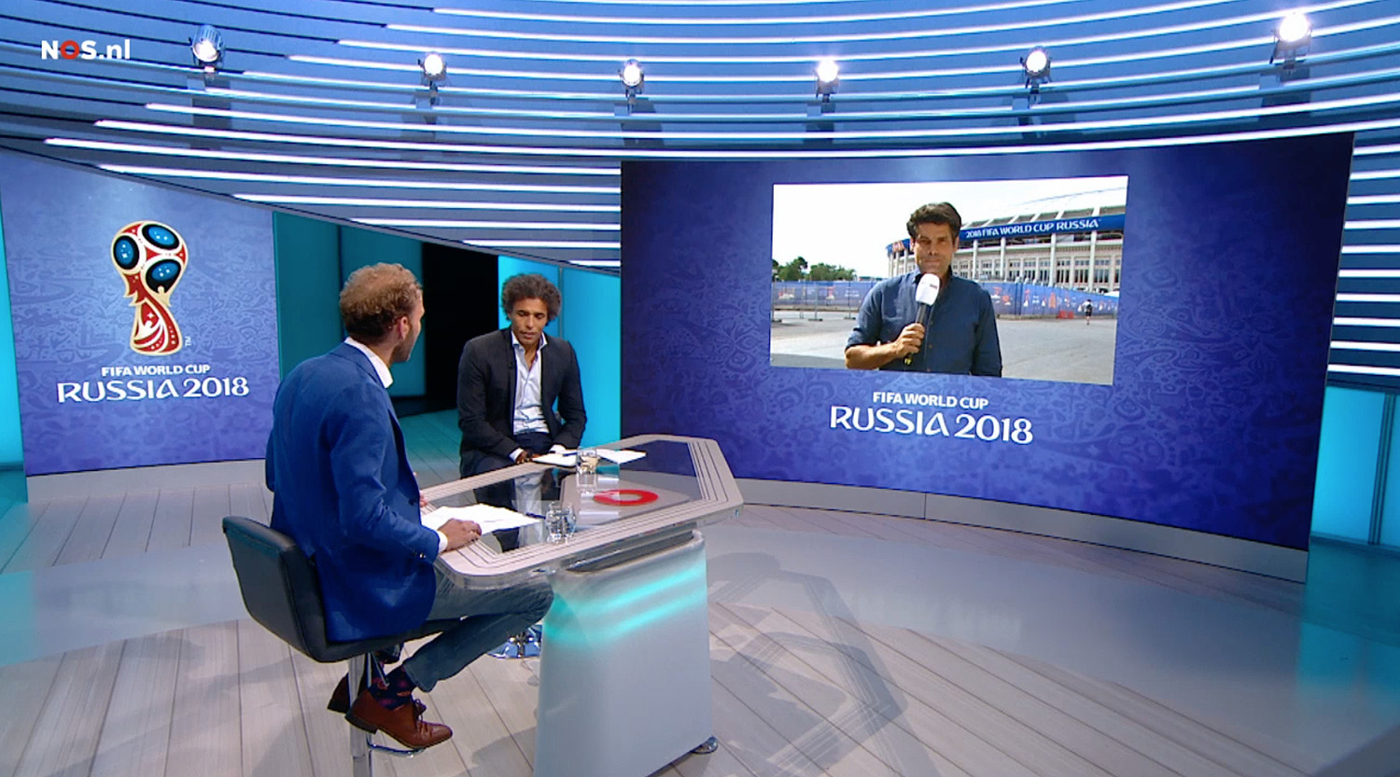 An additional LED vertical video panel is placed between the two areas while the back wall continues to curve around as the header element, gently sloping downward to about knee height.
Intersecting the header's gentle descent is a curved LED wall with an additional backlit wall behind it.
In this area, the reveal lines in the header also get integrated LED elements as well as small metal spotlight-style instruments.