Troika acquires Mission Media to form Troika/Mission Group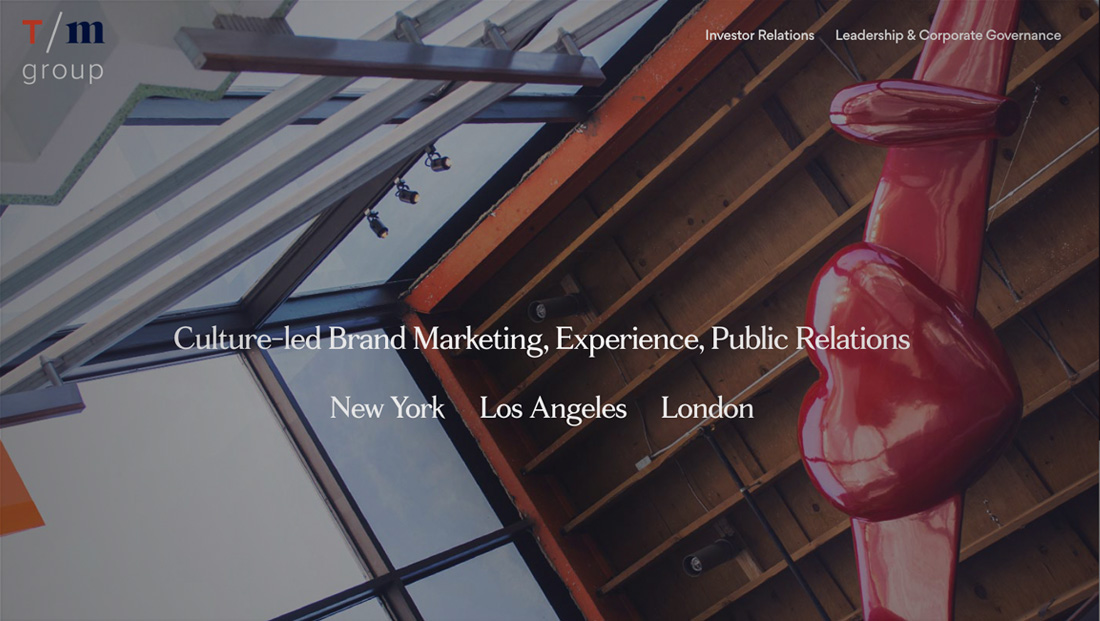 Troika Media Group has acquired brand communication and experience marketing company Mission Media.
The new company, to be known as Troika/Mission Group, will be headquartered in New York with offices in Los Angeles and London.
"TMG will be nothing short of a new way to amplify results by communicating with our consumers and customers through a myriad of touchpoints," said Robert Machinist, CEO of Troika Media Group in a statement.
"We're creating the first agile comprehensive communications agency that brings together the very best experienced senior executives in every discipline that we offer to our clients.
Nicola Stephenson, founder of Mission, will join the board of TMG and will become president of the new group.
Mission's and Troika's client lists includes Amazon, LVMH, Microsoft, Unilever, Tiffany & Co., Sony, Allergan, J.Crew, Victoria's Secret, InterContinental Hotels Group, UNICEF, Chelsea Football Club, DS Virgin Racing, AT&T, ESPN, ABC, CNN, Turner, HBO, Showtime, Netflix, Red Bull, Hulu, Imax, EA Sports, Riot Games, the PGA Tour, UFC and Oath.
Troika Digital, which was launched in 2017, will bring its performance marketing capabilities to the new combined company.
TMG's branding and digital work will be united with Mission's credentials in experience, culture marketing and public relations.
Troika/Mission Group also owns the custom WiFi network FandomConnect, a direct-to-consumer ​engagement platform that enhances guest experiences at arenas, venues and sporting events, as well as helping brands gain valuable insights, promote their business and drive revenue.
This will be developed to serve a wider audience.
TMG senior executives will include:
Nicola Stephenson, founder of Mission Media, who will become President of Troika/Mission Group
Kevin Dundas, CEO of Mission and former CEO of Saatchi & Saatchi UK and Droga5 CEO Europe
Jon Forsyth, co-founder of ad agency Adam & Eve DDB
Mary Connelly, former senior executive team member of US editions of Vanity Fair, Vogue, and Glamour
Jason Lundy, former head of global consumer marketing for Citibank and ex-LVMH