'Firing Line' returns to PBS with clean, simple look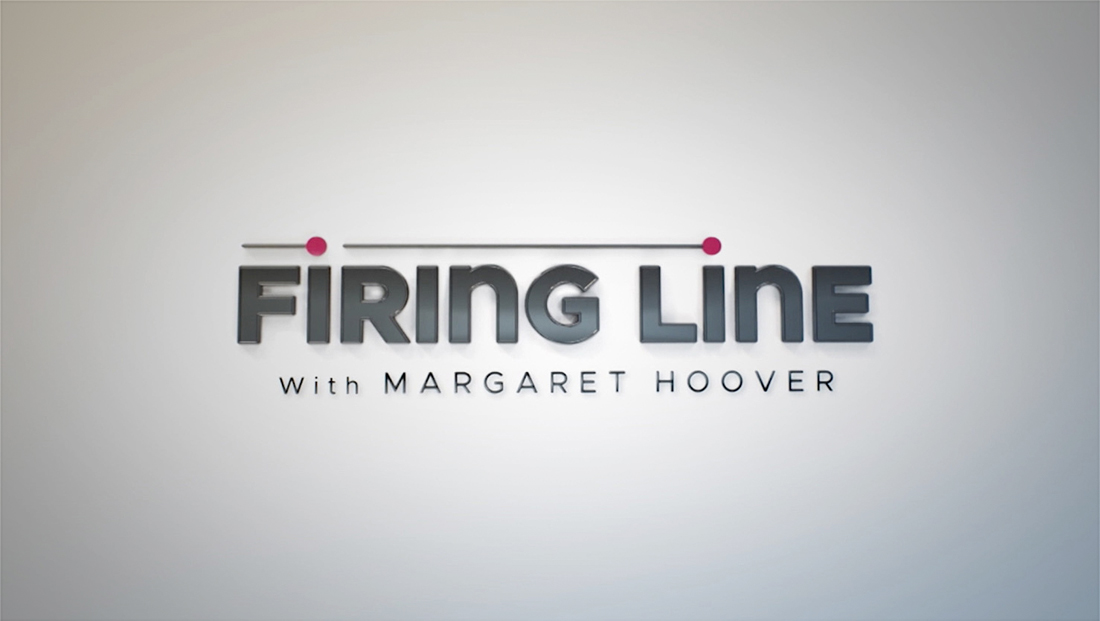 PBS's reboot of "Firing Line" leverages clean whites, bold lines, texture and layers to create a simple but effective look.
Hosted by Margaret Hoover, a political commentator and author, the latest version of "Firing Line," like its predecessors, focuses on public affairs-oriented interviews.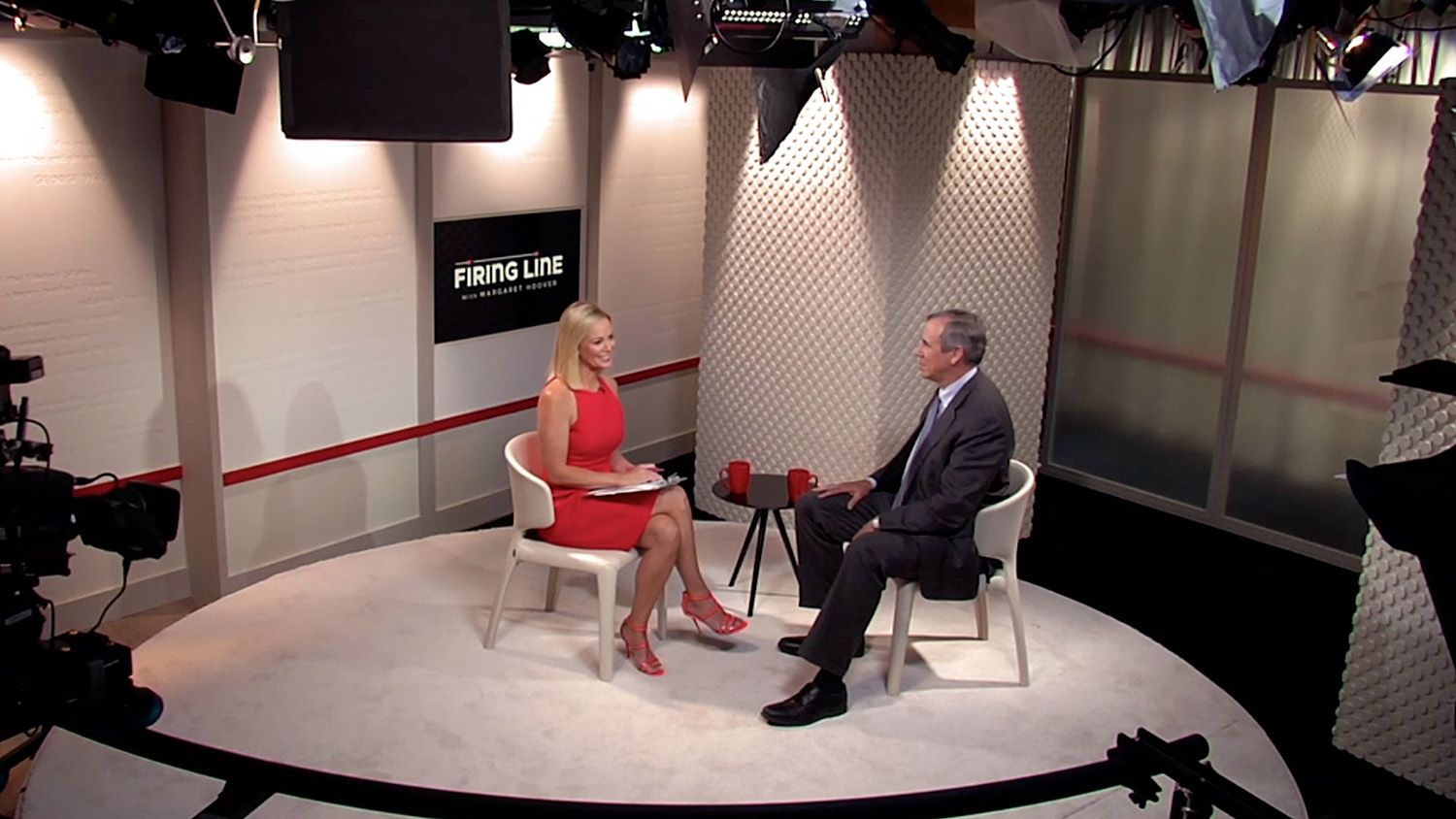 Its one-on-one interview setup includes simple white walls with thick gray mullions and a red accent line at knee wall height.
A video panel in the wall of the set, designed by Neil Patel Production Design, is positioned for use in both OTS and cross shots.
Between the host and guest position is a thick column-like structure clad in dimensional geometric panels, which is dramatically downlit thanks to Bill Berner's lighting design.
Behind the guest position is another wall made from this geometric material as well as blurred frosted panels that, when combined into a single shot, give guests a subtle textural and layered background.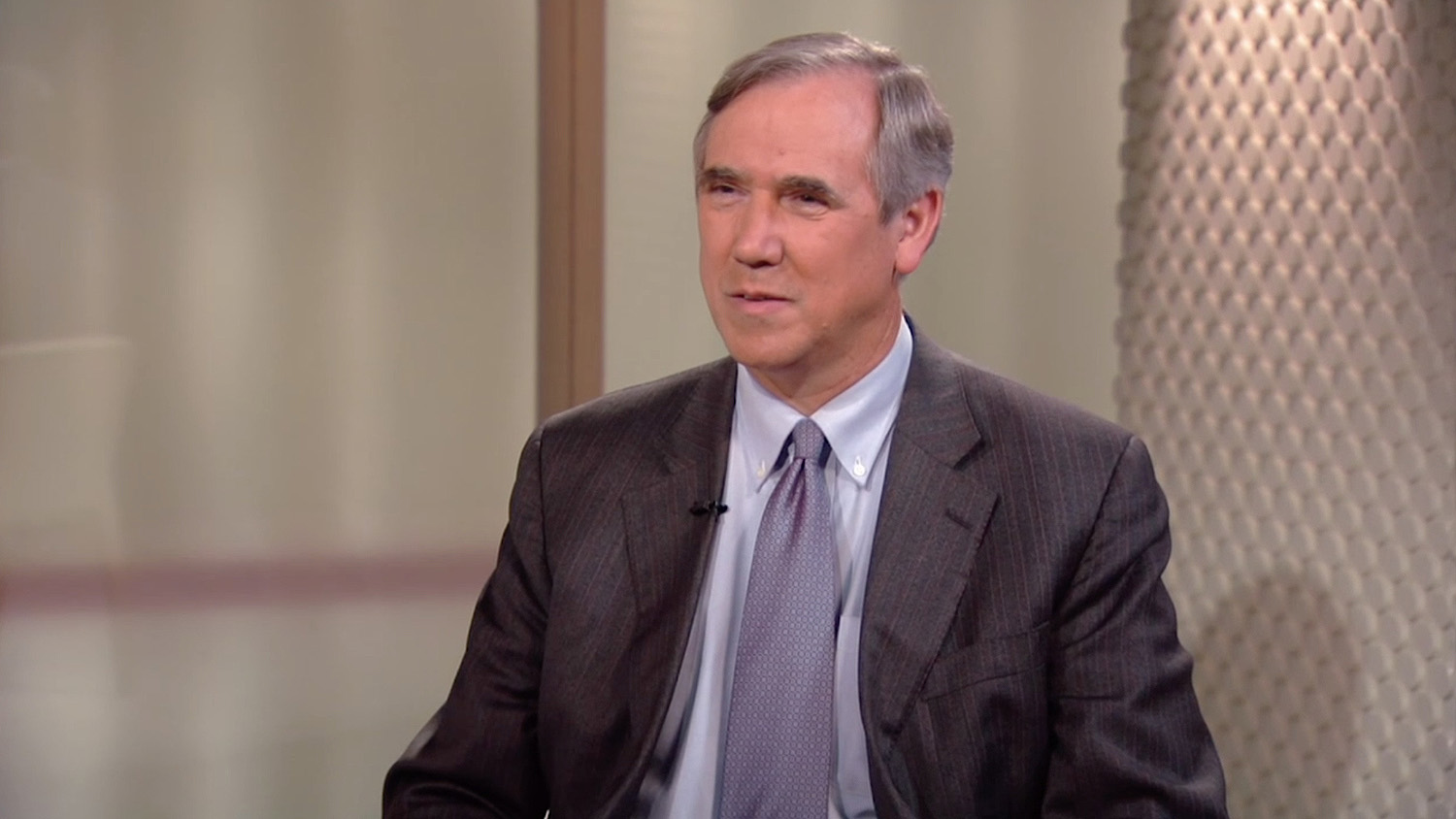 The show also features a clean logo design and graphics package from RealMotion — with a subtle white-gray background and clean but bold typography.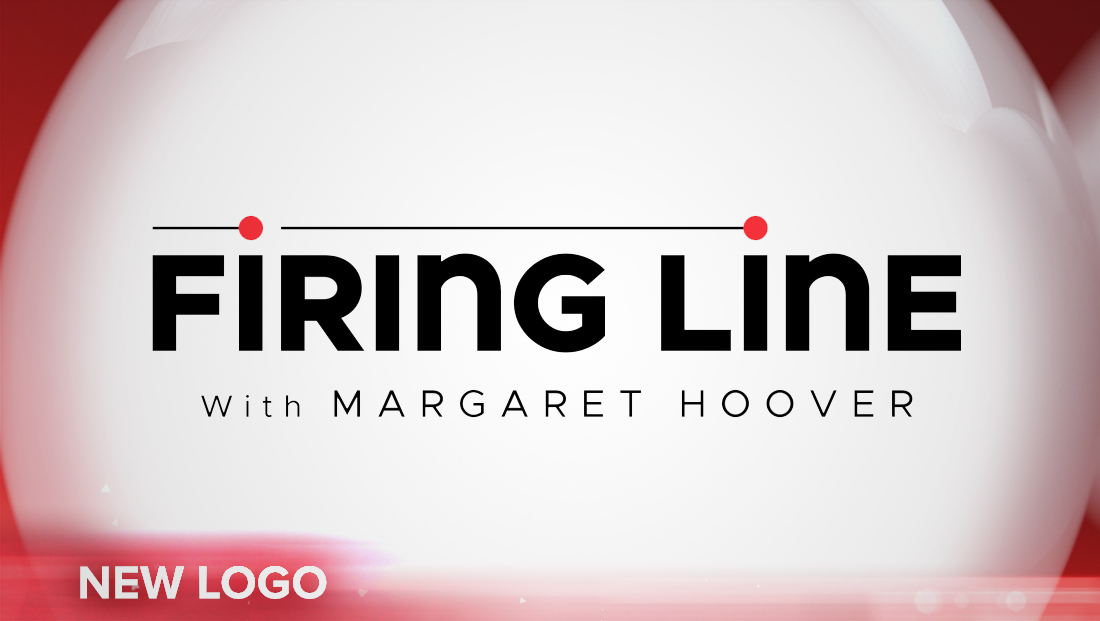 The logotype features the words "Firing Line" that appears to be using a customized version of Gotham.
In the design, all letters in the show name are in capital letters, with the exception of the two "n"s, which are tweaked to use the lowercase glyph but at the same height as the uppercase letters.
The "n"s have been carefully modified so the strokes match the thickness of the rest of the lettering.
Meanwhile, two red circles perched atop the "I"s are trailed by a thin line, creating a simplified and clean visual representation of two bullets being fired — as well as a literal interpretation of the "line" part of the show's name.
Under this, "With Margaret Hoover" is shown with generous letter spacing. Hoover's name is in all caps, while the word "with" is shown in sentence case.
"Firing Line" originally aired from 1966 to 1999 and was hosted by William F. Buckley Jr.
Hoover, a political analyst who appears on CNN and "The View," hosts the new version, which debuted nationally after a three-week test in New York City.
The show is produced by PBS member station WNET in New York, which is known on-air as "Thirteen."