Making virtual a reality in broadcast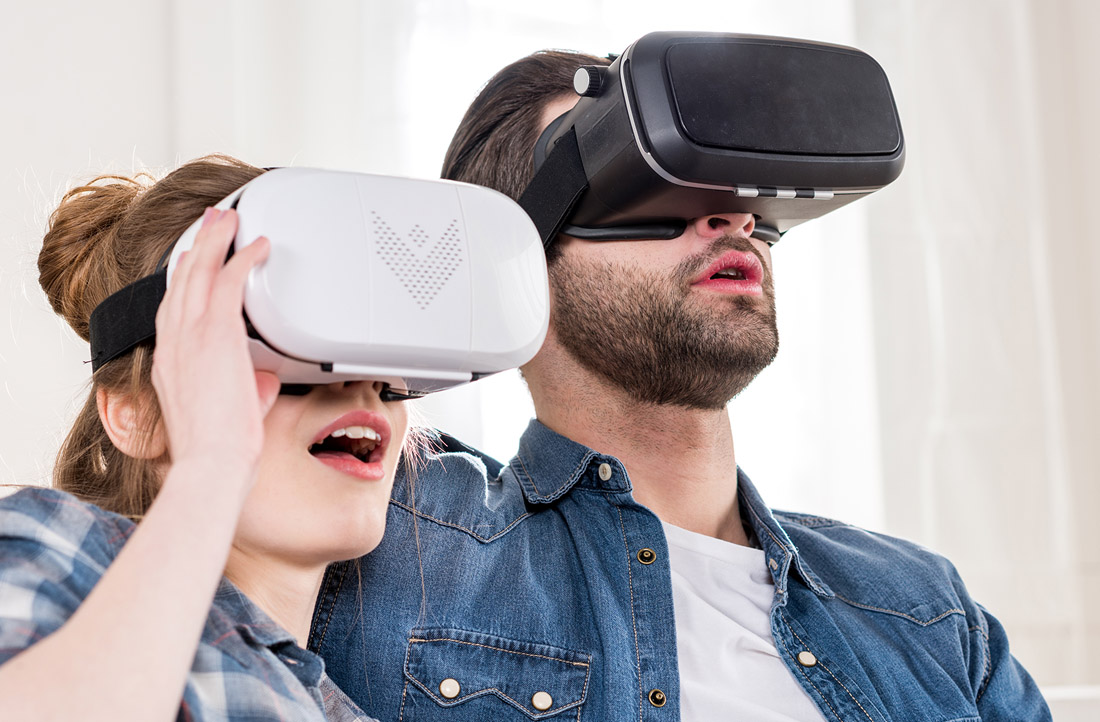 Subscribe to NewscastStudio's newsletter for the latest in broadcast design, technology and engineering delivered to your inbox.
Virtual reality (VR) is no longer just for serious techies and gaming professionals. It's becoming a reality for everyone. With more than 171 million active VR users expected by the end of 2018, it's no wonder why every broadcaster and media company is at least experimenting with the latest fad in consumer viewing technology.
But for many, the days of experimentation are long behind us. Take the Winter Olympics for example: Intel and NBC made a HUGE statement (and investment) by making Olympic and VR history with the first ever live-VR experience from the PyeongChang 2018 Games. With more than 50 hours of live-VR content, accessible to viewers around the world, it was the largest scale VR event to date.
Ooyala provided the foundational backend for capturing virtual reality content at more than 10 venues across South Korea for Intel Sports. All of the content went into the Ooyala Flex Media Platform's media asset management (MAM) system, was tagged with the relevant rights and metadata, and made available to about a dozen broadcasting-rights holders globally.
In the US, for example, the rights holder was NBC Sports, and if you were streaming the Olympics on the NBC Sports app it was coming through Ooyala's aggregation and distribution process.
While Intel shows no signs of slowing down, with VR coverage planned at major sporting events throughout the year, others are following closely in its footsteps. Major broadcasters around the world – including BBC, Fox and Telemundo (with Facebook-getting into the game via its Oculus unit) – are streaming 2018 FIFA World Cup matches in VR for free.
But accomplishing this is no easy feat; broadcasters must overcome many hurdles to not only to deliver a VR feed, but also to ensure that the video quality is flawless and truly immersive. After all, if it's not fun to watch, why would anyone tune in?
Think about it. The typical viewer watches video content on a screen placed between one- and three-feet away — but with a VR headset, the user is less than 2 inches from their screen. The level of high-definition required equates to 4K! Any issues in the pixilation of the image will compromise the quality of the rendering and result in nausea and sickness.
The 360 video also requires images on a 360-degree surface, meaning more video content in a much higher resolution. To create a truly immersive experience, more than 20 to 30 screens must be seamlessly stitched together end-to-end. It's not just a higher production cost: moving to VR will mean video files become more than 300 times larger!
And forget about traditional concepts of transmission. Just managing all these assets can be impossible for companies working on legacy systems.
But the opportunity and promise of VR is becoming more real than ever. Worldwide revenues for augmented and virtual reality (AR and VR) are forecast by IDC to reach $17.8 billion by the year's end, compared with a market value of $9.1 billion in 2017.
Sony, Warner, and Comcast already have invested several million dollars in the NextVR startup – a virtual reality platform specializing in broadcasting live video events (including concerts and sporting events) – with other media companies poised to follow suit.
VR and 360 videos, by design, exist to transmit a fluid and responsive universe by delivering quality video. It's a way to immerse the viewer in the experience itself – you're no longer just a bystander watching from the sideline.
VR can do much, much more than sit you in the middle of a live event. It creates unlimited possibilities for viewers – in a new world where you can truly interact and engage with the content around you. As VR becomes increasingly capable of creating a world that is as fluid, dimensional, and responsive as our reality, the opportunities for content creators will be huge.
So just how far away are we from Star Trek's Holodeck, the Holy Grail of VR? Don't hold your breath – we're still far too early for that. But for a technology that had such a slow, sometime nausea-inspiring start, things are looking up.
The latest in design, production and engineering
Subscribe to NewscastStudio for the latest delivered straight to your inbox.