'Daily Blast Live' updates studio for second season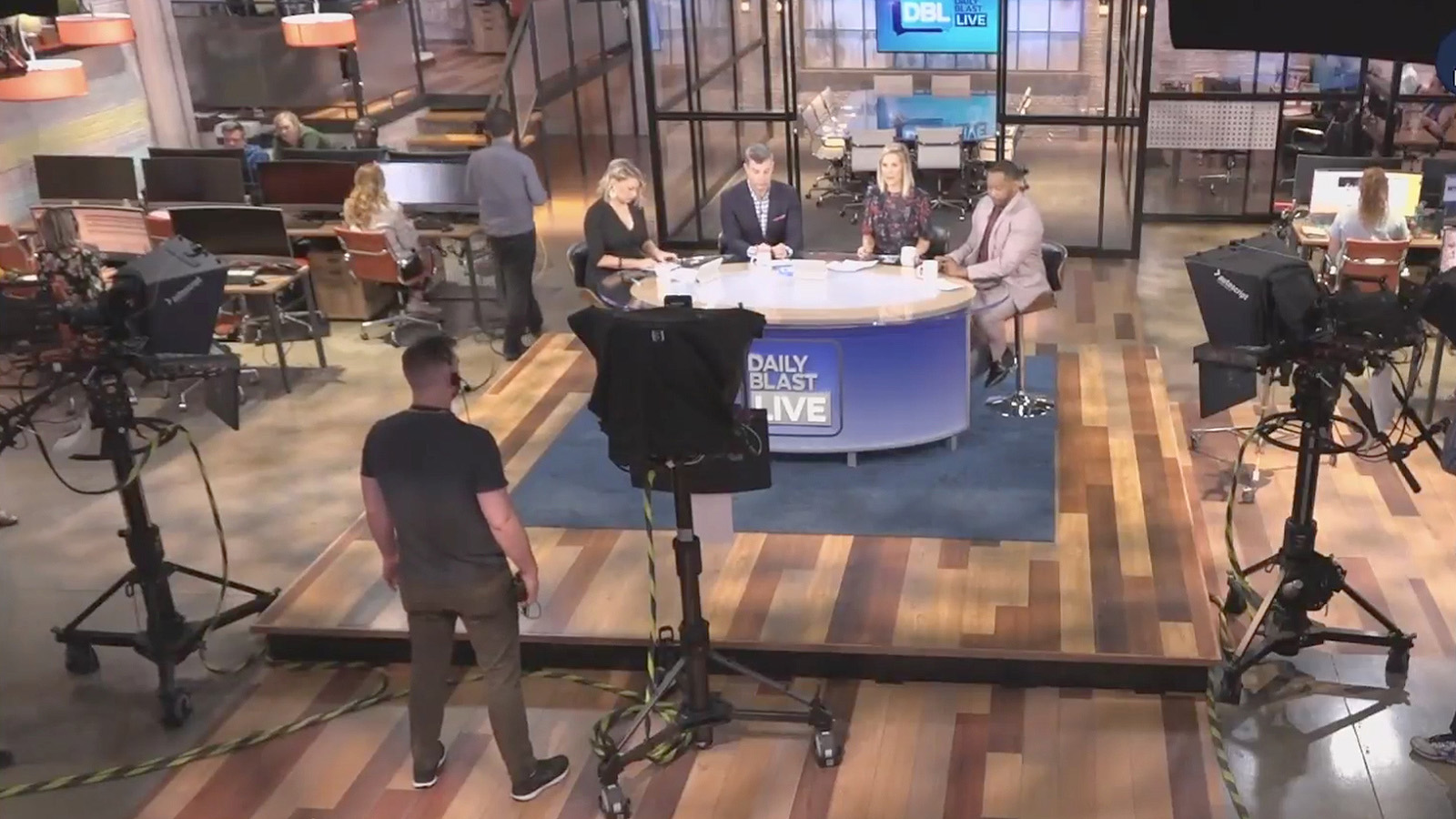 "Daily Blast Live," the daytime talk show produced by Tegna, has freshened up its studio ahead of the second season.
The show, which films in a studio at KUSA in Denver, offers seven live feeds a day to the 36 Tegna stations airing it while also streaming on Facebook Watch and YouTube. For season two, "Daily Blast Live" has also picked up additional clearance beginning September 10 on Scripps stations in 14 markets.
The updates include a new host desk, replacing an industrial style, Restoration Hardware-esque table that matched the show's overall loft vibe.
The revised desk, designed by JHD Group, features a gentle gradient coloration fronted by an extruded show logo, easily seating multiple hosts.
Large decorative columns were also removed from the main area, visually decluttering the space on-air and allowing viewers to see more of the production behind.
Other small updates include an updated rug, revised pendant lighting in work areas and frosted glass panels on the set's staircase.
"Daily Blast Live" is hosted by an ensemble of Erica Cobb, Al Jackson, Sam Schacher, Jeff Schroeder, Tory Shulman and Beau Davidson.