'CBS This Morning' leads with Moonves coverage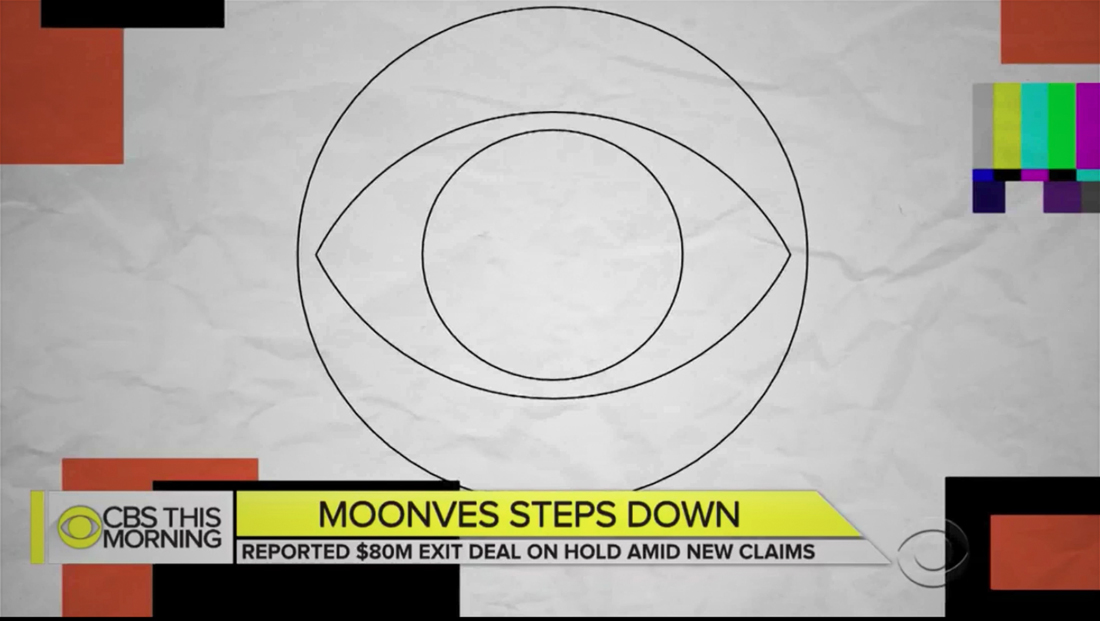 "CBS This Morning" conspicuously lead with coverage of its parent company's CEO's resignation Monday, Sept. 10, 2018 — while ABC and NBC's morning news shows lead with Hurricane Florence.
The network has been put in the awkward position of covering another sexual misconduct scandal less than year after the show's co-anchor Charlie Rose was fired for similar accusations.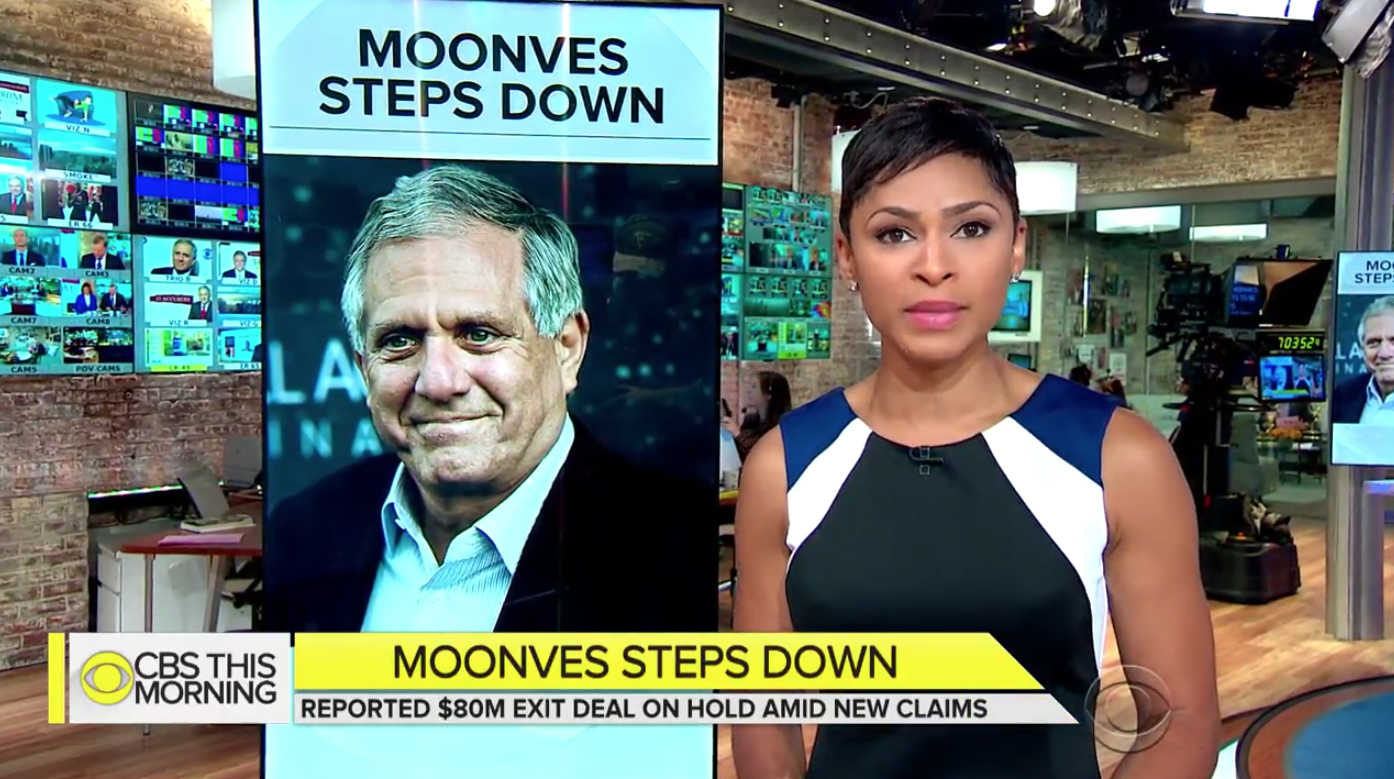 The show started with its normal "EyeOpener" segment before Jericka Duncan, appearing in-studio, tossed to an extended package.
Drawing inspiration from "The New Yorker" orange and black design that accompanies Ronan Farrow's report on the publication's website that was posted Sunday, Sept. 9, the package included three animated segments that walked viewers through the history of the allegations as well as various responses from alleged victims and Moonves himself.
CBS added test patterns, cut out photos and silhouettes and "pull quote" style text to the sequence, which also used a side-to-side animation to suggest the notion of time passing.
After Duncan's report, co-anchor Norah O'Donnell made an on air statement, while O'Donnell, Duncan and co-anchor John Dickerson all made repeated references to the network's commitment to covering the story just as they would any other story.
'CBS This Morning' anchor Norah O'Donnell addresses Les Moonves resignation https://t.co/sSW6t1kzcZ #BroadcastNews #TVNews pic.twitter.com/bhchmrELTB

— TVNewsMix (@TVNewsMix) September 10, 2018
CBS also lead with the Mooves story Sunday evening on its "CBS Weekend News" — though at that time, there were only unconfirmed reports that Moonves would be stepping down.
"ABC World News Tonight" lead with Florence coverage Sunday night, though the Moonves story was second. "NBC Nightly News" did not air in the central timezone Sunday due to sports coverage.