Sinclair's Fox 45 in Baltimore debuts new home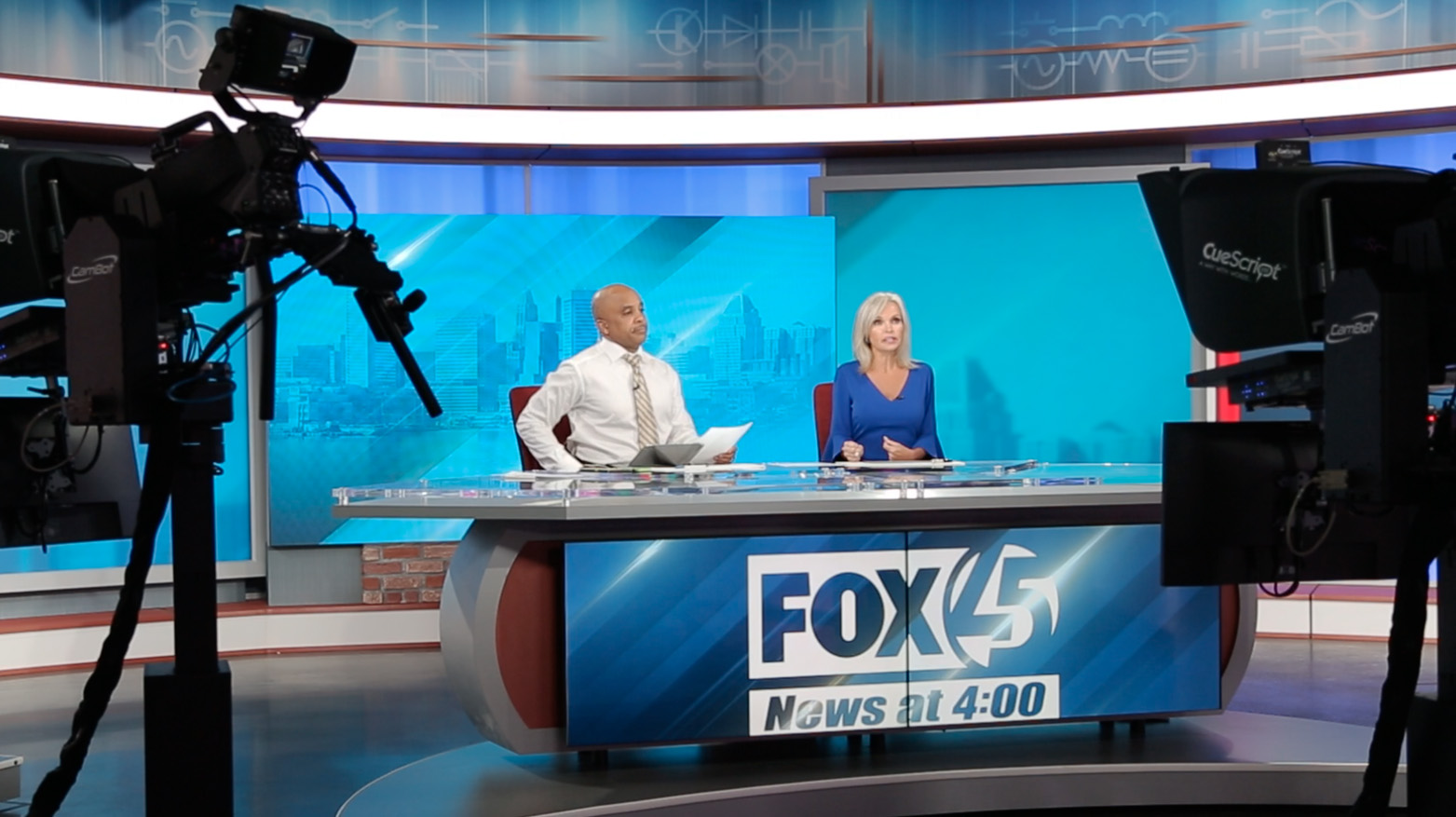 One of the unique points of the design is the use of faux brick.
"Baltimore has been called a 'city of neighborhoods' with 72 designated historic districts. The streets are lined with thousands of distinctive red brick rowhouses which architecturally define the city. The scenic team spent painstaking hours to accurately portray the red brick appearing on accent walls throughout the design," notes a Devlin Design Group release.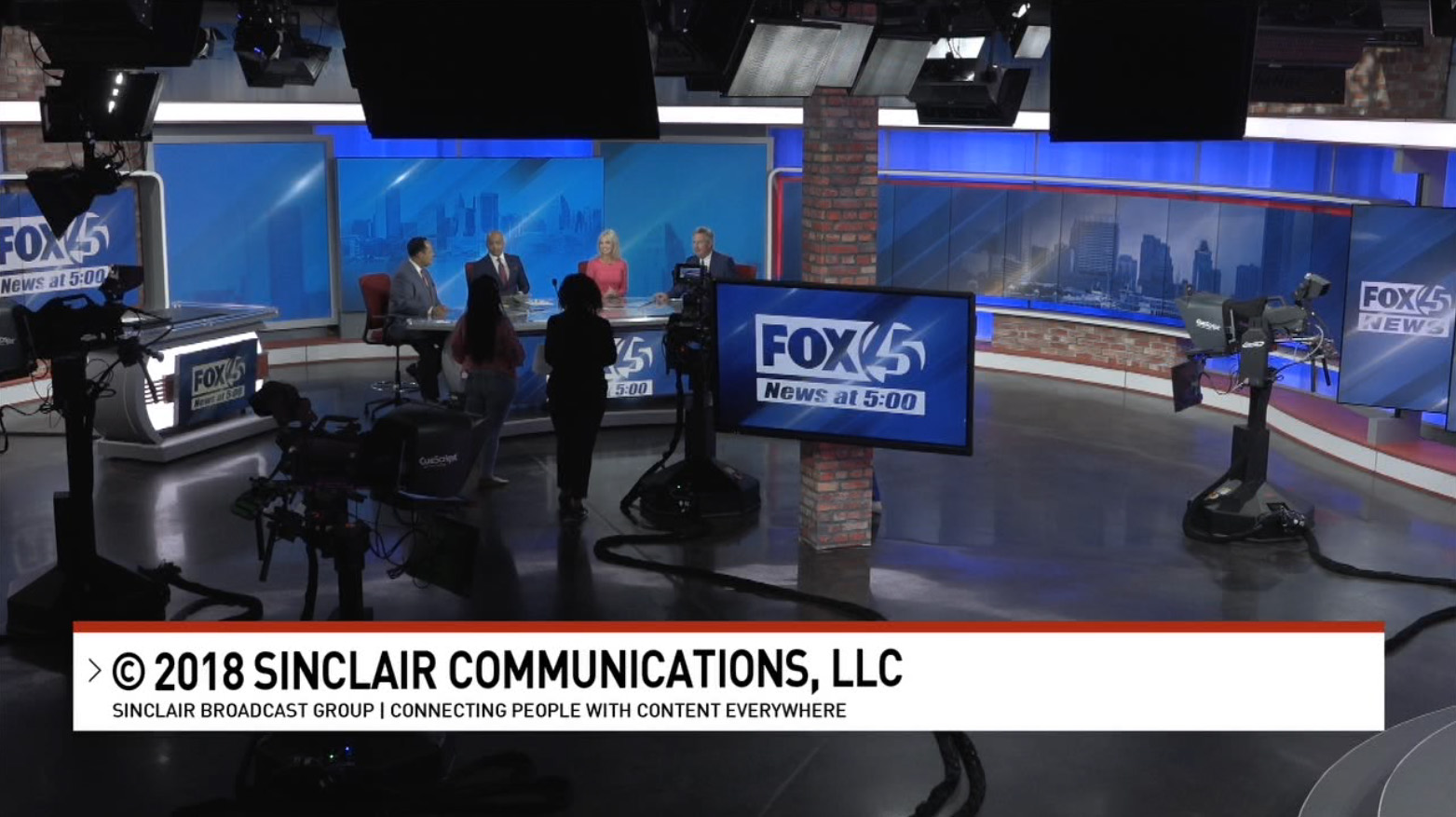 Devlin Design Group also embedded other local elements into the design including the Maryland State and Baltimore City flags.
The vertical bars appearing in the RGB LED color-changing backlit walls, especially prominent on the lifestyle set, represent the Calvert family name of the Lords of Baltimore who founded Maryland. The cross bottony symbol which appears in the hanging etched glass panels represent the Crossland family, namely the mother of Lord Baltimore.
The set valance features an artistic interpretation of electrical analog symbols to honor of the founder of Sinclair Broadcast Group, Julian Sinclair Smith, who began his career as an electrical engineer before becoming a television executive.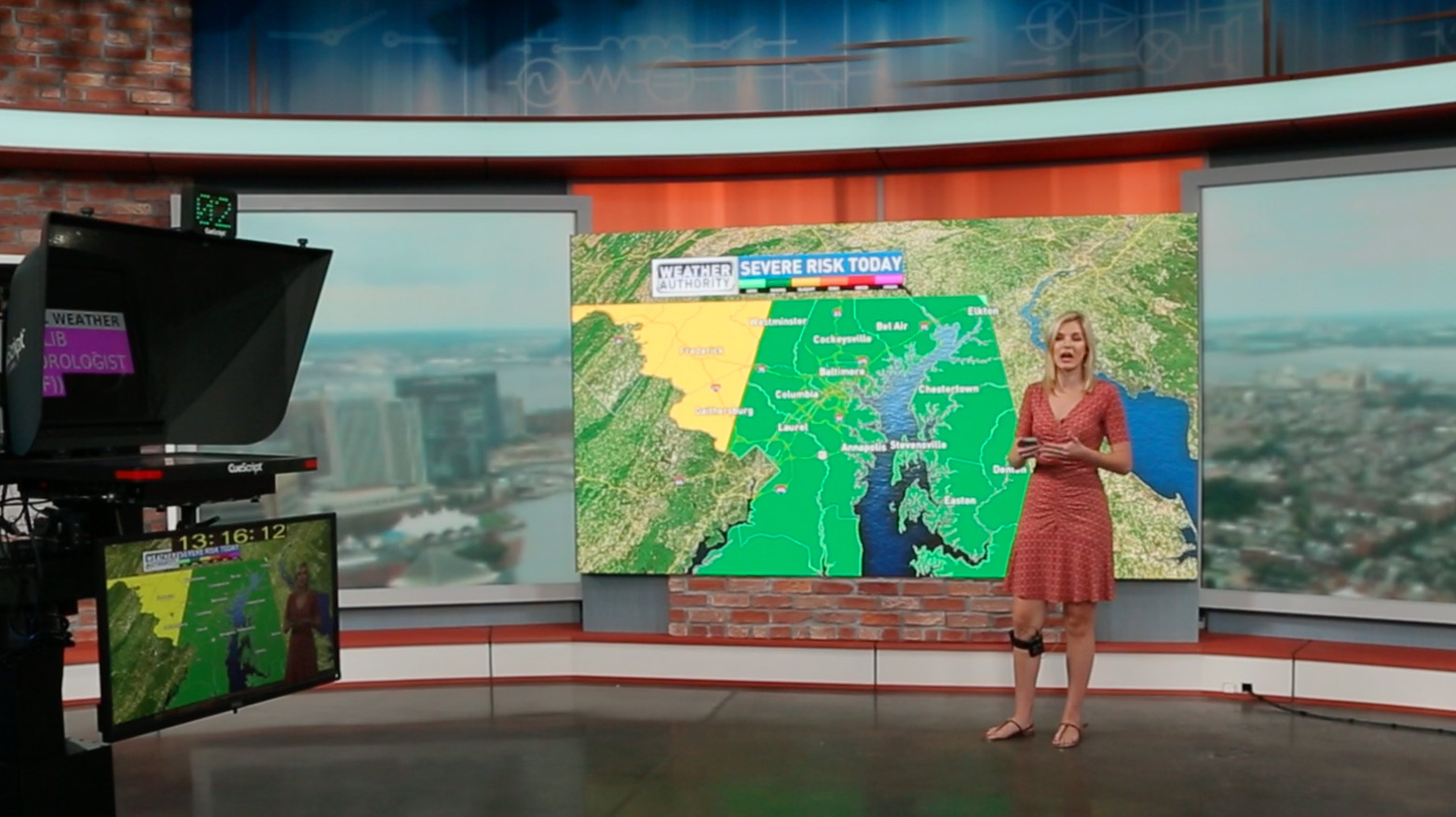 "Sinclair Broadcast Group is dedicated to developing the next generation of broadcasting. We are thrilled to partner with them to help define the future," said Kartik Dakshinamoorthy, Devlin Design Group, VP Scenic Design.