Samantha Bee 'demolishes' old set, is reborn with larger-than-life presence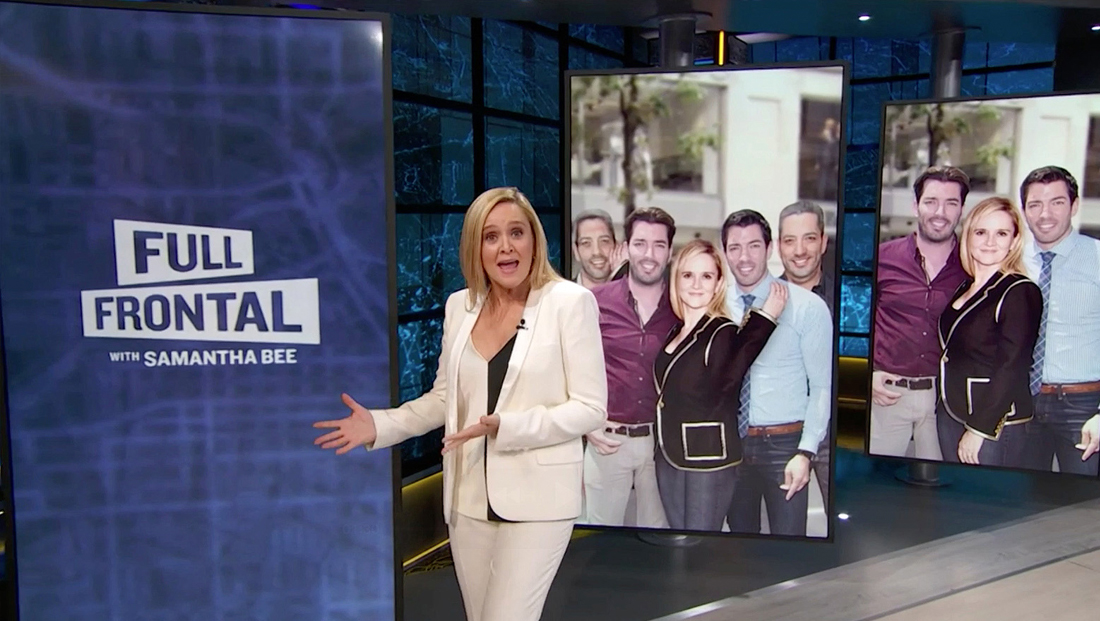 TBS's "Full Frontal with Samantha Bee" debuted a new look along with its season premiere on September 12, 2018, that adds brighter, bolder colors but continues and expands on the old set's use of video arrays for storytelling.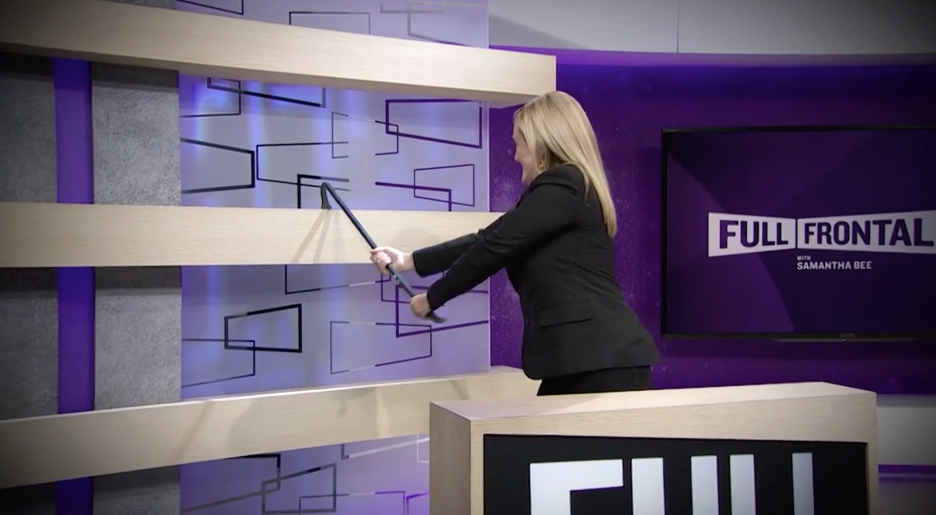 Bee kicked off her new season with a sequence showing her "demolishing" the hold set, hauling pieces of it onto a raft and, thanks to some compositing, giving the old set a Norse-style "burial at sea" complete with firing a flaming arrow at the raft and setting it ablaze.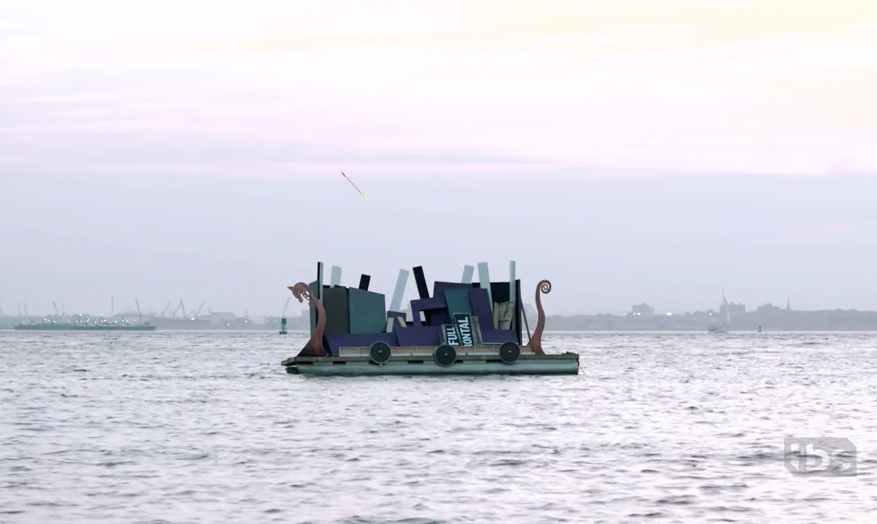 After "destroying" the set, one of the staffers in the video asks aloud if a new set is, in fact, coming.
Well, luckily, it did.
"TBS said give that old battle-ax a facelift — we're sick of looking at her, I assumed they were talking about the set," she said.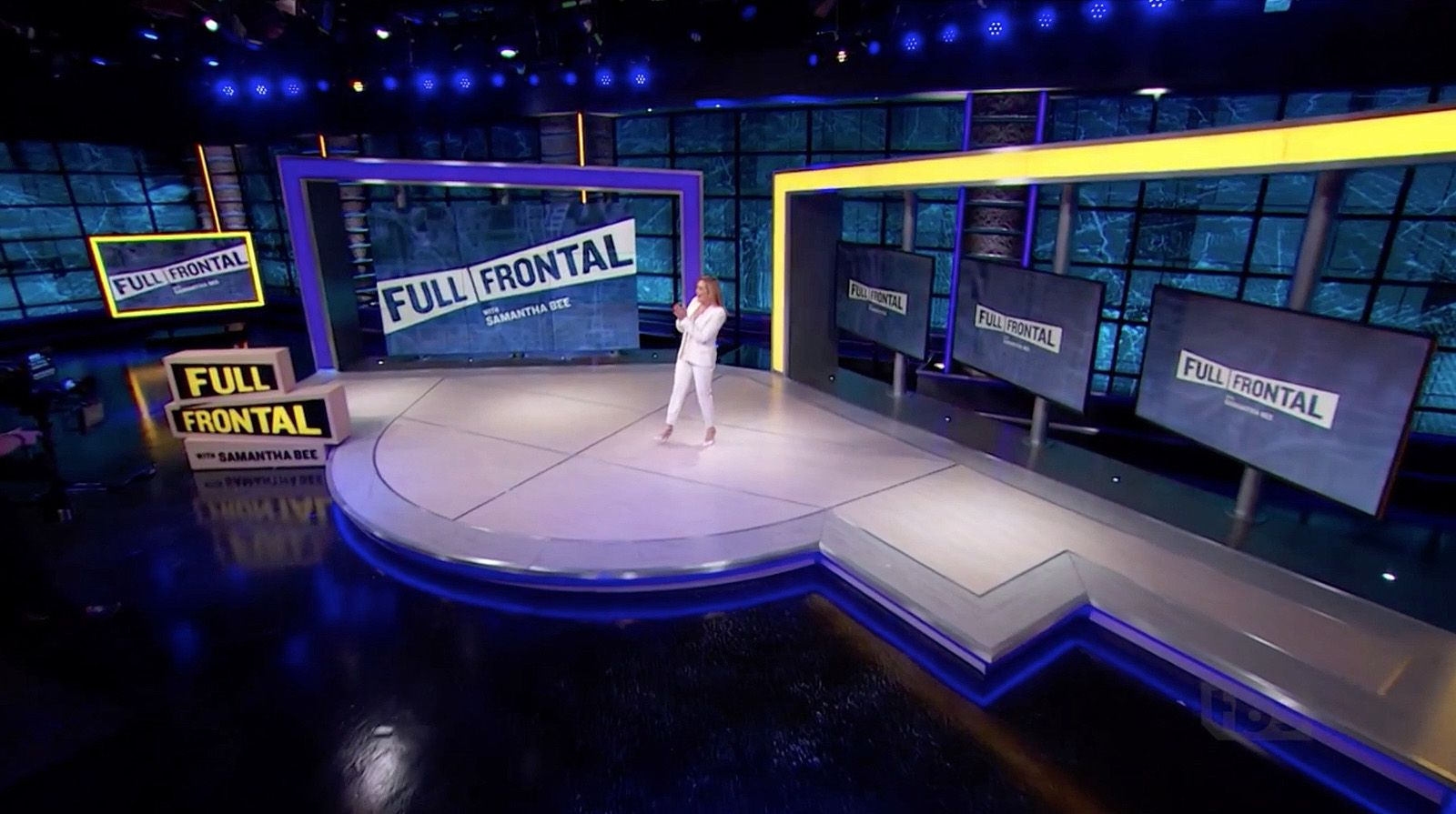 The show still starts in front of a trio of large flat panel video panels, though the panels are now mounted of posts pivoted slightly to create a layered look.
That layering continues thanks to the wraparound backlit square grid textural panel array, while key areas of the set are framed with thick, internally lit frames.
These panels feature a blurred city street grid and scape motif.
In addition, these three panels can be rotated 90 degrees into a vertical orientation — giving another "walk and talk" storytelling venue that can feature three distinct graphics.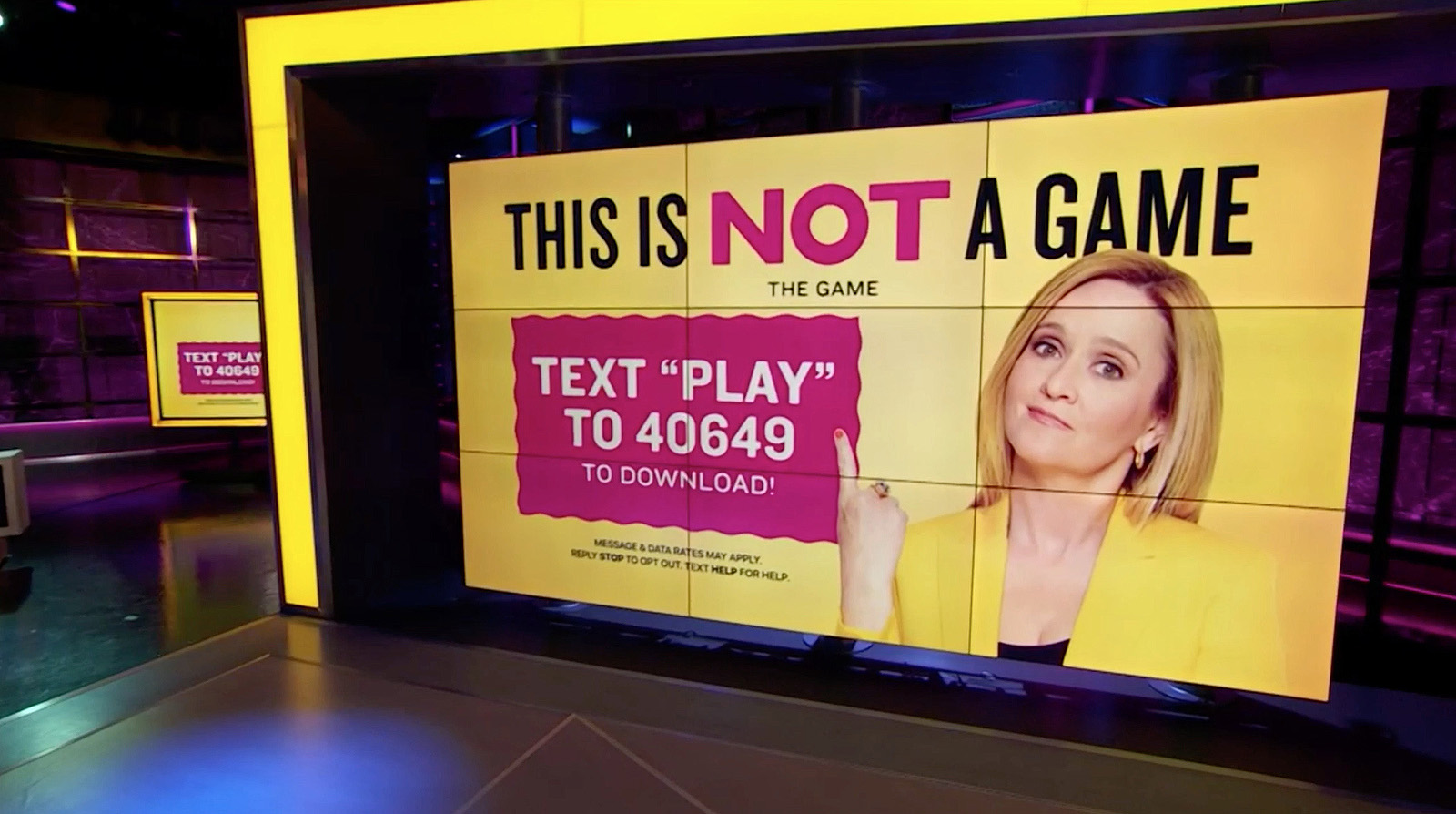 In addition to the trio of panels, the set now features a 9-panel video array with its own frame and a large dimensional logo that can double as a pod-style desk.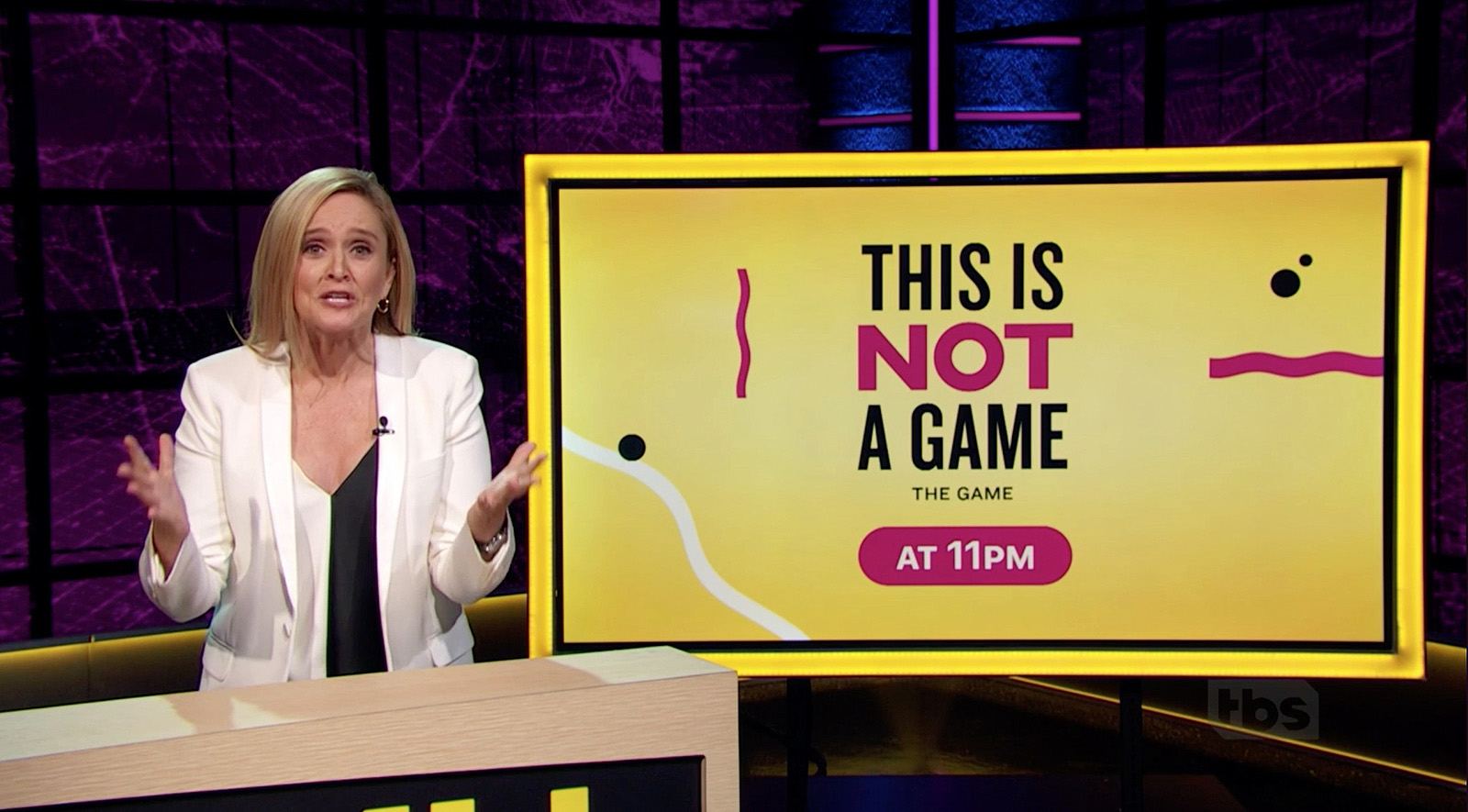 Near this element is an additional flat panel with an internally lit frame that can be used as OTS elements.
"Full Frontal" is produced on Stage 42 at the CBS Broadcast Center, in New York using the same space as John Oliver's "Last Week Tonight."
John Yeck of 513 designed the new "Full Frontal" with fabrication by Showman, display tech from AV Design Services and lighting by Michael Scricca.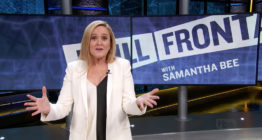 Set Design
Full Frontal with Samantha Bee
View a gallery of this project…
The latest in design, production and engineering
Subscribe to NewscastStudio for the latest delivered straight to your inbox.