Bloomberg opens multiplatform, windowed studio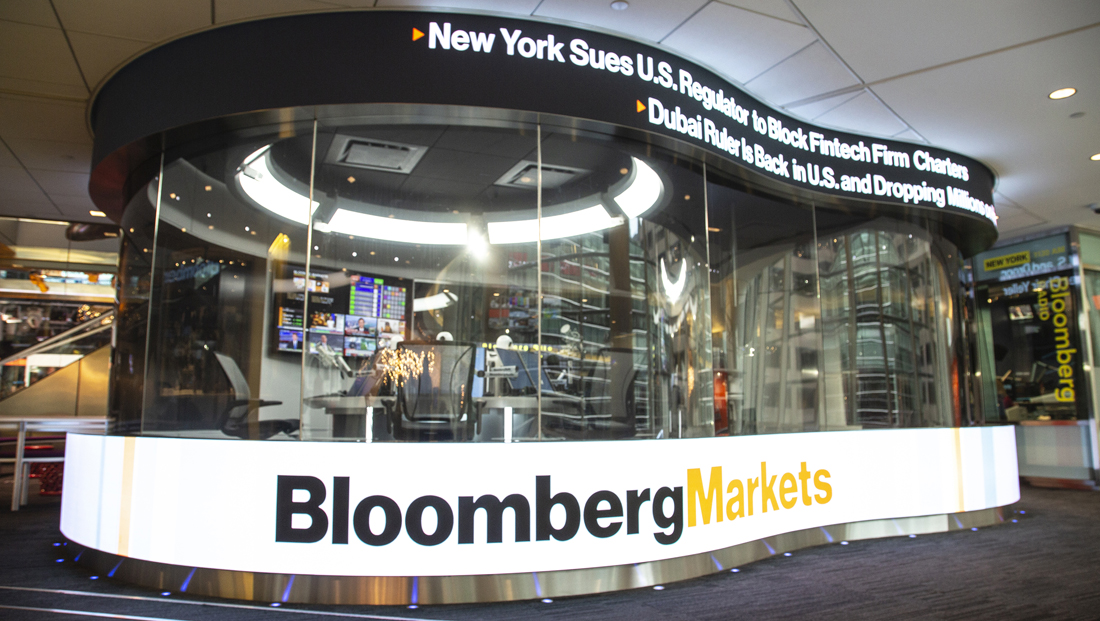 Subscribe to NewscastStudio's newsletter for the latest in broadcast design and engineering delivered to your inbox.
Bloomberg has launched a state-of-the-art multiplatform broadcast studio in the heart of Bloomberg's global headquarters in New York City.
The new booth-style unit space delivers dynamic platform for multiple forms of storytelling.
Sponsored by Interactive Brokers, the "Bloomberg-Interactive Brokers Studio" began operation this week with all of Bloomberg Radio's live programming covering the biggest issues impacting business and finance.
Designed by Roger Goodman, in collaboration with Bloomberg, the new space features cutting-edge technology allowing for simultaneous radio and video production.
The space features curved glass walls that separate it from one of the most high-trafficked areas of Bloomberg's headquarters.
On the outside, two "information canvases," created using LED video ribbons, run along the outside of the space and utilize new flexible LED technology for a high-resolution display of real-time market data, news, and content from advertisers. AV Design Services provided and integrated the LED tech with fabrication by Erector Sets.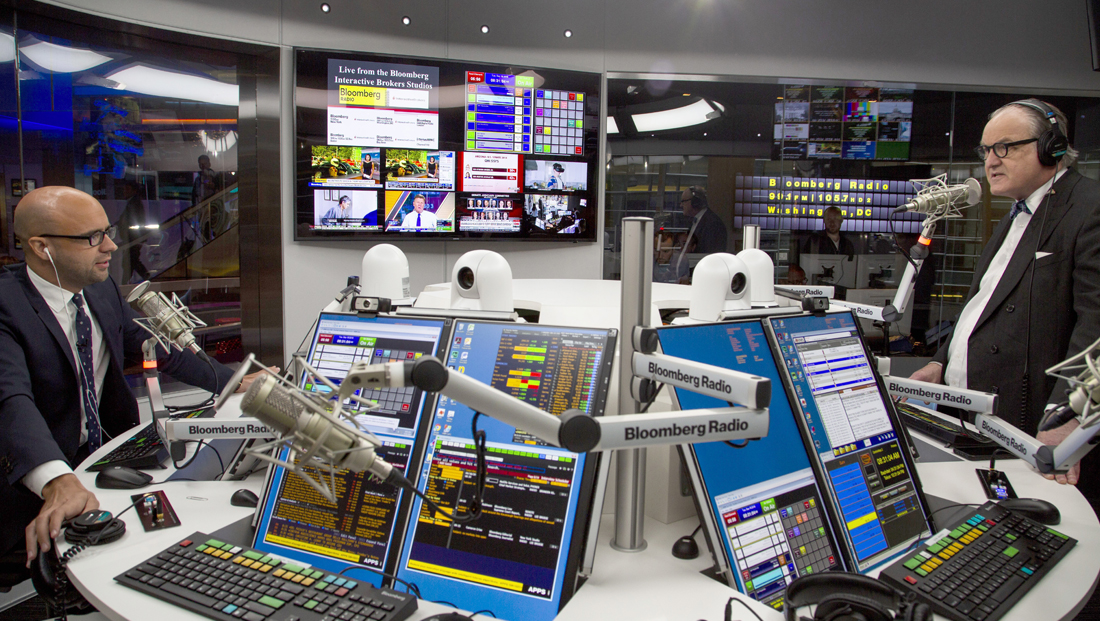 The completely IP audio based studio is outfitted with a graphics display capability of 7680×1080 and intelligent automation for operator-less video control and presentation of story related elements, as well as brand highlights and market insights.
Ten cameras are integrated throughout the space, providing a comfortable interview experience and compelling visual presentation, which will also allow for future television broadcasts.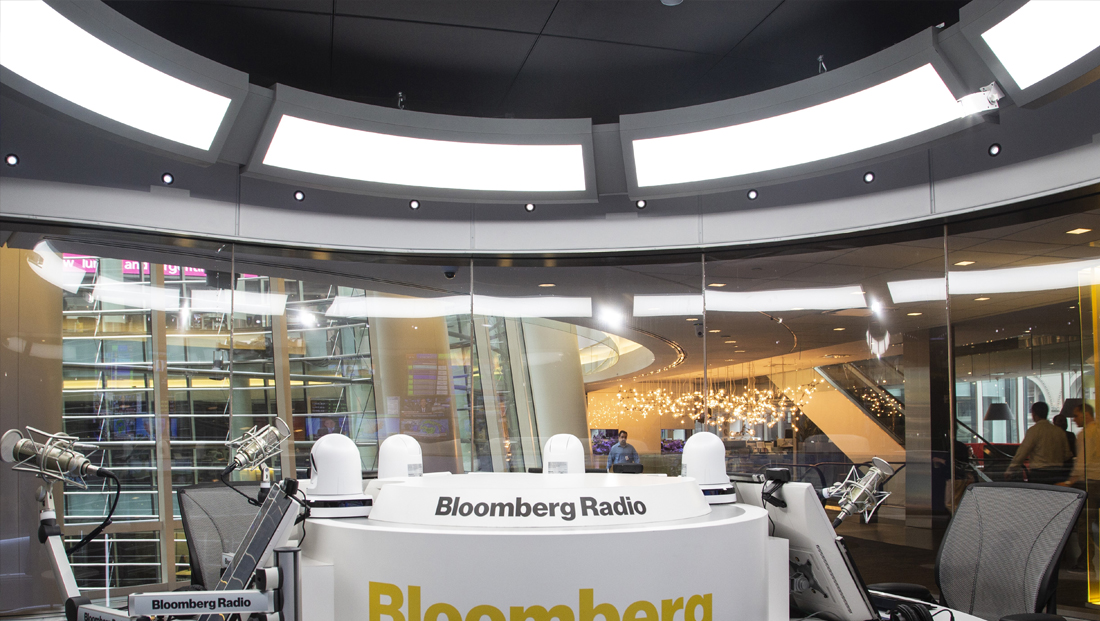 "Our new multiplatform studio will provide our anchors with the ability to deliver more in-depth interviews with the top minds in business and finance," said Al Mayers, global head of Bloomberg Television and Radio in a statement. "The space maximizes the power of the Bloomberg Terminal and creates an improved experience for both guests and our listeners."
The new studio is home to Bloomberg's marquee radio programs, including "Bloomberg Surveillance," with Tom Keene, Jonathan Ferro, and Pimm Fox, "Bloomberg Markets," with Pimm Fox and Lisa Abramowicz, and the newly re-launched afternoon drive program "Bloomberg Businessweek," with Carol Massar and Jason Kelly.
The new program launched August 27 and airs weekdays from 2 to 5 p.m. eastern.
It combines daily market and news coverage with newsmaker interviews and in-depth reporting. Content from the program is produced into a daily podcast, which is distributed on Bloomberg.com, Apple Podcasts, Google and Spotify.