NBC drops the puck on 'Wednesday Night Hockey'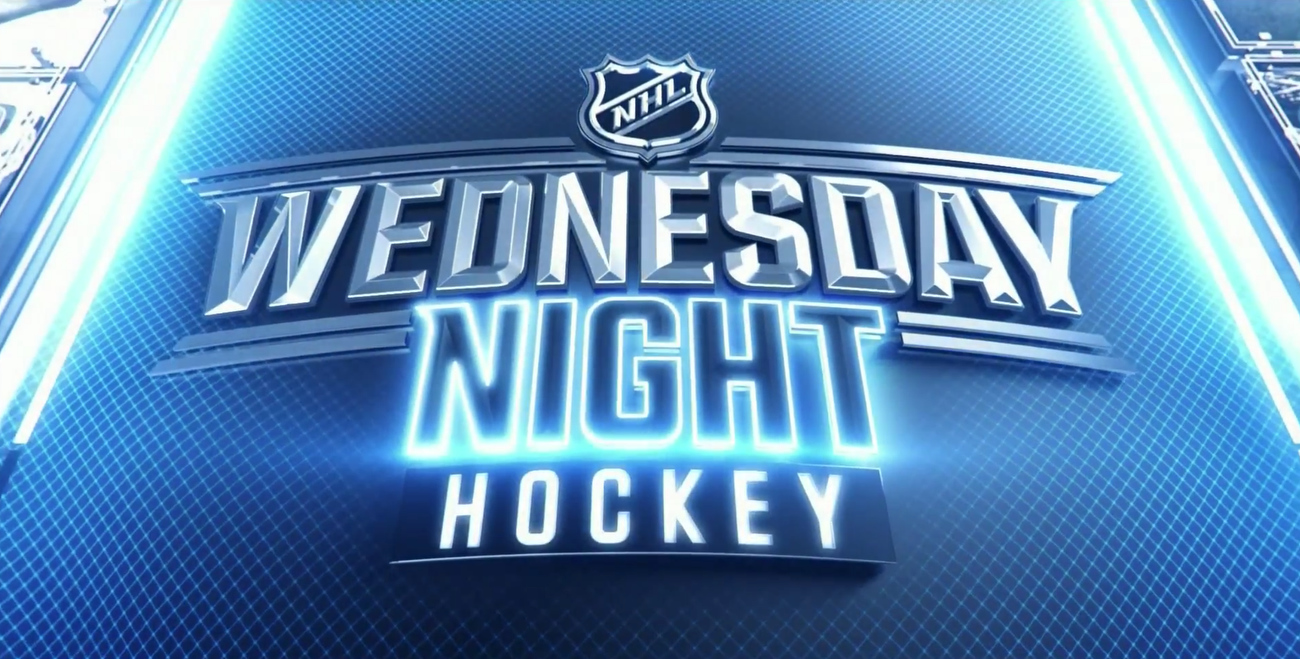 NHL returned this week as the Stanley Cup championship banner was raised at the Washington Capitals prior to the team's game against the Boston Bruins to open the season.
NBC Sports, the league's network home, will carry a record 109 regular-season games in the 2018-19 season along with the Stanley Cup playoffs.
This season NBC has updated it's Wednesday night format, previously known as the "Wednesday Night Rivalry" game, now simply known as "Wednesday Night Hockey."
With the change, the network's "NHL Live" team of Kathryn Tappen, Keith Jones, Jeremy Roenick and Bob McKenzie, will occasionally leave the NBC Sports studios in Stamford, Connecticut, to broadcast on-site, such as with the season's first game in Washington, D.C.
"We're now showcasing the brightest team and stars. We think it's a great way to add new teams and stars to a big night," said Sam Flood of NBC Sports in an AP article. "The intent on Wednesday nights has always been to make it the destination night for hockey. Now we can really take advantage of that."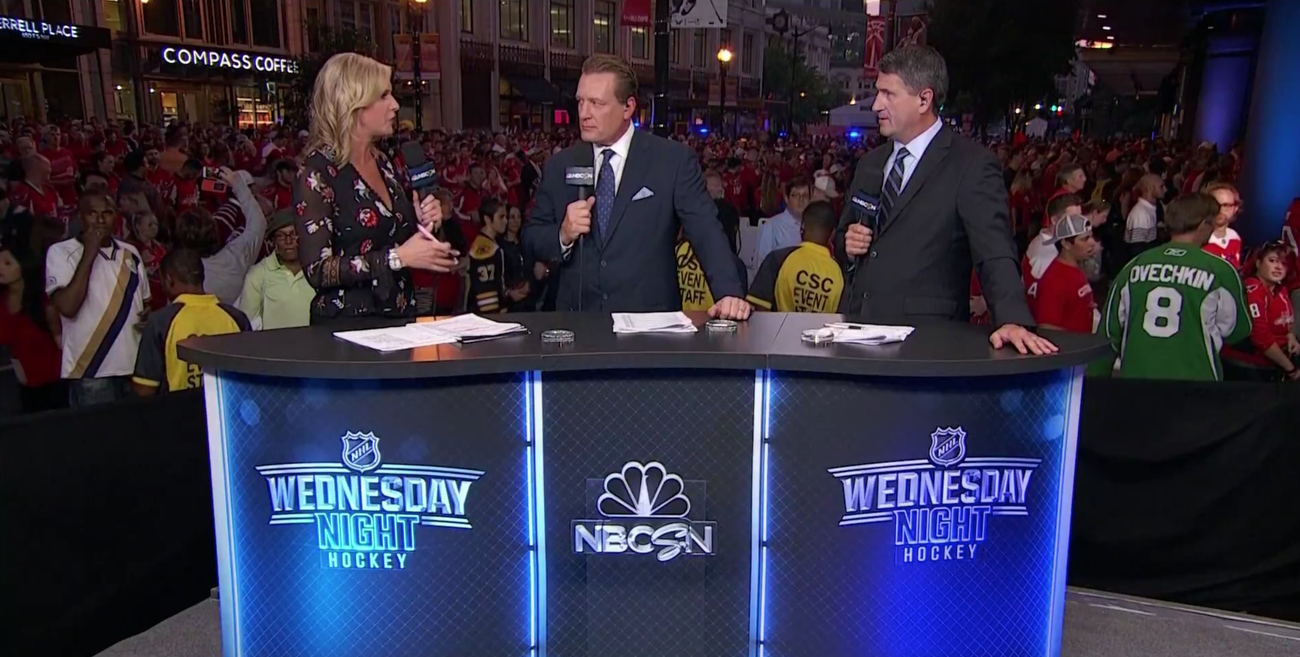 When the studio show hits the road, an at-home production model will be utilized to reduce the amount of gear and personnel needed on-site, notes SVG.
With a flypack at the arena, a control room in Stamford provides the bulk of production for "NHL Live" on-site, while a truck from NEP serves NBC's main telecast.
Graphically, "Wednesday Night Hockey" has a unique look from the former "Rivalry" broadcast.
A new logo anchors the rebrand with curved, embossed lettering for "Wednesday," while "Night" glows to reflect the primetime time slot.
New theme music from Current Music sets the broadcast apart from the network's traditional weekend games, with a techno, dubstep vibe.
The latest in design, production and engineering
Subscribe to NewscastStudio for the latest delivered straight to your inbox.