'Evening News' uses Russian-inspired graphics for election 'Cyber Command' story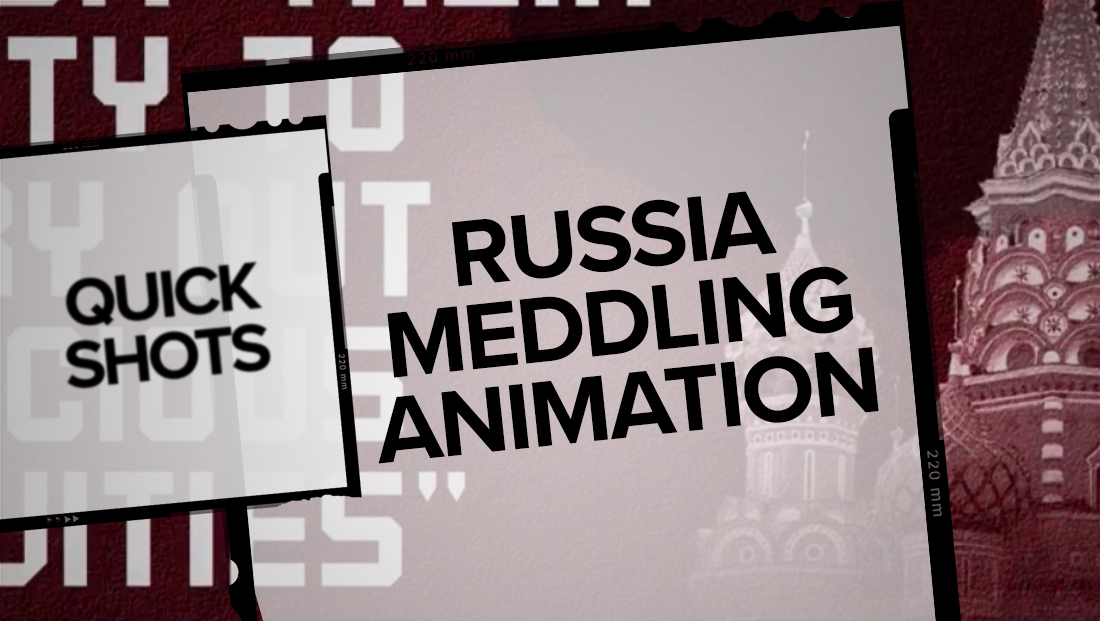 On the "CBS Evening News" broadcast on Tuesday, Oct. 24, 2018, the network used a Russian-themed animation sequence over a live shot of correspondent Jeff Pegues.
Pegues was standing in the studio built for "Face the Nation" but also used for other CBS programming in Washington, D.C., with the U.S. Cyber Command seal on the vertical video panel behind him.
The square, pivoting panel near the top of the column showed the "CBS Evening News" logo.
During the brief report, a combination of photos and textured red and gray graphics appeared — along with text in a blocky font.