CBS only network to anchor from Pittsburgh Monday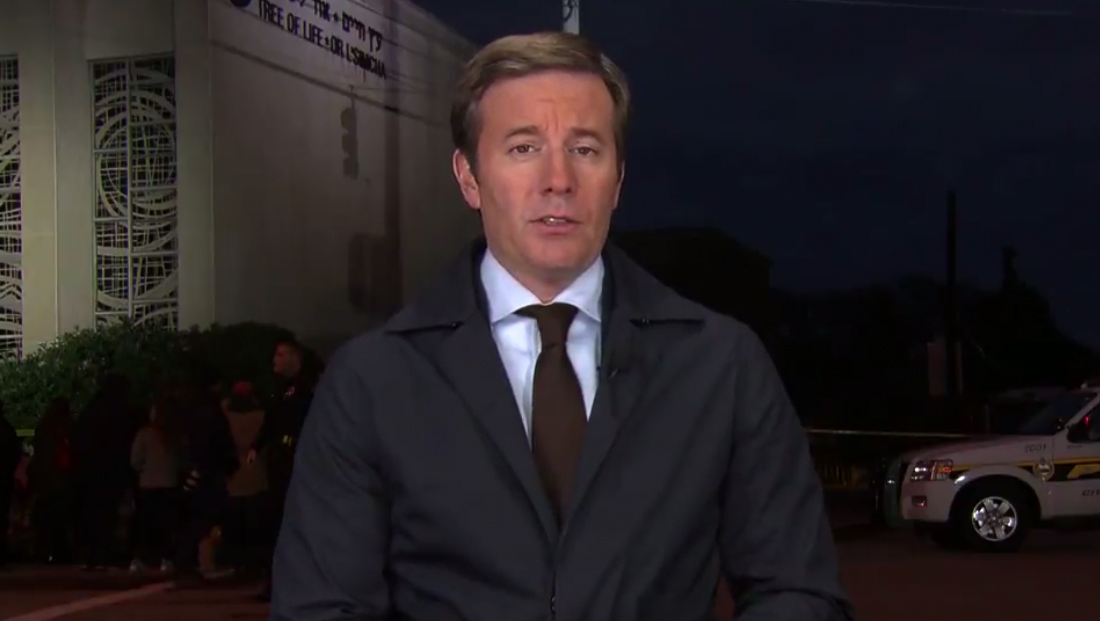 After sending their anchors to Pittsburgh for special Sunday editions of network evening newscasts covering the Synagogue shootings, only CBS News' Jeff Glor remained in the city Monday, Oct. 29, 2018.
NBC and ABC did, however, have extensive on-the-ground coverage of the latest developments.
CBS also used an animated sequence with horizontal scrolling during its coverage.