'Good Morning Football' back in NYC, sharing studio space with SNY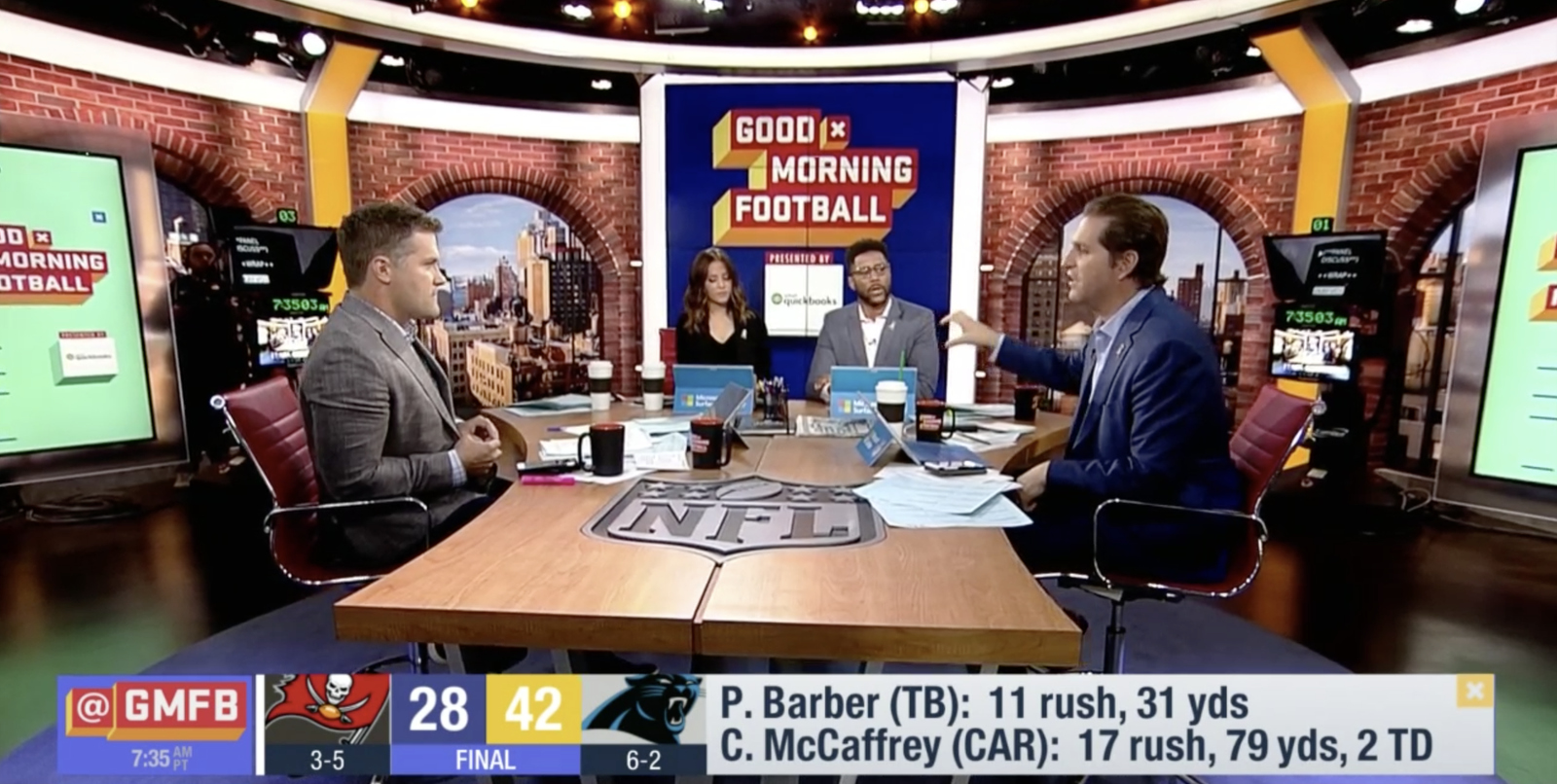 "Good Morning Football" on the NFL Network is broadcasting again from New York City after stints in London and New Jersey.
The return sees the program relocated to the studios of SNY at 4 World Trade Center following the closure of the NFL Experience in Times Square.
The program moved into the NFL Experience in May 2018 and had broadcasted from the exhibit's cafeteria, utilizing the space each day with mobile set pieces redressing the space.
At SNY, "GMF" is borrowing Studio 41 each morning from 7-10 a.m. ET, as the regional sports network is not programming that slot with live studio programming.
The show's trademark desk has been relocated along with a variety of props.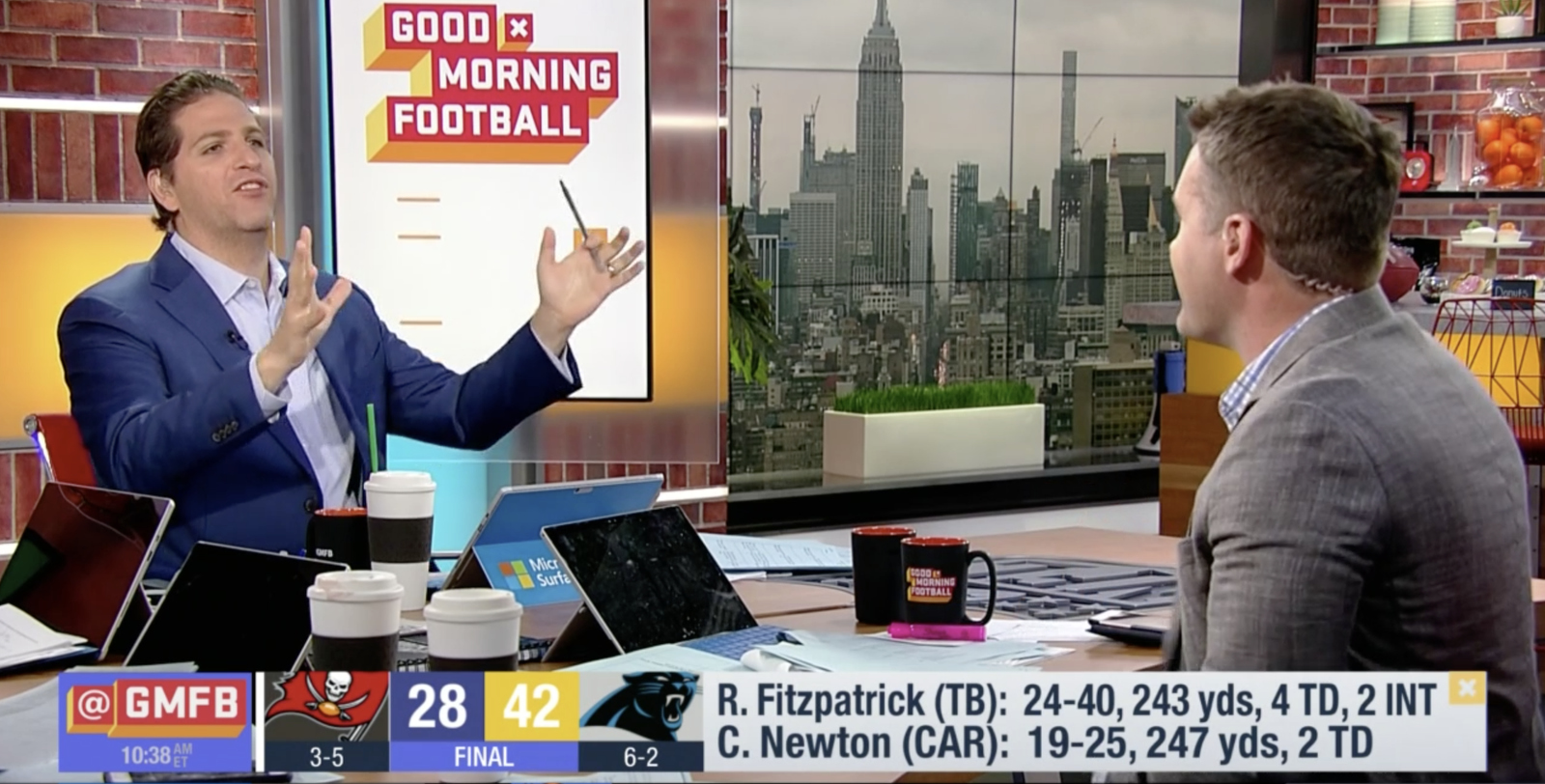 Using a remote production model, a control room at the NFL Films headquarters in Mount Laurel, New Jersey, continues to serve the show with only a limited footprint on the ground in New York City.
The headquarters also serves as the weekend home of "Good Morning Football," which broadcasts from a new studio that debuted this summer from design firm Jack Morton Worldwide.
Jack Morton Worldwide also designed the SNY studios and the most recent incarnations of "Good Morning Football."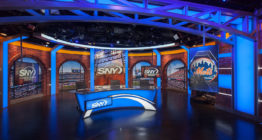 Set Design
SNY
View a gallery of this project…