'Today Third Hour' settling into Megyn Kelly's old studio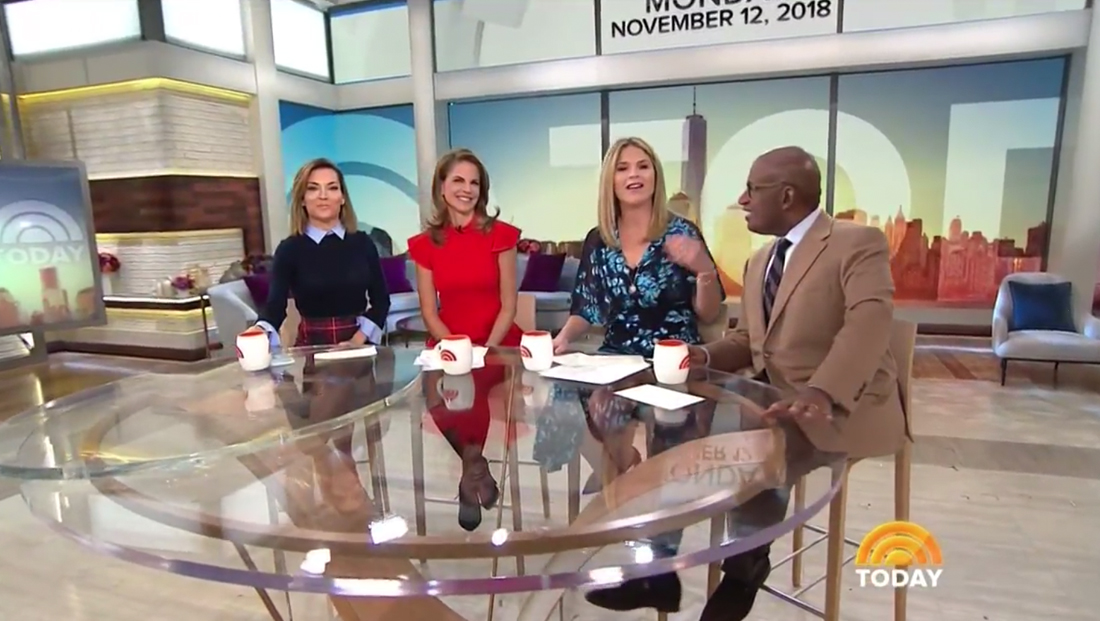 After the sudden cancellation of its high profile "Megyn Kelly Today" triggered by remarks about blackface by the titular host, NBC was left with an hour on its schedule to fill.
The network opted to fill the slot with what is officially titled "Today Third Hour."
Are '#TodayShow' ratings better or worse now that #MegynKelly is out? https://t.co/QywbW1TmNb

— TVNewsMix (@TVNewsMix) November 12, 2018
The first day that "Megyn Kelly Today" was off the schedule, Monday, Oct. 29, 2018, NBC had main co-anchor Hoda Kotb, Al Roker and Craig Melvin start the third hour from Studio 1A's main anchor desk (main "Today" co-anchor Savannah Guthrie joined the show remotely from Pittsburgh), before tossing up to Jenna Bush Hager in Studio 6A, Megyn Kelly's old studio after a few segments. Melvin and Roker would eventually make their way upstairs to co-host with Hager.
The next day, NBC broadcast the entire program from 6A, filling the set's video walls with an oversized "Today" logotype set over a cityscape and the date in the header panels.
That look has remained relatively constant, though the network has also used the video walls for topical graphics, as the third hour plugged along with a rotating series of hosts and panel members culled from across NBC's properties.