How the networks covered the death of George H.W. Bush Saturday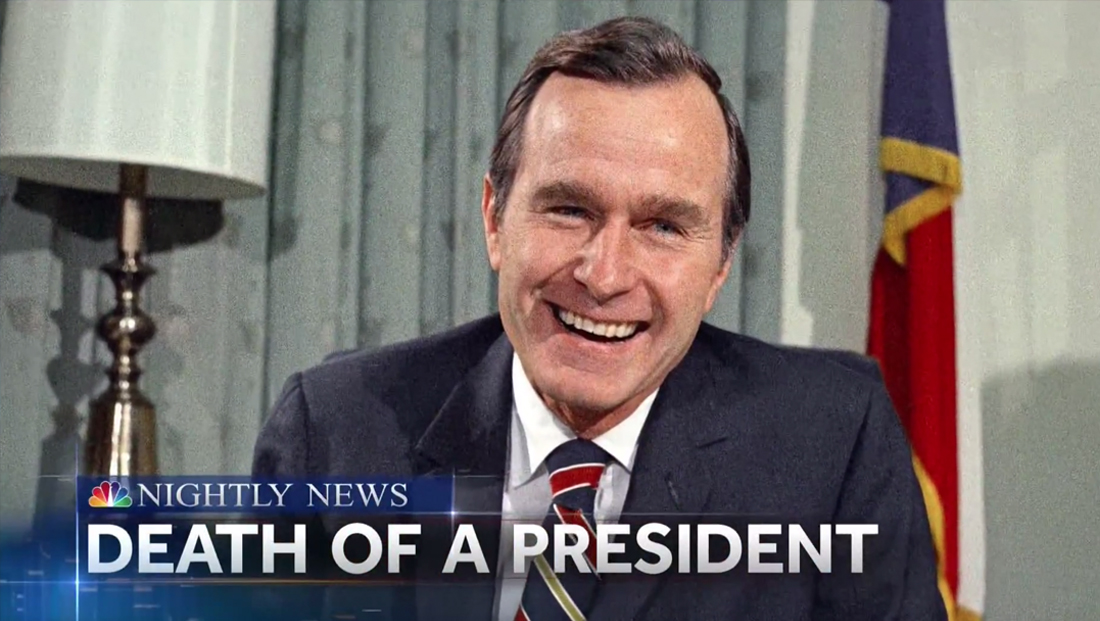 With the death of former President George H.W. Bush coming on Saturday, Dec. 1, networks scrambled to cover the news.
In addition to rolling special coverage cut-ins, NBC carried extended coverage on "NBC Nightly News."
It's worth noting that "NBC Nightly News" was the only network newscast scheduled to air at its normal time Saturday, with "ABC World News Tonight" off the schedule due to football coverage and "CBS Weekend News" (the weekend counterpart to "Evening News") pushed to the 7:30 p.m. timeslot.
Weekday anchor Lester Holt was brought in to anchor in place of normal Saturday anchor weekday Telemundo anchor Jose Diaz-Balart.