How 'Nightly News' 'covered' Michelle Obama's colorful language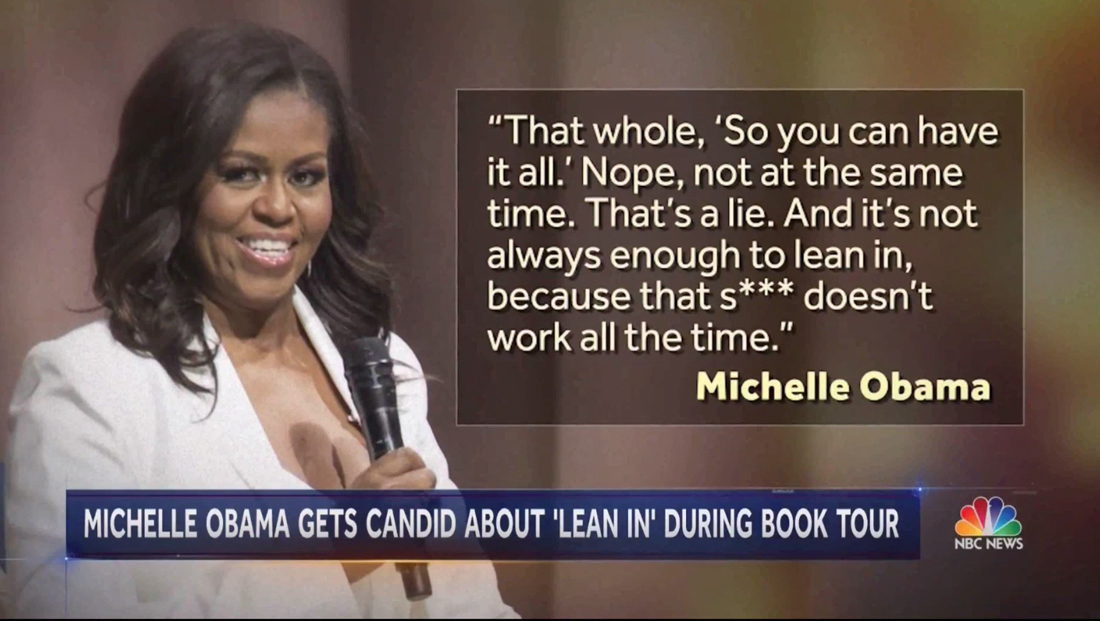 At a promotional event for her book, former first lady Michelle Obama took a jab at Facebook exec Sheryl Sandberg's "Lean In" by claiming "that shit doesn't work all the time."
Numerous attendees at the event verified that Obama pulled out the colorful four letter word.
"NBC Nightly News" covered the story briefly Monday, Dec. 3, 2018.
In its teases, which the network calls "headlines," anchor Lester Holt's voiceover used the quote but said the word "bleep" instead of "shit."
Later, in a package, correspondent Stephanie Gosk repeated the quote, but her voiceover simply skipped over the word, though it was shown, starred out, on the screen.
Notably, "NBC Nightly News" was the only major American broadcaster to use the word "shithole" uncensored when Donald Trump allegedly used it to describe certain countries.
"Shit" and its related terms are generally considered to be inappropriate for broadcast television meant for general audiences.
Ironically, earlier in Monday's broadcast, NBC did erroneously drop the audio on part of one of Holt's teases in the first feed of the broadcast — though that line did not appear to have any objectionable language in it, so likely was just a technical glitch.
WATCH: '#NBCNightlyNews' accidentally drops audio in one of its teases https://t.co/oIRcjvz1rV pic.twitter.com/oOZ0NvpdqD

— TVNewsMix (@TVNewsMix) December 4, 2018