Networks take differing routes in covering 'shithole-gate'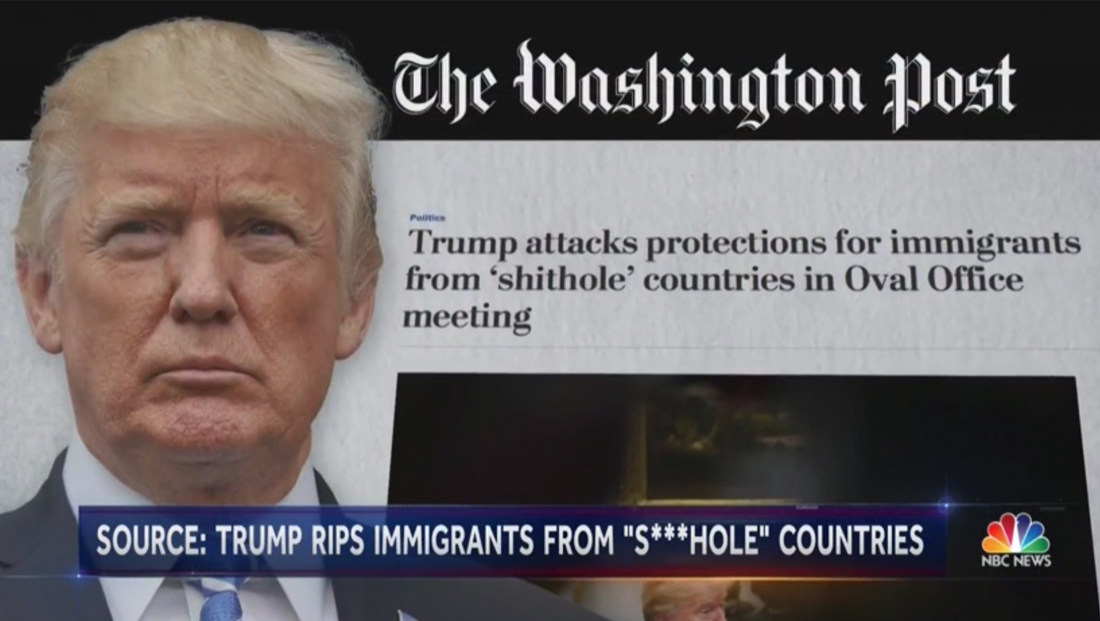 Donald Trump's controversial comments calling Haiti and African nations "shithole" countries sparked not only outrage — but differing approaches on how to cover a story where a normally not-safe-for-broadcast-TV word was at the center of it all.
"NBC Nightly News" notably included the word "shithole" in both correspondent Peter Alexander's voiceover as well as showing the word, uncensored, on screen twice on its Jan. 11, 2018 broadcast.
The White House initially did not deny the phrase was used, though Trump tweeted later that he "…never said anything derogatory about Haitians" and some Republican lawmakers at the meeting say they do not recall it being said — which still other sources are saying it was said in reference to African countries and not Haiti.
Illinois Democratic Senator Dick Durbin, who was at the meeting, says the phrase was used and it was, in fact, in reference to both Haiti and African countries.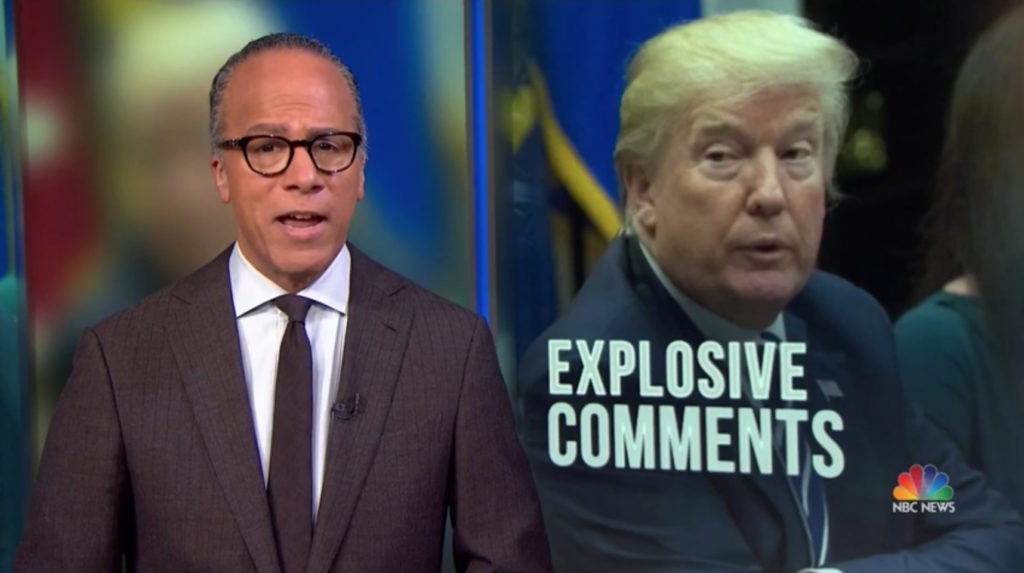 On NBC's flagship evening newscast, anchor Lester Holt cautioned viewers before the package ran that the broadcast would use the expletive once so that viewers could hear the entire quote in context, warning parents at the same time.
The broadcast also included a starred out version — replacing all but the "S" with asterisks — of the word in the story banner that aired during its coverage.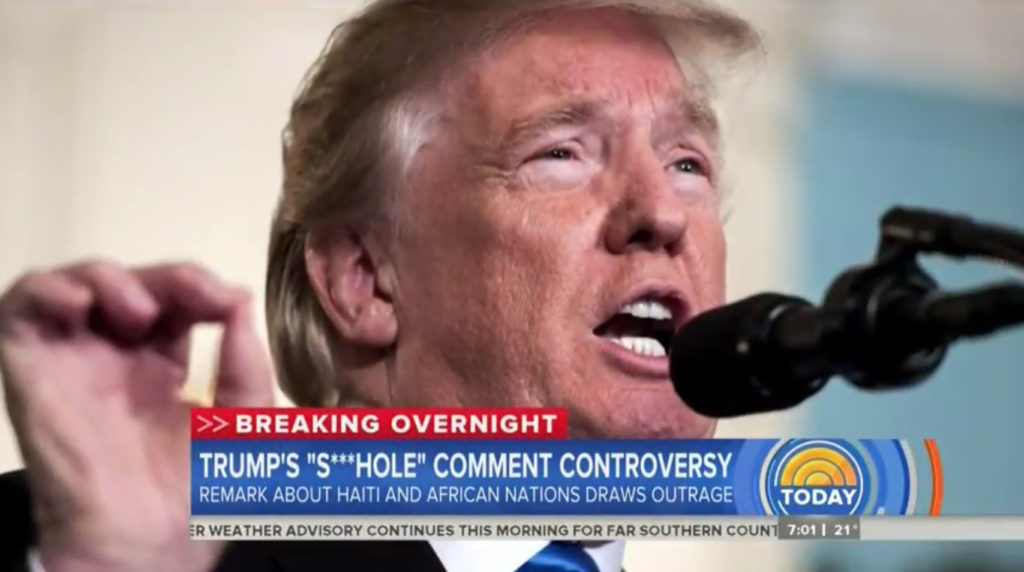 NBC's morning show, the "Today" show, meanwhile, opted to star out the word when it appeared on screen while voiceovers replaced the word with "S-hole" on Friday, Jan. 12, 2018's show.