Conservative actor attempts to call out CNN map error — but it backfires spectacularly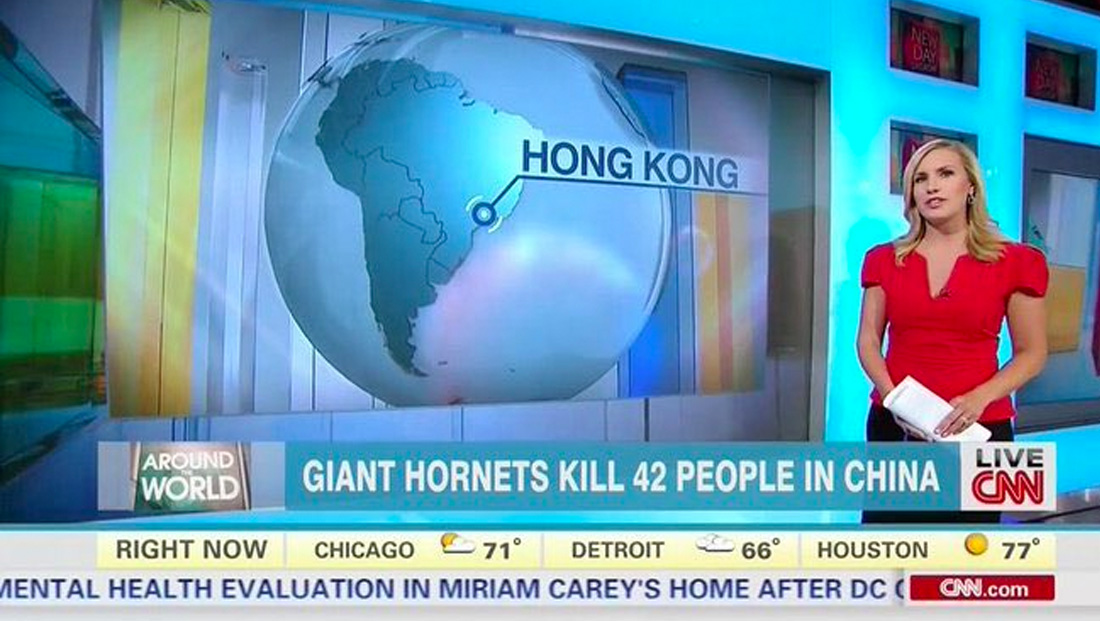 Conservative actor James Woods called out CNN for an embarrassing geography gaffe on Twitter — but ended up looking foolish after the Twitterverse called him out for his own lack of accuracy.
In addition, it's worth noting the image Woods tweeted that shows CNN misplacing Hong Kong on a globe graphic, is, while genuine, five years old.
Woods did not directly imply that it was recent, but, unfortunately for him, that wasn't the biggest problem with his tweet.
In the text of his tweet accompanying the screen grab, Woods apparently thinks South America is Africa (you know, all those continents look the same).
His tweet read "#TheIsCNN Hong Kong, Africa…" which is presumably Woods' effort to correct CNN.
The map shown on screen and with his tweet erroneously placed the Hong Kong label in South America — somewhere in Brazil, to be more precise.
#ThisIsCNN Hong Kong, Africa… pic.twitter.com/2bFdueYOuP

— James Woods (@RealJamesWoods) December 14, 2018