CBSN creates loft-like set inspired by corporate cousins — but gives it its own visual voice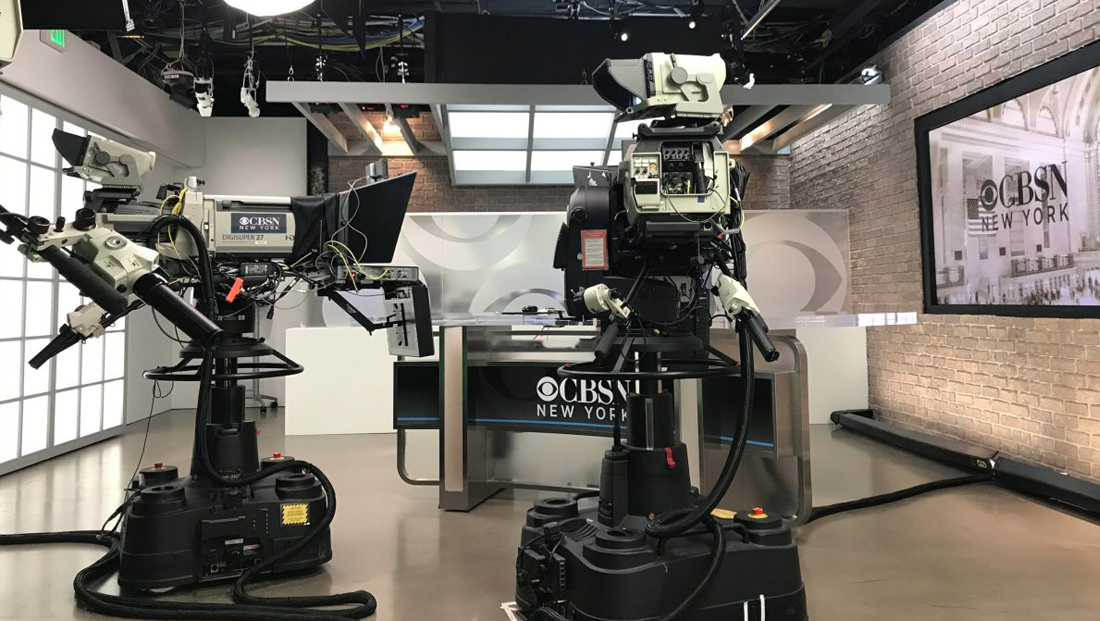 CBSN New York's streaming studio and news set takes design cues from its corporate cousins but also creates a fresh, distinct look of its own.
CBSN New York is a local streaming service that mirrors CBSN, the nationwide service CBS launched in 2014 and is the first of four major market services CBS is planning to launch in 2019.
#CBSN goes local https://t.co/w1a9dI6y6j

— TVNewsMix (@TVNewsMix) December 18, 2018
While the network does carry simulcasts of WCBS O&O and independent WLNY's local newscasts, it also produces exclusive weekday newscasts at 7 a.m., 1 p.m. and 7 p.m.
For CBSN New York's dedicated programming, CBS is using a space that has a loft-like feel — with backlit faux windows and faux exposed brick, much like the design used in Studio 57, home of "CBS This Morning" and "CBS Evening News."
Header elements also mirror elements fond in this set — as well as the recently installed set in Washington, D.C., that serves as home base for "Face the Nation."
The anchor desk, meanwhile, features the metallic rounder corners that WCBS's old set used, while also incorporating the thick glass tops used in both the new WCBS set and Studio 57.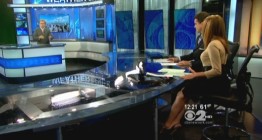 Set Design
WCBS-TV
View a gallery of this project…
In addition, frosted panels with a pattern of oversized CBS eye logos and integrated video panel complete the look.
The result is a set that gives the streaming network a look that's complementary to other programming sandwiching its content — as well as channeling the CBS "look" as a whole.
The light and airy loft-style is also clearly designed with a younger demographic in mind.