MSNBC blends faces, letters in new social media profile banner graphic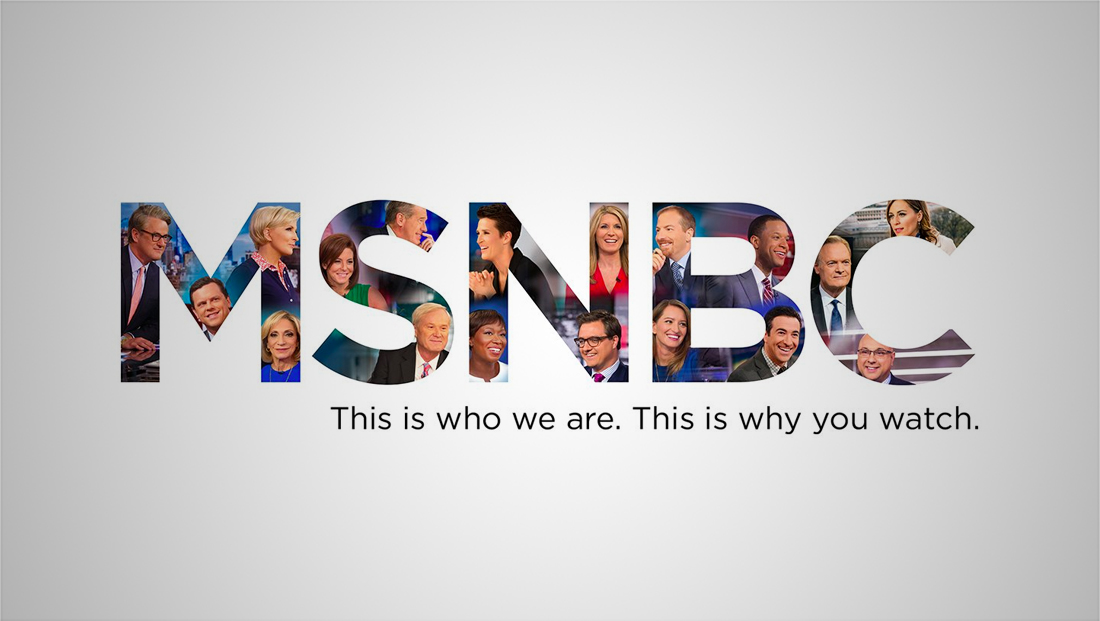 MSNBC has updated the banner image on two of its major social media profiles to spotlight its name, team and tagline.
The image, which was updated on Facebook Wednesday, Dec. 19, according to the timestamp on the image post, and presumably updated on Twitter around the same time (Twitter doesn't timestamp profile image uploads), features the letters "MSNBC" in the all caps logotype the network uses.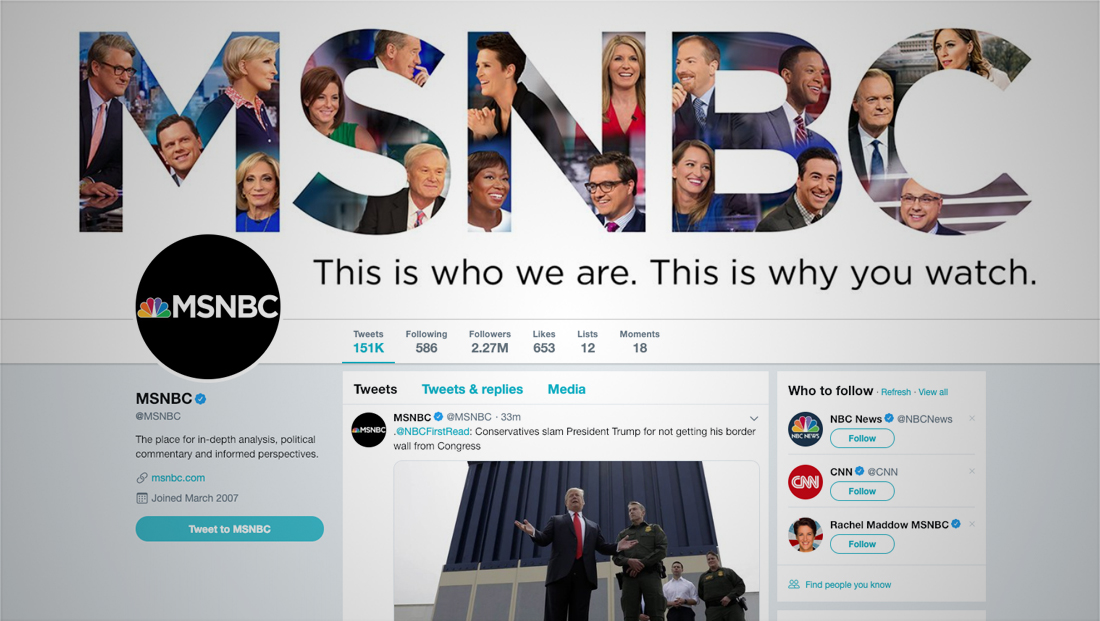 The NBC peacock isn't included to the left as it normally is.
Under the logotype is the tagline "This is who we are. This is why you watch," which is included in many of the network's promos.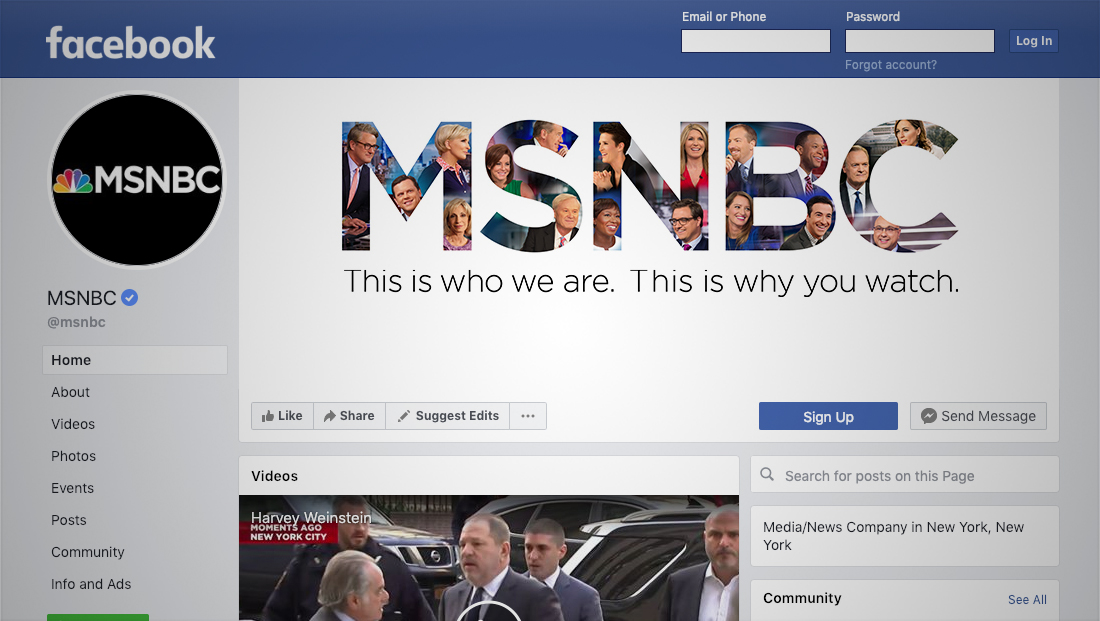 Inside of the letters, meanwhile, are the faces of key MSNBC anchors and hosts.
The left side starts with "Morning Joe" anchors Joe Scarborough and Mika Brzezinski with Willie Geist and Andrea Mitchell filling out the "M." Geist appears regularly on "Morning Joe" and Mitchell, NBC News' chief foreign affairs correspondent, hosts an hour on MSNBC at noon eastern.
From there, other faces including Brian Williams, Stephanie Ruhle and Chris Matthews are inside the "S." Williams hosts the network's "The 11th Hour" at 11 p.m., while Ruhle anchors rolling coverage at 9 a.m. and co-hosts with Ali Velshi, who appears in the "C" at 1 p.m. Matthews hosts the long-running "Hardball" at 7 p.m.
Meanwhile, "The Rachel Maddow Show" namesake host appears in the "N" along with weekend "AM Joy" host Joy Reid. Also in the letter are Nicholle Wallace and Chris Hayes. Wallace hosts the 4 p.m. "Deadline: White House" hour and Hayes occupying the 8 p.m. "All In" slot.
The "B" features Chuck Todd, Craig Melvin, Katy Tur and Ari Melber. Todd hosts "MTP Daily" at 5 p.m. Melvin, who is also a regular on NBC's "Today," hosts an hour of news at 11 a.m. just like Tur does a 2 p.m. Melber helms "The Beat" at 6 p.m.
Finally, the "C" features Hallie Jackson, who anchors an hour of news 10 a.m. in addition to her White House correspondent duties, along with Lawrence O'Donnell and Ali Velshi. O'Donnell hosts "The Last Word" at 10 p.m., while Velshi, in addition to co-anchoring with Ruhle, also solos the 3 p.m. hour.
A few MSNBC faces are not included — namely weekend "PoliticsNation" host Al Sharpton, anchor Alex Witt and "Up" host David Gura (despite all three of these shows being weekend-only programming, Reid, who also only hosts on weekends, does appear in the graphic).
Fox News' main Twitter account, @FoxNews, meanwhile, has been silent on Twitter since Nov. 8, 2018, reportedly as part of a "boycott" by the network after it was reportedly unsatisfied with the social network's response to threats against "Tucker Carlson Tonight" host Tucker Carlson. Fox has remained active, however, on its show-specific and @FoxNewsAlert accounts.