'Who has the time?': Maddow sheds Trump departure video wall in favor of tidy categorized graphic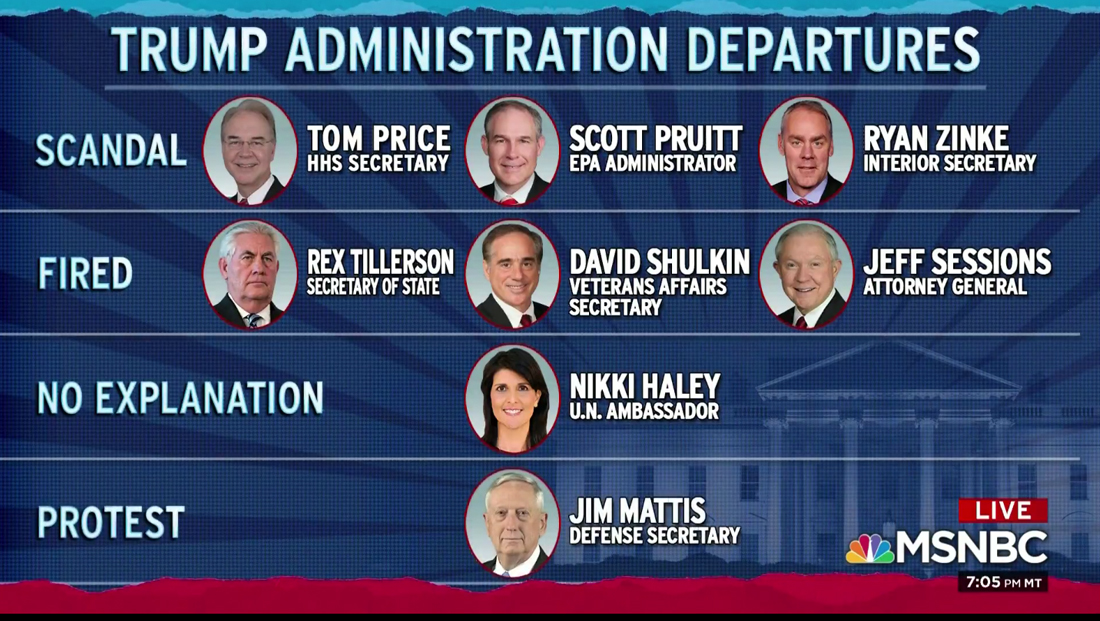 On last night's "The Rachel Maddow Show," the MSNBC host admitted on air "who has time?" to bring back her famous "Trump departure" video wall graphic.
"I'm not going to put up the big wall behind me listing all the high level departures from this administration — honestly, who has the time," she said on the Thursday, Dec. 20, 2018 edition of her show, which was originating from Washington.
While in D.C., Maddow was in a smaller studio, she should could have had access to the space's video walls to create a multifaceted list of administration departures.
Instead, however, Maddow decided to focus on only cabinet departures, and helpfully categorized them based on why each person resigned — including one for "no explanation."
The image was shown fullscreen — rather than on a video wall.