PrimeTime releases latest LED broadcast studio light fixture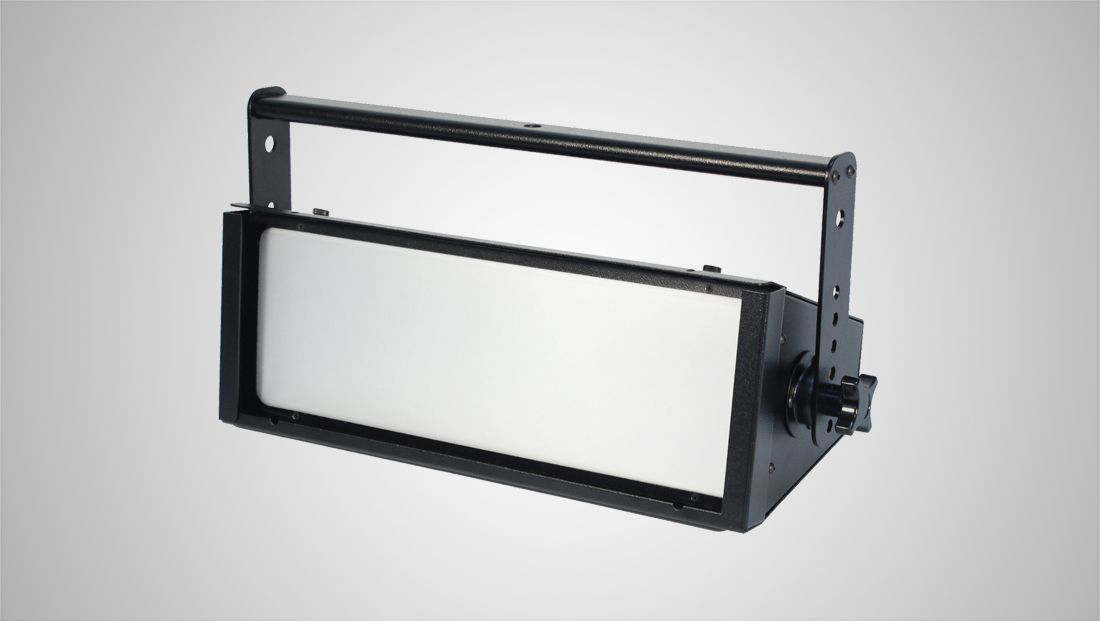 Subscribe to NewscastStudio's newsletter for the latest in broadcast design and engineering delivered to your inbox.
PrimeTime has launched its newest LED light, the MSLED 10 XB2, a low-profile member of the SLED family.
The SLED series instruments feature a unique system of dual lens optics which offer key differences between panel lights or remote phosphor lights.
The SLED dual lens optics combine a soft elegant wash of light with plenty of throw," said Glen Harn, PrimeTime president, in a statement.
"Like all of our LED luminaires, the MSLED 10 is dead-silent, without a fan. Our low-profile, high-performance MSLED broadcast studio lights have won the admiration of chief engineers and lighting designers for their high output and silent performance," said Harn.
The MSLEDs are used in regular studios but also excel in low-ceiling applications and are engineered to stand up to long-term heavy commercial use.
The passively cooled LED lights are engineered and built in the United States with a five-year warranty.
Key features of the MSLED 10 XB2 include:
Energy efficient, drawing only 30 watts of power
No fan
Top quality diodes rated at 50,000 hour lifetime
High 93+ CRI
17.5″ wide, 6.5″ tall, 6.5″ deep
Designed to provide top-quality bright and powerful single soft-shadow studio lighting. If space is an issue, the MSLEDs are the lighting solution.
The latest release joins two other MSLED devices:
MSLED 20 XB2: Original edition that is 27″ wide, 6.5″ tall, 6.5″ deep
MSLED 40 XB2: A recently introduced version that is 54″wide, 6.5″ tall, 6.5″ deep