See this Arabic language network's impressive AR weather explainer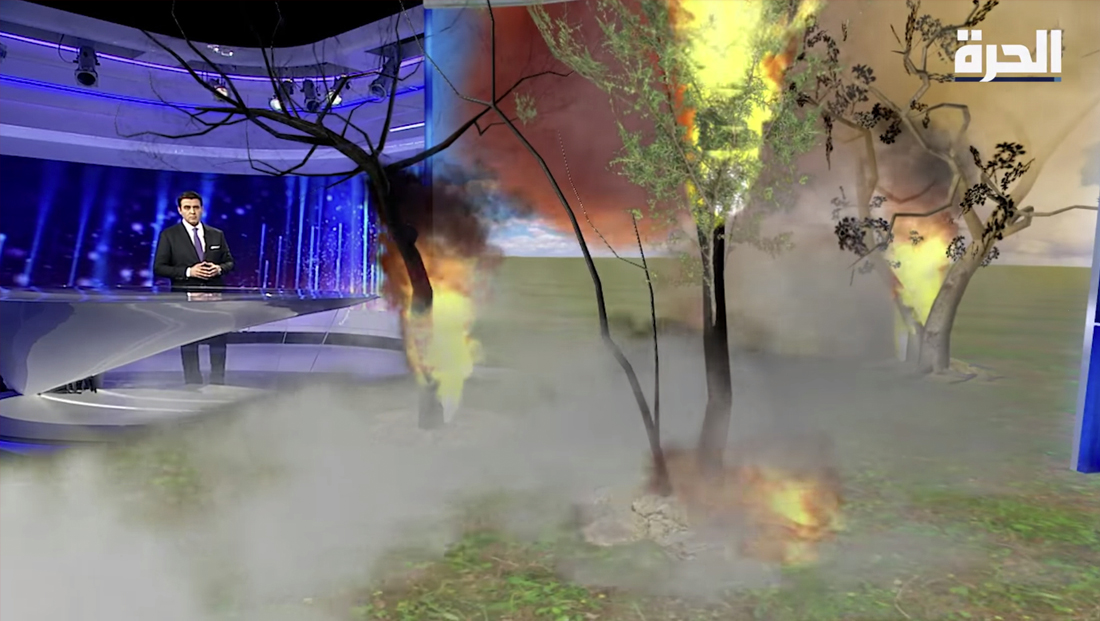 Alhurra (الحرة‎), a U.S. based satellite Arabic language channel that broadcasts news to the Middle East and north Africa, recently produced an impressive augmented reality segment to explain the science behind recent worldwide weather phenomenon and climate change.l;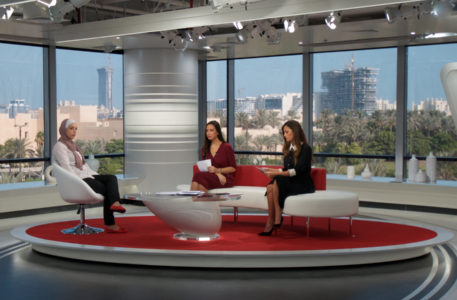 Set Design
Alhurra
View more images of this project...
The segment, which began from the network's already impressive set in Virginia, featured a large augmented video wall that "expanded" out of nowhere and served as a background and surface for display key data points behind a variety of 3D models that were digitally inserted into the space in front of the anchor desk — ranging from factories to mountains to a globe.
The AR is powered by Vizrt's Viz Virtual Studio and Viz Engine and was designed by Alhurra's in-house creative department.
Alhurra is owned by Middle East Broadcasting Networks, which receives funding U.S. Agency for Global Media.