Giant dragon 'romps' through Rock Center in branded 'Today' wipe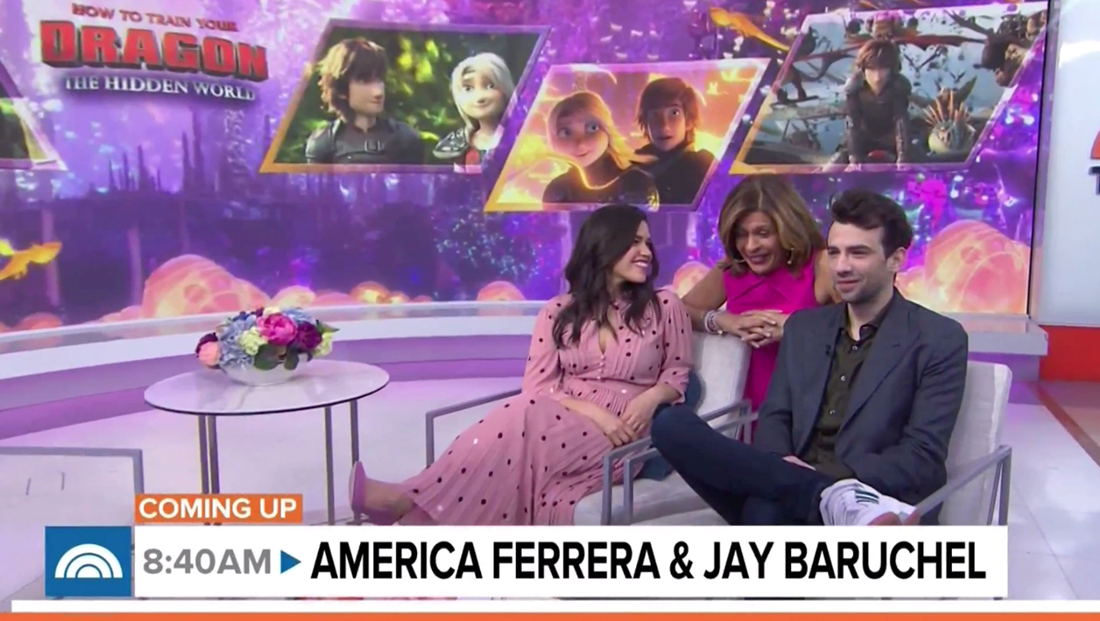 NBC's "Today" was teasing an interview with America Ferrera and Jay Baruchel, who provide voices for the animated "How to Train Your Dragon" franchise when an animated dragon "walked" through Rockefeller Center as part of a wipe effect before going to break.
After "Today" co-anchor Hoda Kotb hinted at a "tearjerker" moment in the finale of the film series, the control room inserted an animation of a dragon that, as it crossed the screen, wiped to a shot of Rockefeller Plaza.
The effect was, when viewed one way, that a giant dragon was strolling through the public space at the heart of NBC headquarters.
DreamWorks Animation, which is the studio behind the "How to Train Your Dragon" franchise, is owned, like "Today" and NBC, by NBCUniversal.