Watch Jimmy Fallon play 'cat and mouse' with giant video wall counter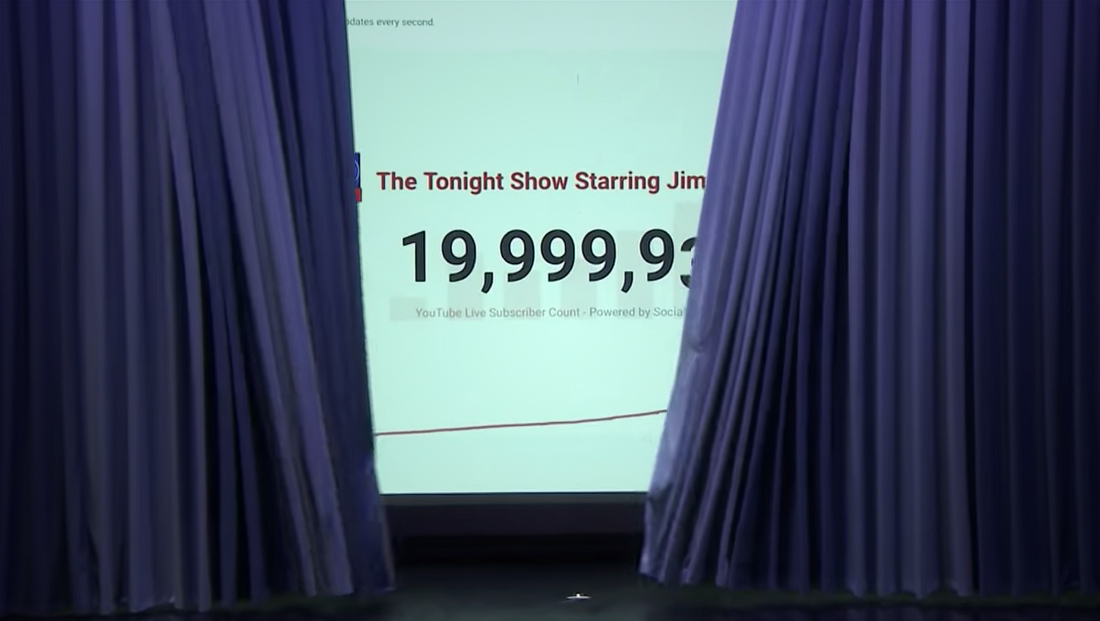 "The Tonight Show Starring Jimmy Fallon" made history last night by becoming the first late night show to reach 20 million YouTube followers — and it all played out on a giant video wall in front of an anxious studio audience and host.
What YouTube milestone did '#FallonTonight' hit? https://t.co/zvW4dUqSkc

— TVNewsMix (@TVNewsMix) February 21, 2019
During the Wednesday, Feb. 20, 2019 taping of the show, Fallon, knowing the show was approaching the 20 million mark, began to monitor the account's follower count.
To showcase the count, the show opened the trademark blue curtain camera right to reveal a video wall with a live counter. Fallon typically enters through the curtains and does his monologue there, while the video panels are often seen, in varying configurations, during musical performances.
Fallon remained seated at his desk for a while, but the excitement quickly become too much and he moved over in front of the video wall — as his house band, the Roots, provided a suspenseful musical bed.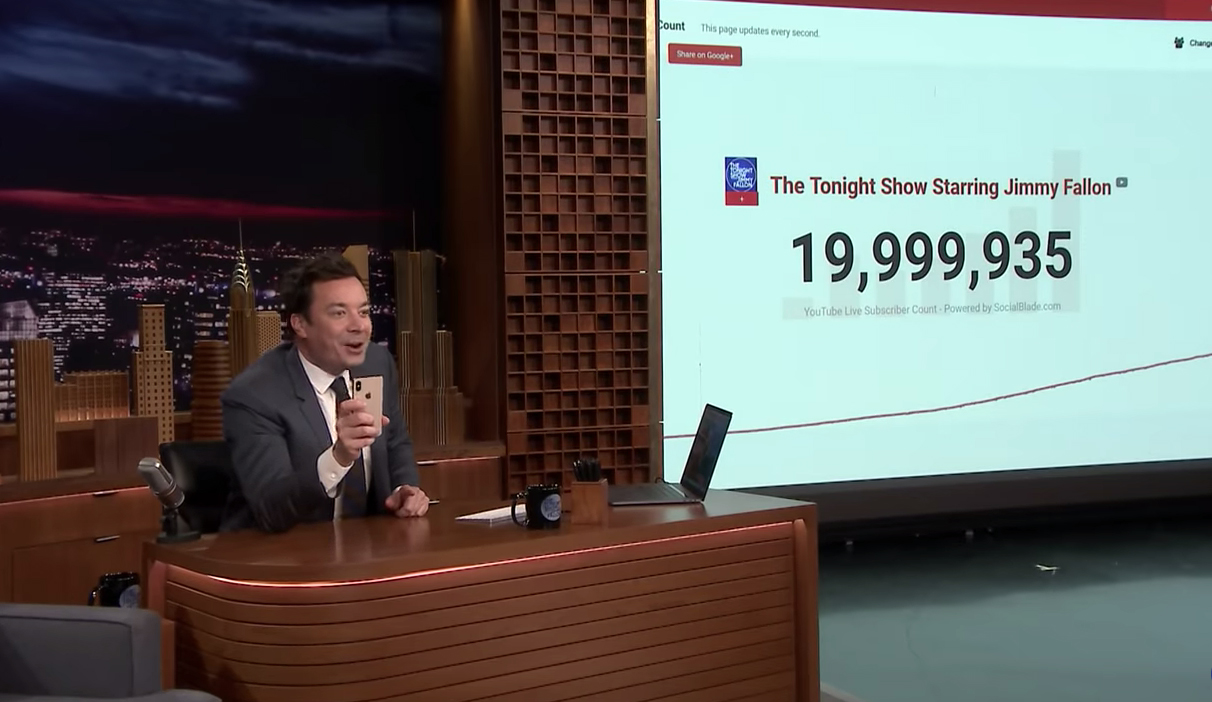 According to the on-screen credit, the realtime figure was being fed by SocialBlade — and included a large "odometer"-style figure along with line chart running left to right. As a nod to the "real time" nature of the count, at times the subscriber count actually went down.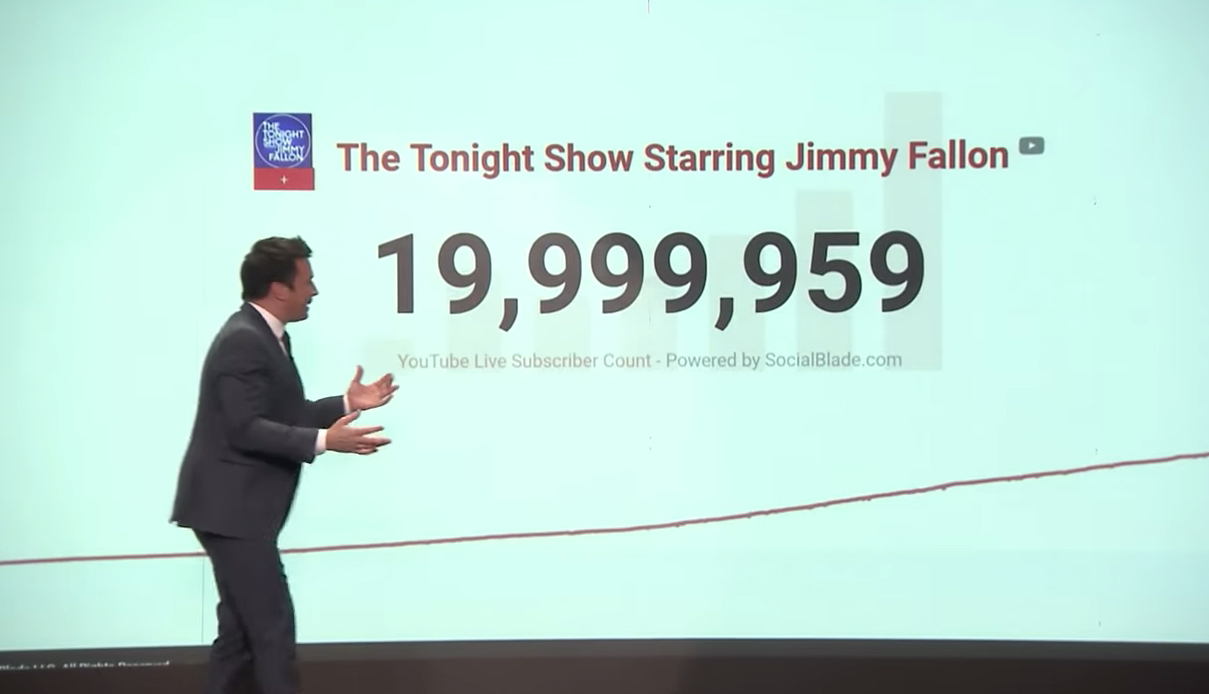 When the counter finally did it 20 million, Fallon feigned collapsing on the floor before confetti was released and a Panda mascot with balloons in YouTube's trademark red and white came out to celebrate.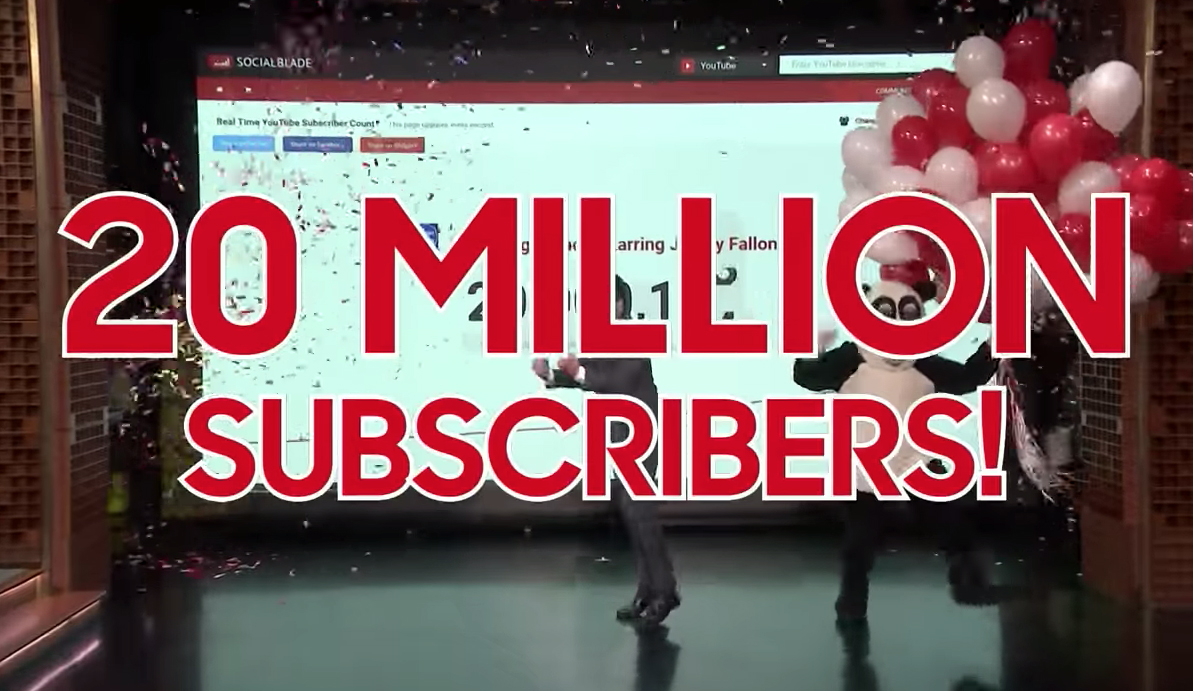 It's worth noting that "Tonight," like most late night shows, typically tapes earlier in the day, so the subscriber count was actually not "live" for the time viewers were seeing the show, an NBC representative confirmed to NewscastStudio.
Because of this, viewers watching as the network fed the show out might have followed the show thinking they could influence the count — but in reality the record was achieved, arguably in a more organic way, earlier in the day.
That said, as of 11:30 a.m. eastern Thursday, the show added 31,000 followers on top of the 20 million it gained during the taping.