Chinese network upgrades 'robot anchor' with movement, gestures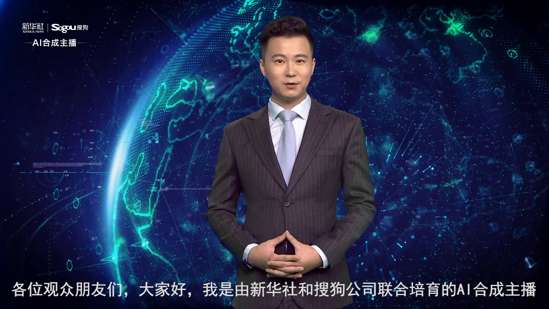 Xinhua News Agency (新华通讯社), the state-run news operation of China, has upgraded its artificial intelligence powered news anchor.
The upgrade allows the anchor to deliver the broadcast from multiple positions with natural body movements, lip movement prediction and realistic expression generation.
Previously, the AI anchor could only sit and talk, which it did for more than 10,000 minutes in 2018 across 3,400 news reports.
The technology is powered by Sogou, a Chinese search company, and is similar to a "deep fake" in that a real anchor has been analyzed and synthesized to create the final on-air composite.
The AI anchor originally debuted in fall 2018 and Xinhua is expected to debut additional versions in the coming year to produce additional web content for WeChat and CNC as part of long term strategy with Sogou.
Meanwhile, the technology, branded as "avatar" by Sogou, is also being considering for applications outside of broadcast including healthcare, education, law and finance.